Content_GLO_HTS_BlogTitle
Asset Publisher
2020 - THE YEAR OF THE MSP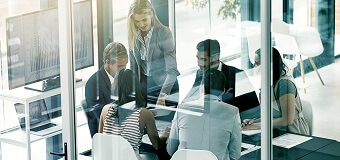 Uncertainty has become the new normal, and 2020 will be no different, employers are treading cautiously. While many are implementing change programmes and expecting increased activity, there is also a sense of trepidation about the economy over the next few years.
However, the needs of organisations rarely wait for conditions to be perfect, and many need to add new skills into their teams to make their projects a success, particularly regarding the integration of new technologies into their 'business as usual'. The shortage of available talent has made this even more of a challenge, the answer to which is an upturn in the use of temporary, contract or interim workers.
But this solution is not without its challenges. Here are three reasons why outsourcing your temporary worker provision to a managed service provider may be the best way to protect yourself and access key skills in 2020.
1. Speed to market
Speed is key to recruiting temps, both to secure them before other employers and to make sure you always have access to key skills. In our Hays Salary & Recruiting Trends 2020 guide, 65% of employers said that they expected to face a shortage of suitable applicants. An MSP provider like Hays Talent Solutions can help you optimise your processes, to improve your time to market and secure the right skills before the competition. In dealing with non-permanent workers an ability to move fast is vital, as they are almost always active.
In addition, selecting a Managed Service Programme provider attached to a leading staffing firm like Hays, means you can tap into their vast network of temporary, contract and interim workers, to ensure top quality temporary support as and when you need it
2. Compliance
With IR35 on the horizon for private sector organisations, employers need to be making preparations now. The impact on your temporary workforce could be dramatic, but an MSP provider can help control the risk by ensuring accurate assessments for IR35 compliance for every temporary worker placed with you.
3. Finding the right skills
Organisations are evolving, and so too are the skills required from workers. Not only will having an MSP make finding temporary, contract or interim staff faster and more efficient, it will also ensure you have a consistent pipeline of candidates with the skills you need to make your projects a success. Our network can make it much easier to help you find the technical skills for interim support and the soft skills required for the implementation of change. To find out more about how automation is impacting jobs and the steps you can take to prepare, check out our latestWhat Workers Want report.
If your organisation relies on temporary workers or is expecting to use high volumes of temps in the future, it's worth investigating exactly what an MSP can do for you. Or check out our range of case studies from other organisations who have successfully integrated outsourced recruitment solutions into their workforce strategies.
AUTHOR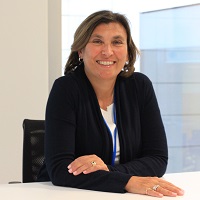 Elisabetta Bayliss
UK & Ireland Managing Director, Hays Talent Solutions
With 30 years' experience, Elisabetta's recruitment expertise spans the UK and overseas, private and public sectors, contingency and contracted business. As the Managing Director for Hays Talent Solutions in the UK&I, she is responsible for ensuring clients retain a competitive advantage in talent management through our technology-enabled MSP, RPO, CMO, SOW and Direct Sourcing solutions.