null
3 takeaways from SIA's Contingent Workforce Symposium - Day Two
3 TAKEAWAYS FROM SIA'S CONTINGENT WORKFORCE SYMPOSIUM- DAY TWO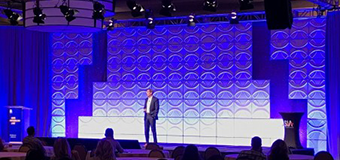 Day 2 of the in-person session of the 2021 Contingent Workforce Symposium saw a second look at Direct Sourcing and ED&I, but also introduced some new topics.
A summary of the key Day Ones takeaways can be accessed here, and for a simple intro to the services and their benefits discussed, read our guides here.
1. Everyone agrees on the "if" and "why" for cross boarder talent, but the "how" is the challenge
The figures shared in "Borderless Access to the World's Talent" support the fact that remote work is practical and here to stay with 83% of employers and 71% of employees deeming it a success (PwC Report). In addition, remote work saves individuals 8.5 hours a week (Air Tasker) and offers 77% of people a better work life balance (Owl Labs).
Panelists also agreed on the benefits including, enhanced access to skills and increased diversity by enabling organizations to engage with those outside their immediate geographical area.
However, remote working doesn't stop in the next city or state, it now includes the "four corners of the world" which presents new challenges. While the panel observed that some large enterprises had already embraced cross-border working – particularly in technology – the success stories shared were based on larger scale outsourcing to established locations, not one-off contractors in multiple locations. It was acknowledged that this type of engagement presents unique challenges as "compliance is quite complex around the world" as one person noted, and "infrastructure and support is required".
While the "if" and "why" for the engagement of talent cross-border is largely agreed, the "how" will need some focus and may not be the most economic answer for all situations. As one panelist stated, if it is part of "the long-term roadmap" it may offer significant benefit. But as one VMS leader pointed out, it is "not transactional" and in their experience "most effective programs have an MSP" to support them in this initiative.
2. A successful program is a customer centric program… and the customers aren't just those paying the bills
Individuals now have numerous ways of choosing both what roles they want to accept and how they are engaged to provide their services.
Not only is the transaction a two-party decision, it is also one made swiftly and often on less than complete data. In the "One Size Fits None" panel, the engagement between a worker and company was likened to "dating" not "marriage." Meaning organizations are now required to remain current and attractive in the "the tinder of contingent work."
However, in the "Right Talent, Right Price" panel, the need to provide a service that "delights the customer", in this case the manager, was also stated as a requisite to ensure buy-in and adoption. This was noted by a number of panelists as a driver to understand "how" rather than "if" some of the new talent platforms can be incorporated to ensure managers have access to all available channels.
In today's market, a successful program must therefore be easy to use for all parties with a focus on enabling, not controlling, the process. For more on how a true Talent Forward program can support an organization, read our blog here.
3. The pandemic has created challenges and opportunities for diversity
Two sessions have addressed the topic of diversity within the contingent workforce with one looking at the effect remote work has had on "representation in the workforce." It was noted that women, and particularly women of color, have been disproportionately economically disadvantaged by the pandemic, but that the resulting move to more remote work has expanded the number of opportunities available, although not yet replacing those lost.
One panelist shared that as a woman of color she previously "had to move to get access to economic opportunities" and if she hadn't, she "wouldn't be here today." She optimistically pointed out that in the new remote world this may no longer have to be the case. Another panelist noted that "Childcare can be a barrier to interviews (or a role)" as well, but that some organizations are providing support in this area.
Now that remote work is widely accepted, the panel shared that they have spoken to organizations who offer this option and are seeing "more applications, particularly from women and women of color" which in turn is increasing the overall diversity of the population.
However, to truly make this change happen we need champions for change and several assumptions must be overcome including that "people in the office are more engaged (than remote staff)" and that "January 2020 doesn't have to be the base line for normal."
In conclusion
The pandemic has created challenges and opportunities for organizations and individuals and how they engage with each other. Those organizations that can adapt, while also managing the risk, will enhance the skills, engagement and diversity within their workforce. For more on reshaping the world of work read our blog here.
AUTHOR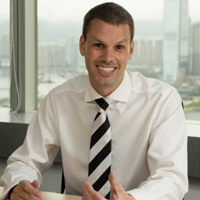 Robert Moffat
Senior Vice President – Global Head of Solutions and Americas Head of Sales, Solutions and Marketing, Hays Talent Solutions
With a 25 year track record of designing, implementing and managing talent services Robert has a wealth of knowledge on the challenges and opportunities facing employers in maintaining a competitive advantage in talent acquisition, engagement and retention.
As Global Head of Solutions Robert is part of the global leadership team responsible for innovation and product development and as Head of Sales, Solutions and Marketing for the Americas he is responsible for growth of the region. Having lived and worked for Hays in Europe, Asia Pacific and the Americas he is able to bring a diverse range of thought and experience to the new challenges in the world or work.
He has a passion for new ideas, markets and opportunities and has been instrumental in a number of Hays' recent global projects including the roll out of a Global Operating Method, Supplier Engagement Strategy, the evolution of our direct sourcing approach and a quick deploy RPO service for start-up and high growth companies.