Content_GLO_HTS_BlogTitle
Asset Publisher
3 TIPS TO ENSURE YOU'RE A CONTRACTOR'S CLIENT OF CHOICE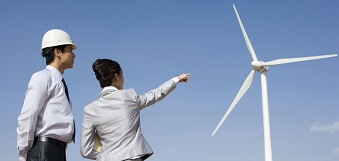 The way businesses attract and retain the best talent has changed. Today, competitive advantage goes to those who not only find and retain high-performing employees, but those who also engage and re-engage top independent professionals.
Only one company can pay the most, so simply offering competitive rates is not enough when it comes to competing for temporary talent.
Proactively marketing your employer brand will help to achieve the goal of becoming "client of choice" for these valuable workers. Here are three tips to help you become a contractor's first choice.
1. Develop your true employer brand
It's no secret an effective employer brand promotes the organisation as a preferred place to work, but how do you find yours?
Amazon CEO, Jeff Bezos, described the concept of branding as "what other people say about you when you're not in the room." Therefore when we're looking at your employer brand, you need to uncover what people say about your organisation as a place to work?
There are many ways to do this from social listening, reviews sites, internal surveys and feedback questionnaires. However, when viewing these results it's important to see these through the eyes of your target audience, and what matters to those with the right skills, background and values, so you'll also need market research to put all this into context.
2. Begin from within
Employees are at the heart of a company's brand, they need to only be aware of your brand and but embrace it. There needs to be alignment between the employee's values and the company's values.
Here at Hays we've worked to create an extensive LinkedIn presence with over 2 million followers, which is due to our online employee advocacy. Daily our employees across the globe promote our brand via LinkedIn by sharing events, services and job opportunities. We've found these posts get six times the engagement our company posts do and this keeps our followers and candidates engaged whether they're searching for a new role or not.
Sharing relevant content that reflects your brand among your own employee network creates a more personal message. As a result this can create a strong organisational identification which will create a positive attitude towards the company.
3. Don't forget process
Just saying the right things isn't enough. You can have the best brand in the world but if this doesn't extend to the reality then it'll never work.
For contractors this means speedy recruitment processes, correct payment on time and effective on-boarding and integration.
Just as you consider the wellbeing of your permanent staff you also need to consider your contractor satisfaction. Measuring this and having key performance indicators around this are vital.
Conclusion
Having well-structured policies and practices in place to build your employer brand will in turn help to attract, recruit and retain the right talent in this competitive market. Which is why it's no longer enough to consider your employer brand as a matter for HR. Everyone has their role to play to deliver competitive advantage and profitability to enable you to be client of choice.
AUTHOR
Kimball Norup
SVP, Head of Growth at Hays Talent Solutions Americas
With nearly two decades of experience in the human capital management industry. Kimball has experience in structural engineering, publishing entrepreneur, and running a successful strategy consulting firm. He earned a Bachelor of Science degree in Civil Engineering from California Polytechnic State University, San Luis Obispo and an MBA with honours from the University of California, Davis.
Now his expertise is used working cross-functionally with the Hays Talent Solutions global leadership team to build the strategic plan for the expansion of Hays Talent Solutions in the Americas region. Focusing on business growth and client acquisition, activation, retention, and upsell across the region.