BLOG

null
4 questions to ask your MSP about risk and compliance
4 QUESTIONS TO ASK YOUR MSP ABOUT RISK AND COMPLIANCE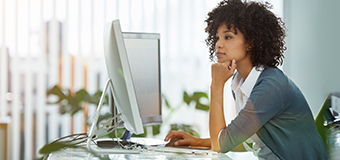 Today's labor laws and workplaces are ever evolving, making defining worker categorization, especially contingent labor more complex, especially as a broader range new classifications are introduced.
The traditional classifications of Clerical/Administrative, Finance Professionals and IT Workers are now supplemented with Independent Contractors, Statement of Works (SOW Vendors), Consultants, Freelancers, and as the "Gig Economy" continues to gather pace, there will be more.
On the upside, this new generation of workers has broadened the scope to attract specialist and niche skills, allowing increased agility to augment the workforce as required,. However, with global governments keen to recoup lost tax revenue from companies misclassifying workers, particularly the IRS in the United States and CRA in Canada, it also raises the question as to how your MSP is ensuring compliance with National and Local requirements.
Ask your MSP about these factors to understand how they help you reduce your risk:
1) Audit of Existing Workforce
Has your MSP conducted a thorough audit of the existing workforce, identifying misclassifications, length of tenure of contingent resources, and SOW contract definitions. Have they identified your risks and recommended remedial actions?
2) Onboarding
Has your MSP designed a rigorous and well-defined decision matrix to aid in worker classification accuracy, has this decision matrix been rolled out both internally and externally to vendors, who is responsible for auditing classifications?
3) Confidential and Sensitive Information
How does your MSP effectively control access to sensitive information? Do you have a well-defined off boarding process to protect assets and sensitive information? How do they report/support you to comply statutory returns for Obamacare, HIPPA etc.?
4) Ongoing Compliance
How often does the MSP audit suppliers under contract? Do you have access to an online library of reference materials and training guides? How often does the MSP conduct training seminars or educational workshops for HR, Internal Audit and Hiring Managers? How does the MSP communicate updates to legislation and compliance requirements? What technology do they adopt to record compliance and aid workforce visibility, What systems are in place to approve, audit and control your contingent workforce, How do they identify "rouge' spend and what measure have the introduced to mitigate suppliers bypassing the MSP?
As contingent labor use increases, the role and approach of the MSP has to evolve. No longer are they just a tool to manage and reduce contingent labor spend, today's MSP must also provide the expertise and knowledge to ensure compliance requirements are adhered to and risks are mitigated, as well as ensuring access to the best talent available.