BLOG

null
5 factors to consider when deciding where to hire tech talent
5 FACTORS TO CONSIDER WHEN DECIDING WHERE TO HIRE TECH TALENT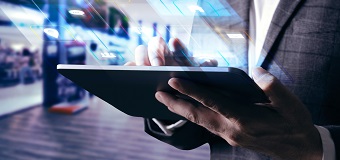 The rise of remote working and globalisation of teams has changed the way we think about where to hire tech talent. The world is quite literally our talent pool. But of course, it is not as simple as that.
When Goldman Sachs announced that all employees must return to the office in June 2021, tech experts around the world privately scoffed. After a year and a half of remote working, the most in-demand employees and contractors were not interested in being shackled to a city centre desk. They want the flexibility to work remotely, and to live and work in a location of their choice. They know that plenty of employers will not only accommodate but will actively embrace this new way of working.
Tech talent acquisition is a seller's market and both recruiters and companies must be prepared to go to them and meet them on their terms to make sure that any employment offer has the best chance of success. This makes it essential to understand the challenges and opportunities of multinational recruitment drives.
Whether you are exploring local, nearshore or offshore hiring solutions, or hiring into an existing location, tapping into new markets, or seeking remote workers or contractors, there is much to keep in mind.
1. The availability of talent and the longer-term pipeline
It is normal to gravitate towards the well-known talent hubs, but savvy employers will also be aware of the potential talent pools within emerging hubs and particularly innovative countries or cities, such as Warsaw or Bucharest. Offshoring has been a growing trend for many years now and it is important to consider whether it is best to follow the crowd to a well-established location or explore the opportunities an emerging one could bring.
Look at local universities and the types and variety of specialist courses they offer. Are the degree courses evolving and focused on teaching the latest, most in-demand tech skills?
Some IT courses include internships or placements which can help identify emerging talent in more niche areas. Research the links between these universities and the local business network. How well do they work together to invest in and nurture tech talent? You may be able to identify new talent pipelines by investigating the post-graduate scene, refreshing it each year.
Look at government incentives and community initiatives that are aimed at attracting and retaining tech start-ups and scale-ups. TechHub Bucharest, for example, has created a community of entrepreneurs and start-ups with sister companies in London, Swansea, Riga, Madrid and Warsaw. This community can offer insights into the latest tech trends and access to specialist skillsets and marketing opportunities.
2. Labour market flexibility
When you are hiring from a global talent pool, make sure you understand the local labour market laws. Your company must be able to adapt to them. This does not simply mean benchmarking local salaries. You should understand how easy it is to recruit, onboard and offboard.
If you expect to be hiring contractors or freelance staff, find out what the laws are around temporary work contracts, and make sure you are aware of any benefits or allowances that you may be obliged to offer. Also, how does the labour market flexibility impact your own offering? For example, offering project based, fixed-term contracts in a market where the legal conditions favour permanent employment, such as in Spain, means you'll struggle to compete for top talent.
It is also worth looking at the compliance standards in the local job market, and any regulations that could impact your company and its ability to recruit and reshuffle your staff in the area.
3. Innovation in the country
Ideally, you will be able to recruit from countries which have diverse tech ecosystems in place, with support for start-ups, scale-ups and multinationals alike. The presence of a diverse tech ecosystem means there will be a range of skillsets available within a particular location, which will reward future hiring initiatives.
It is also important to look for a commitment to ongoing innovation in the jurisdiction of your choice that will promote technology talent availability. This tells you there will be a continuous pipeline of new tech talent coming onto the market in the years to come.
For example, the Kalifa Review details the UK government's plans to improve tech visas to attract global talent to the country and boost the fintech sector. This suggests there will be future investment in this segment of the tech industry, ensuring the long-term viability of the tech talent pool. There are similar incentives across continental Europe too.
4. Infrastructure
Infrastructure is more important than many overseas employers realise. At a bare minimum, there needs to be high-quality and reliable broadband, Wi-Fi and telecommunications networks in the country. Without these in place, you are unlikely to find a strong community of tech talent.
Transportation may also be an issue if you expect your staff to work from an office or to travel. Some European cities have well-developed tech hubs and business centres, but they are located outside of the typical residential areas and may only be accessible by car. This would effectively limit your talent pool to car owners and license holders, and people who are happy to commute.
If your workforce spans multiple countries, it may also be important that all staff have easy access to an international airport, or a high-speed rail network. In all this, the value of offering remote working is clear.
5. Meeting the needs of the talent
Most importantly of all, you need to understand the needs of the tech talent in different locations. For every experienced software engineer out there, you can safely assume there are a handful of recruiters trying to tempt them to a new company. To have the best chance of success, you need to offer tech workers what they want.
This may once have been as simple as increasing salary or offering a generous signing-on bonus. But now, companies must also offer a compelling employee value proposition, an internal learning and development programme, and flexible working. The balance of coming into the office or working from home needs to be weighted in favour of the candidate. If your company policy prohibits flexible working, you may find it difficult to secure the skills you need.
In the most competitive roles, full-time remote working should be an option, otherwise you limit your talent pool. If you can make an attractive lifestyle a part of your offer, it could give you the edge over other recruiters. These policies need to be fully embraced across your business, not just tolerated.
What do you want to achieve?
Ultimately, the best course of action will depend on your company and what you want to achieve. Perhaps you want to expand into another country or upgrade your tech abilities on an ongoing basis?
Recruitment experts can help to narrow down your options by location or expertise, as well as providing invaluable local insight and sector-specific advice.
To learn more about how to identify and hire tech talent, and the nuances and challenges of different job markets, visit Tech Talent Insights.
AUTHORS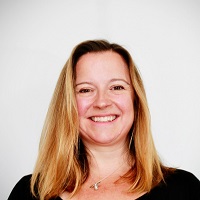 Ruth Munday
EMEA Head of Sales and Solutions, Hays Talent Solutions
Ruth's role involves consulting with clients across Europe and designing workforce management solutions that reflect their organisational complexity and meets future needs, drawing on her previous life as an executive search consultant where she helped build new leadership teams for organisations.
James Milligan
Global Head of Hays Technology, Hays
James Milligan is the Global Head of Hays Technology, having joined in 2000. In his role, he is responsible for the strategic development of Hays' technology businesses globally.