Content_GLO_HTS_BlogTitle
Asset Publisher
5 GLOBAL CONTINGENT WORKFORCE TRENDS YOU NEED TO KNOW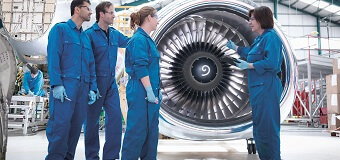 Each year, the usage of contingent workers is on the rise, and in order to remain agile and competitive, organisations need to keep a close eye on this growing category. However, with this growth also comes a myriad of increasingly complex legislation, technology, and process implications.
To help you rise to the challenge and address these trends head on, we've outlined the top trends to watch collated from our experts around the world.
Trend 1: Bringing statements of work (SOW) into contingent workforce programs
The need to drive further cost reductions has invariably led companies to outsource more, with SOW administration particularly prominent. However, the mismanagement of this category can have the opposite effect. We have yet to run an implementation without discovering that SOW was being used to hide traditional contingent workforce headcount. Your teams are using SOW to turn headcount freezes into frosts, to hire workers outside of approved rate cards, avoid tenure limitations, to pass exclusive work to their favourite partners, or just simply to shift costs to a different line in the P+L. To ensure SOW and contingent spend do not become one and the same, a robust targeted effort to review current, and future professional services SOW spend is necessary. You'll need a workflow ensuring that all time and materials based SOW spend is reviewed and approved by either your MSP, or your procurement and sourcing teams. As with all initiatives, buying will not exist without a well-executed communication and education plan. Showing the benefits and potential cost savings (or penalties) is critical for project success. You'll need user involvement to set out rules for when a Time and Materials SOW can be used in your organisation and what the process is for ensuring a competitive process. In most cases your teams will discover that simply hiring through your contingent worker program will provide the same positive end result.
Advanced vendor management systems (VMS) can help you to track and manage this spend while providing a paper trail to enforce any approvals or milestone payments. This provides you with extra layers of visibility and control. To support this we're seeing many organisations take this one step further and bring their SOW spend under the watch of their managed service provider (MSP). This reduces the pressure on you to play police officer, and puts someone in place who is fully accountable, and measured on adherence to your organisations policies. By having the same watchful eye looking over your contingent workforce, and SOW programs, you'll avoid having those large consultancies place workers on your site for twice the price you would pay a staffing provider. Have them run parallel searches for all time and materials SOW bids through your contingent workforce supplier network. The savings via bill rates will speak for themselves.
Once you have this in place, the benefits are huge. You will have full visibility of all human capital spending and compliance, allowing you to improve your risk profile, and limit your cost base across your entire non-permanent workforce.
Trend 2: Risk leads cost as the primary driver for change
Increasing levels of non-permanent workers and regulatory / legislative changes are driving the risk agenda across the board, and in 2017 we're increasingly seeing procurement teams list risk reduction as more important than cost reductions. Many are responding with additional layers of pre-employment screening, and on-boarding in order their workforce is fully compliant to organisation and government standards.
However, as worker classification varies so widely by country, this blanket approach is difficult to maintain, and can be risky in itself. In places with low employment, securing worker buying is particularly difficult as they don't want to complete a lengthy, intrusive process with extensive paperwork. This is driving companies of all sizes to invest in programs and systems to streamline this process. A good VMS can ensure there are no contracts or time sheets issued without all required checks in place. This will be available to you, your exec team, or even your internal auditors with just a few clicks. A reputable MSP will validate, audit, and scorecard vendor compliance to pre-employment screening. Hays proprietary VMS, 3 Story Software, allows for all documents to be signed and housed directly within the platform.
Trend 3: Pay rolling/payment services are one of the busiest spaces in human capital
Complex compliance requirements are driving a rise in third party payment and employment outsourcing of client identified workers. Better known in the industry as pay rolling. As countries implement stricter regulations, and tax bodies continue to ask more questions, ensuring your contingent workers are kept in compliance with local and federal legislation has never been more important.
Public relations issues aside, costly civil or government- led investigations related to co-employment, or worker reclassification can distract your internal teams for months at a time. On-boarding and managing the day to day interactions between your business, and your non- permanent workforce are paramount to decreasing your contractor risk portfolio. Client identified, non-permanent workers are one of the most complex aspects of managing a contingent workforce.
These issues should be approached and managed with a white glove treatment and we highly advise bringing in third party consultants, and focused legal advice to help you navigate through this process.
Trend 4: Innovation is fragmenting the technology ecosystem
We're increasingly hearing about innovative tech-based solutions that can help businesses automate processes and increase efficiency. However, they are too often focused on solving only one issue, and this complex technology ecosystem is becoming difficult to navigate as they don't all integrate with the existing platforms.
We worked with one client who had one system for posting jobs on the web, one system for posting jobs internally, one system for housing and searching resumes, a system for tracking interviews and offers, and another system for tracking permanent employees, plus an excel sheet for tracking temporary or contract workers. And of course, none of these systems talked to one another.
This can be avoided by bringing in the right stakeholders to help you understand the IT requirements and complexities early. Single systems to manage all of the above exist, and you should consider the price versus time benefit against your traditional methods. The more systems you have, the less likely your users are to use them to their full effect. This leads to inconsistent information, and makes it impossible to make data based decisions to improve your program.
Trend 5: Move from vendor neutral to hybrid MSP solutions
Since the early 2000s we have seen Master Vendor solutions dominate the UK market, while most programs in the EMEA, US and Canadian markets have remained with a Vendor Neutral approach. Slowly but surely, we are seeing this begin to change. As companies look for additional cost savings, they are driving 'direct sourcing' of contingent workers to reduce their costs, and remove the reliance on multiple agency suppliers. A Master Vendor approach allows them to do this, while often cutting their margins in half.
Before adopting this approach you should consider if your program, and your market are ready for this. Speak to your MSP and see if they are capable in this area or if their expertise lies solely in vendor management. Ask them about their expertise and track record in direct sourcing. It may work to have them continue to consult on the program, but to promote your top supplier into a master vendor role.
We're also seeing the growth of multi-country MSP and RPO programs accelerating. A small number of global firms are even going as far as to take a more holistic approach to their recruitment, implementing organisation-wide programs. This total talent view ensures full visibility to enable a proactive approach, allowing for increased accountability. However, success is reliant on improved partnering between procurement, HR, the user community, and is not without its challenges.
Again, effective stakeholder management is key to this, so ensure you have senior management backing before tabling such an approach.
What can you do today to catch up and keep up?
1. Stop and engage all your stakeholders before making any change in your approach to talent.
Without the correct engagement and senior backing any initiative is doomed to fail. When it comes to resourcing this means not just procurement and HR, but IT, finance, legal, communications, marketing, and hiring managers.
2. Keep up with new developments by engaging with those outside of your organisation.
The world of talent management and the technology around it is constantly evolving. Your suppliers and peers will have a wealth of expertise and insight, but may not proactively be sharing it with you. Attend industry events, sign up for blogs, and talk to your business partners and MSP about more than what they currently provide you. What are they are seeing in the market and what are their other clients doing? We must all be constantly evolving, and if your suppliers aren't coming to you with new ideas, insight, and advice it may be time to move on.
3. Remember, a cheap risky solution is more expensive in the long run than a comprehensive, option.
While it may be tempting to keep things internal or partner with cheapest suppliers, a fine, PR disaster, or high profile slap on the wrist can have far reaching implications for your organisation and their ability to attract and retain top talent.
AUTHOR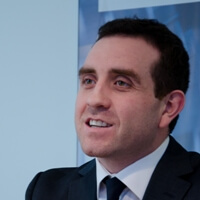 Travis O'Rourke
Head of Hays Talent Solution, Canada
Travis supports our clients in finding the right answer to their unique challenges across Canada. Travis has a lot of expertise in contingent workforce management, having managed contingent workforces in every province. He's been specialised in temporary and contract workers for the past 15 years and sits on the board of directors for the National Association of Canadian Consulting Businesses board of directs. Travis has extensive knowledge of Government, Financial Services, Insurance, Banking and Consulting industries. Due to his extensive and current knowledge of relevant recruitment and contract worker legislation Travis sits on a sub-committee working with industry and government surrounding the classification of workers and the definition of a precarious workforce.