BLOG

null
CWS Summit North America: Key Takeaways from the 2022 Conference
CWS SUMMIT NORTH AMERICA: KEY TAKEAWAYS FROM THE 2022 CONFERENCE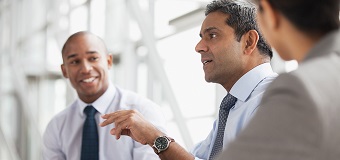 This blog series originally appeared on Robert Moffat's LinkedIn.
After two years facilitating virtual and hybrid formats, September marked the face-to-face return of the Contingent Workforce Strategies Summit (CWS) in Dallas, TX.
Global and Americas Head of Solutions, Robert Moffat, offers his key takeaways from the latest conference.
Day 1
This was a day characterised by familiar topics (Direct Sourcing, Total Talent), but with fresh perspectives, with 59% of delegates attending for the first time.
Set, review and revise: The day opened with a keynote from Dawn McCartney, CCWP, Vice President CWS Council and a reminder that – "like it or not" and "ready or not" – the industry is changing so rapidly.
Considerations must encompass not only external changes in legal and regulation, but also the more inward-looking change in the way people want to work. Dawn also noted that for a Contingent Workforce Program to be successful, it must have a defined strategy that you should review and revise regularly.
But strategy alone is just one part of an increasingly complex puzzle. You also need operational expertise to "make it come to life". Practical ideas shared to make this happen included "If you don't have a mission statement – create a mission statement, if you don't have your program branded – create a brand."
The session finished with a signpost to the future, forecasting a move from "defining job descriptions to tasks" and from "measuring headcount to heads that count."
Direct Sourcing still a hot topic: For the fourth year in a row, Direct Sourcing was a prominent topic with some contrasting views on its progress - or perhaps, lack of.
In a session rich in data, the SIA research team showcased the apparent growth in services with results from a recent survey revealing:
52% of respondents expected the rate of expansion of Direct Sourcing to increase.
86% of respondents anticipated growth to at least continue g at the current rate.

However, the results weren't yet game changing – while 47% of Direct Sourcing programs were classed by SIA as 2.0 or 3.0 best practice, 18% was the average market share for market leading programs and only 9% for followers.
A later showcase hinted at the reasons for this, arguably moderate, success. This focused on an admittedly new, large-scale program, that appeared to have prioritised a more traditional, reactive recruitment approach of attraction and curation, rather than the more proactive approach required to 'Find and Engage' talent in a more complex world of work.
Total Talent... again: No conference would be complete without a discussion on Total Talent, with one panel session acknowledging that "if you asked ten people for a definition, you'd get ten different answers", with the parameters often dependent on an ever-evolving starting point.
However, those who had made progress offered the following advice:
Scope and success depend on which stakeholders you have involved.
Get key seniors sponsors, including Procurement, HR and Transformation.
Focus on

Change Management

.

Although somewhat encouraging, when asked:
"If they (the stakeholders) do not agree, who makes the final decision?"
The panel responded, "We haven't encountered that yet". Perhaps there has been more progress than at first glance.
Day 2
The second day of the summit featured some of the more forward-thinking and thought-provoking topics.
Tasks not roles: Several sessions reflected on the potential future of the workforce, and how work might look over the next decade. Driven by both the demands of the organisation, searching for a more agile and effective workforce, and the worker seeking greater flexibility and an established work-life balance.
To date it was suggested that "the more options we have (to get work done), the more complicated it has become". However, the rapid evolution of technology and the change instigated by the Coronavirus pandemic presents a unique opportunity to rise to this challenge.
It's time to think more about the individual "tasks" required rather than the "role". One example shared was the nurse who only spends 30% of their time on tasks requiring their full skills and experience, while 70% of remaining activities could be completed by someone else, easing the pressure on this high-demand group.
"We need to deconstruct the work into tasks" and have these tasks performed by the best person (or thing) in the most effective way, in the most efficient location - even if that's virtually in the cloud.
While many thought "what you've just described is a long way off in my organisation", the counter argument was that while that may be true at an enterprise level, "the people (in the field) are thinking about it already" with a large volume of managers breaking their "world" into tasks.
Our approach to work is generational: The day had opened with Kim Lear, Generations and Future of Work Expert, sharing her insights and research on how generation shapes our approach to work and the employer/employee dynamic:
Baby boomers are one of first generations to see the change they kickstarted coming to fruition. At work how "The story of aging has changed" is influencing their decision regarding if and when to retire.
Generation X, who grew up with the emergence of 24-hour media, are now the "The sandwich generation – caring for parents (chronic and long lasting) and children in the social media age", which is influencing their view of the importance or necessity of employment.
Millennials who have experienced unique technology and (global) violent events are "Collaborative, empowered, networked, risk averse and in search of meaning" and look for this both in their work and an employer.
Gen Z, who lived their early lives through social and political changes in a technology driven world, are now the "the wellbeing generation" and "can't just sit in a cubicle" for work.

Satisfaction isn't enough: In the final 30 in 30 session, it was stated that whether it's a client, employee or new talent, as an organisation you should view "satisfaction as the absolute minimum - raving fans is what you want".
An earlier session on 'Becoming the Talent Destination of Choice' shared that to present a truly attractive proposition you need to:
Define what do we stand for.
Work out how to tell the world.
Then ensure the reality matches up to your promises.

Or put more simply by one panelist "We're working with people, so let's act like it".
Final thoughts
Another enjoyable summit with some old friends – both people and topics - and some fresh faces with fresh perspectives.
The biggest question for me is if we – both the enterprise and the "workforce" – are willing to embrace and progress the opportunities offered by the new, more fragmented way of working - and if so how and when? Get in touch with the team at Enterprise Solutions for a discussion on how we can support you.
Looking forward to the 2023 summit!
AUTHOR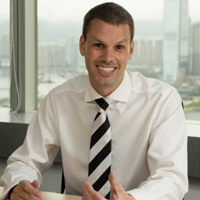 Robert Moffat
Global and Americas Head of Solutions, Enterprise Solutions at Hays
With a 25 year track record of designing, implementing and managing talent services Robert has a wealth of knowledge on the challenges and opportunities facing employers in maintaining a competitive advantage in talent acquisition, engagement and retention.
As Global and Americas Head of Solutions Robert is part of the global leadership team responsible for innovation and product development. Having lived and worked for Hays in Europe, Asia Pacific and the Americas he is able to bring a diverse range of thought and experience to the new challenges in the world or work.
He has a passion for new ideas, markets and opportunities and has been instrumental in a number of Hays' recent global projects including the roll out of a Global Operating Method, Supplier Engagement Strategy, the evolution of our direct sourcing approach and a quick deploy RPO service for start-up and high growth companies.
Other content we thought you'd be interested in