Content_GLO_HTS_BlogTitle
Asset Publisher
HOW TO GET THE MOST FROM YOUR CONTRACTORS WHEN THEY EXIT YOUR BUSINESS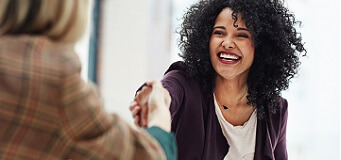 Commonly used to complete specific work or to assist with a large project, though a contractors' time at a company is often short, it's nearly always vital. As use of non-permanent workers rises, it's becoming increasingly important for organisation's to rethink their internal processes. One of the most overlooked is the most crucial; offboarding.
When a permanent employee leaves a company they will complete the usual exit interviews, congratulatory speeches, goodbye celebrations and may even continue contact via company alumni programmes. But, for contractors this isn't always the case, and this is dangerous indeed.
Even ignoring the serious potential legal and security threats, without a formalised offboarding process, you're left exposed to a potentially sour reputation among temporary and contracting staff, damaging your future talent pipeline. Often well connected word of mouth can travel fast in the contractor community.
When it comes to contracting, your reputation is built on what former contractors have to say about you when talking to recruiters and peers. Online forums, freelancer market places and also social media networks such as Facebook and LinkedIn will also be places to share experiences, and this is the first place other contractors will go to conduct their research on future employers before taking on a project.
Contractors shouldn't be treated any differently to a permanent recruit when it comes to their offboarding process. You should give them the recognition and chance to input like you would for a permanent recruit.
Here's how to ensure your contractors complete a successful offboarding process:
Communication is key and prevents IP loss
First things first, let people know about their upcoming departure, this should be done regardless of how long they have been working with the company. This doesn't just mean ensuring the right parts of IT and HR know. As part of this remind people about the work they have completed, the part they have played and publicly thank them.
Colleagues knowing about their departure provides an opportunity to network, enabling colleagues to share contact details and connect on LinkedIn, so they are never far away should someone in your organisation need their expertise again.
This will also allow your colleagues the time to plan to extract all the knowledge, expertise and skills they may need from the contractor before they go.
Don't forget to make them feel appreciated, their last day shouldn't come and go without any form of recognition or thanks for their contributions otherwise they will feel like they were never really part of the team. The hiring manager organising a simple gesture of a card, leaving lunch or small gift can make them feel valued, and make a big difference.
Feedback gives you the opportunity to act
Perhaps most importantly, ensure you get the contractors feedback. Exit interviews are your opportunity to get real insight into what it's like to be a contractor working for your company and find out any areas for improvement, and because a contractor is more likely to have experience at other companies competing for the kind of skills you need, they'll have a more informed view of the external market you battle for talent every day.
Prepare a number of questions and use the answers to help build and improve. For example:
Did they feel welcomed and integrated into the company culture, with access to everything they needed to perform well?
Did they achieve everything that they hoped to achieve during their assignment? If not why?
How much has this contract enhanced their future employability?
Would they return to the company if the right role was offered?
Would they recommend you as an employer?
Are there any areas in which they feel their experience could have been improved?

This is also a great time to recover any company assets where relevant and close out any final expenses.
You might also want to consider gathering them some wider exit / development feedback too. As part of our workforce solutions offering we take this one step further, we don't just ask our contractors for feedback but our hiring managers too, this helps us to maintain quality checks on our talent supply chain.
Stay connected
Contractors are in control of where they go next so they'll appreciate any steps you take to further their likelihood of securing future roles. If you are in a position to make introductions to useful connections, then do so.
If you'd like to welcome them back in the future before they leave it's a good opportunity to let them know. If you don't yet have a formal alumni, job alert or talent pool to add them to connect with them via their professional social profiles and endorse them for any skills and achievements you've witnessed during their time at your company. Also, provide a detailed reference along with constructive feedback via the recruiter who placed them.
Don't fall at the last hurdle, rushing a contractor out of the door as soon as their assignment has finished is not just a negative ending for them. By making sure you invest time you'll not only ensure you're that contractor's employer of choice, but you'll uncover a host other benefits and opportunities too.
AUTHOR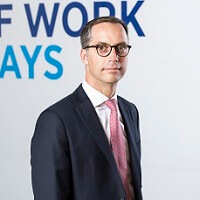 Matthew Dickason
Global Managing Director, Hays Talent Solutions
Matthew is the Global Managing Director for Hays Talent Solutions, having joined Hays in 2005. Previous roles held at Hays include Business Director in the UK and Chief Operating Officer for Asia Pacific. He is now responsible for leading the global business of Hays Talent Solutions and investing to ensure clients retain a competitive advantage in talent acquisition from the delivery of Hays MSP, RPO, technology and modular service solutions.

Prior to joining Hays, Matthew worked within Engineering, Research, Operations and Commercial areas at Johnson Matthey and Corning Inc. He has formal qualifications in Organisational Psychology and Industrial Engineering.