null
How Atkins hires top talent
HOW ATKINS HIRES TOP TALENT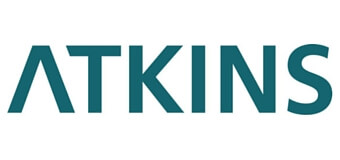 "We hire for a career rather than an individual job"
Talent acquisition is core to the business strategy of design, engineering and project management consultancy Atkins. "We are a consulting firm so we are selling the skills of our people," explains Atkins Resourcing Director Chris Marsh. "We can't deliver on our growth plans if we're not successful at acquiring the talent needed to execute them."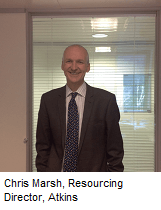 Atkins, which hires 4,000 people a year, has in-house recruitment teams in each of the regions in which it operates – Asia Pacific, Europe, the Middle East and the US. These teams have access to a range of tools including the group's external and internal careers sites, social media platforms (such as Facebook, Google, LinkedIn and YouTube), recruitment agencies and job boards.
Marsh believes that social media is important because it can both generate hires and build Atkins' brand. The group has invested in LinkedIn training for its recruitment team and set up its own LinkedIn communities. It also has its social media activities benchmarked against those of its competitors.
Atkins operates a very successful referral scheme whereby staff can refer their own friends and acquaintances for jobs. In the case of certain posts, financial incentives are offered to successful referrers. The referral scheme is Atkins' best method of finding good people, according to Marsh. Not only that, but the people it finds are more likely to stay with the organisation for longer than people who come through other channels.
Recognising the value of its existing talent, Atkins has conducted an internal mobility survey in order to understand where staff members would be interested in working. "We hire for a career rather than an individual job so our internal market is particularly important," says Marsh. "You can't hire someone for a career and then not help them to develop and move within the company."
AUTHOR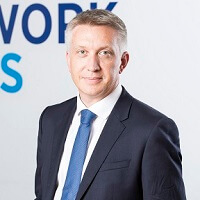 Jon Mannall
EMEA Managing Director and Global Head of Sales, Solutions and Innovation, Hays Talent Solutions
Jonathan is the EMEA Managing Director and Global Head of Sales, Solution and Innovation for Hays Talent Solutions, having joined Hays in 2011. Previous roles held at Hays included Client Director, Service Delivery Director and Head of Sales for the UK. He is now responsible for leading the approach to engaging and securing new clients and to ensuring that the products and services offered by Hays Talent Solutions continue to meet the changing needs of our global, regional and local customers. For more information about Hays Talent Solutions, visit our website.

Prior to joining Hays, and after completing his Masters in Philosophy and Management, Jon worked in the RPO and MSP sector for 10 years with a range of Financial Services, Public Sector, IT & Telecommunications, and Insurance clients in Sales and Operations Director roles.