Content_GLO_HTS_BlogTitle
Asset Publisher
HOW MERCEDES BENZ UK USE WORKFORCE ANALYTICS IN RESOURCING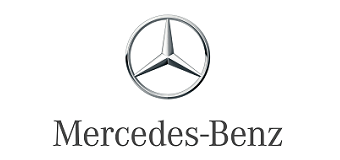 "Because we capture this information, we've got a good story to tell"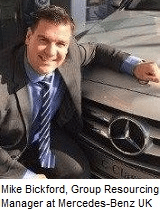 It's no surprise that metrics matter to a numbers-driven organisation such as Mercedes-Benz UK. The business, which directly employs around 3,400 people, hires into a wide range of roles from front-line sales executives and contact centre teams through to fleet support and head office staff.
"We like to know where we are as an organisation," explains Mike Bickford, Group Resourcing Manager at Mercedes-Benz UK. "We need to make sure that positions are filled promptly. For example, every day that a sales executive is not in the business, we miss an opportunity to deliver the best customer experience, as well as to grow our revenue."
Mercedes-Benz UK measures a number of key metrics related to resourcing. These include cost per hire, the time between approval of a position to acceptance of an offer, and the proportion of staff members who are sourced externally through agencies, social media or direct media. It also measures candidate satisfaction with the recruitment process and candidate quality (based on staff retention levels).
Some of the measuring activities undertaken by Mercedes-Benz UK's resourcing team are used to inform best practice within Daimler, the wider group that it belongs to. One such activity is measurement of candidate satisfaction with the new video interview process that has been used for hiring graduates and contact centre staff.
"Because we capture this information, we've got a good story to tell," says Bickford. "So we build credibility and we are listened to. It also gives us the opportunity to benchmark ourselves against other parts of the organisation so we have a greater influence when decisions are being made."
Bickford believes it is important to have a simple process for collecting data and to use it in a straightforward way. He also says it is necessary to involve the entire resourcing team with the task of embedding the data in the language and strategy of the organisation, concluding: "Share it and use it in daily rhetoric with more senior colleagues."
AUTHOR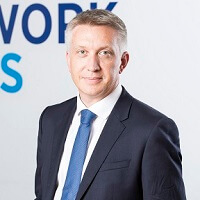 Jon Mannall
EMEA Managing Director and Global Head of Sales, Solutions and Innovation, Hays Talent Solutions
Jonathan is the EMEA Managing Director and Global Head of Sales, Solution and Innovation for Hays Talent Solutions, having joined Hays in 2011. Previous roles held at Hays included Client Director, Service Delivery Director and Head of Sales for the UK. He is now responsible for leading the approach to engaging and securing new clients and to ensuring that the products and services offered by Hays Talent Solutions continue to meet the changing needs of our global, regional and local customers. For more information about Hays Talent Solutions, visit our website.

Prior to joining Hays, and after completing his Masters in Philosophy and Management, Jon worked in the RPO and MSP sector for 10 years with a range of Financial Services, Public Sector, IT & Telecommunications, and Insurance clients in Sales and Operations Director roles.