Content_GLO_HTS_BlogTitle
Asset Publisher
HOW TO ENCOURAGE 'INCLUSIVE LEADERSHIP'
We are passionate about enabling people and organisations to fulfil their potential. That's why we are proud to be a sponsor of the Lord Mayor's Power of Diversity series; breakfast sessions which offer fantastic insights into how organisations can realise the power of diversity in the world of work, such as how to encourage inclusive leadership.
What is inclusive leadership?
In order to realise all the benefits that come with a diverse workforce you first need to establish an environment where the impact and value of 'difference' is understood and celebrated. You won't be able to reap the full rewards of diversity unless you establish a culture of openness, championed by inclusive leaders.
Dan Robertson, Diversity and Inclusion Director at ENEI, explains "Inclusive leadership is to be aware of your own biases and references, to actively seek out and consider different views and perspectives to inform better decision making and to see diverse talent as a source of competitive advantage".
As we've all seen, whether knowingly or not, organisations tend to hire people that look the same, sound the same and come from the same background. We are all guilty of making judgements on someone's talent based on our views of how they appear, sound or behave – something Dan aptly termed the 'The Susan Boyle Effect'. A focus on inclusive leadership aims to quash this unconscious bias; making your business diverse.
How can we inspire inclusivity?
Like any form of change getting buy-in from the rest of your team, and having them understand the importance of inclusive leadership, can be tricky, but it's absolutely essential for success. Change agents can be found throughout an organisation, but a key element for sustained commitment and success is of course the leadership at the top.
Liz Bingham recounted a story of how she had to really change tack when addressing the leaders within her organisation in order for them to understand what it means to be excluded – for it takes "real conscious thought" from your leaders to grasp what it is to be an insider vs. an outsider. The example that Liz used for her senior managers – many of whom were privileged enough to have never felt true exclusion – was to ask whether any of them had ever been to a friend's wedding alone. Instantly it clicked, and the stories of exclusion began to flow.
It's important that you keep tabs on developments by holding regular performance appraisals with your leaders and encourage them to do the same with their teams. You really need to be leading from the front to guarantee inclusivity is embedded in your recruitment and promotion criteria, management development and reward programmes, and cultural changes programmes.
What are the characteristics of an inclusive leader?
To borrow a quote from one of the speakers at the event, Laure Fraval, Managing Director and HR Consultant at Citi, "Inclusive leaders are very good at getting the best out of all their people". According to Catalyst's 'Inclusive Leadership: The View from Six Countries' report: four most common qualities that identify inclusive leaders are:
Empowerment - Enabling direct reports to develop and excel
Humility - Admitting mistakes. Learning from criticism and different points of view. Acknowledging and seeking contributions of others to overcome one's limitations
Courage – Putting personal interests aside to achieve what needs to be done. Acting on convictions and principles, even when it requires personal risk-taking
Accountability – Demonstrating confidence in direct reports by holding them responsible for performance they can control
Getting inclusive leaders started
Whilst all this theory is good, according to Dan there are some specific tactical actions you can take to your leadership team to take, such as:
Schedule meetings at times which ensure maximum participation
Invite everyone to contribute to discussions
Monitor who attends social events, and find out why some don't
Allocate a challenging piece of work to someone you wouldn't classify as a 'high performer'
Have a coffee with someone who is very demographically different to you
Ask for the ideas and suggestions of others before giving yours
Create a culture where no one fears being ignored, side-lined or ridiculed for their ideas
Introduce 'blind' decision-making

For many more tactics and practices your leaders can adopt to become more inclusive, download ENEI's report, 'Inclusive Leadership – driving performance through diversity'.
Get the culture right and the diversity will follow
The building of a more inclusive culture needs to be routed in truly inclusive leadership, a shared vision, education and encouragement. If you get the organisational culture right then the significant benefits that come from true diversity will follow.
AUTHOR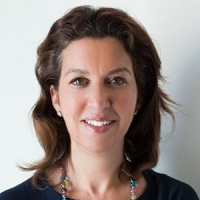 Yvonne Smyth
Director and Head of Diversity, Hays plc
With over 20 years professional recruitment experience Yvonne is well aware of the importance of diversity in the world of talent acquisition. As Group Head of Diversity for Hays plc she works closely with organisations to create and implement diverse recruitment strategies that effectively support and increase the representation of more diverse staff profiles within their businesses.
Yvonne chairs Hays Leading Women, which supports female executives to further progress their careers by providing a series of networking, training and professional and personal development forums.
She leads the expert Hays Legal recruitment teams across the UK, having spent many years recruiting lawyers into private practice and in house roles. Yvonne initially trained and qualified as a litigation lawyer with international law firm Norton Rose Fulbright.