null
How to improve your influencing skills with internal stakeholders
HOW TO IMPROVE YOUR INFLUENCING SKILLS WITH INTERNAL STAKEHOLDERS
During my career I've experienced the procurement profession as both a practitioner and a leader; I have also experienced it as an internal client and as an external service provider. The benefits of this rounded perspective have been invaluable. In particular it has given me a deep understanding of how procurement professionals can most positively influence, and impact, spend related activities within their organisations.
I recently shared my key learns in a webinar. Run in partnership with CIPS, I offered some advice and guidance in this critical area of personal effectiveness (you can view it here).
Foundationally I would argue that procurement professionals have to do as much selling as salespeople. Except in procurement your 'buyers' are your internal stakeholders rather than external customers.
Becoming the trusted advisor
Whilst not everyone is willing to admit it, most people do love to buy. But few like being pressured to buy. For procurement this means removing any stakeholder perception that they are being forced into a one-size fits all process straitjacket.
To avoid this perception and win their trust then very simply you need to make it more obvious that you are there to enable and specifically how/where you can help. Personal PR is very important in this respect. For example take a reflective look at your LinkedIn profile.
How do you come across? Would people view you as a business person in a procurement role? Do you have an online voice e.g. do you comment on blogs/articles or do you repost insights amongst your network? These things may seem to have only surface importance but, in my experience, the more visible your credentials are, both internally and externally, the better you will be perceived.
Inspire fresh thinking
One of our attendees asked our opinion on how to accelerate their path to influence.
If you have already delivered some good examples of working together at the individual project level then I would suggest you schedule time with a couple of your key stakeholders, face to face, and ask them to share their projected needs for the next 3-6 months.
This will enable you to plan more effectively to give them the support they need. If you have broken through at the individual level, then they should be receptive to this - if not then you know you have more to do to establish your partnering credentials in their eyes.
The second thing you could do is hold a series of innovation focused meetings with some of your regularly engaged suppliers. Ask them how they think they can improve the level of value they bring to your organisation - and proactively take these ideas to the stakeholders.
Be bold and confident
This isn't always easy. As one our attendees highlighted- as a function we're often faced with the problem of being brought in at the eleventh hour and given incomplete and unrealistic requirements.
Effective communication and assertiveness is the only answer here. Believe it or not you gain more credibility by confidently pushing back. No-one respects a submissive and subservient supplier – the same is true of a procurement professional.
Still want more?
I hope you found this blog useful. If like one of our attendees you'd like to know of any books that might provide some further insights, then I recommend the ones below:
Be the Best at What Matters Most by Joe Calloway
Leadership 2.0 by Travis Bradberry & Jean Greaves
Emotional Intelligence by Travis Bradberry and Jean Greaves
Leading Change by John Kotter
How to Manage your Boss by Ros Jay
Man's search for meaning by Dr Victor Frankl
Who moved my cheese? by Dr Spencer Johnson

A template for success
Download our template with real life examples from leading procurement professionals to equip you with the tools to make the biggest impact.
AUTHOR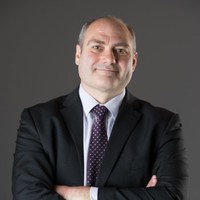 Paul Vincent
Global Head of Services Procurement, Hays Talent Solutions
Paul joined Hays Talent Solutions in May 2019 and is globally responsible for the definition, marketing and delivery of our Procurement, Statement of Work and Supplier Enablement related services.

He has been working on the supply side of the workforce solutions industry since 2015 and before that spent 6 years running his own consultancy practice helping a variety of different organisations to buy and sell business services more effectively. Prior to establishing Insight Sourcing Solutions, he spent 24 years working for BT Group plc where he held a series of senior level procurement, commercial and change management roles.
Paul is a member of the Chartered Institute of Procurement & Supply and Black Belt trained in Lean Six Sigma. During his career he has built up a large and relatively unusual blend of expertise in the areas of Procurement Excellence, Talent Management and Sales & Marketing Effectiveness. This accumulated know-how, underpinned by the practical insights gained from leading a variety of transformational change initiatives over the years, has proved to be hugely beneficial to the organisations he has worked with. Paul regularly contributes to industry publications and is a seasoned keynote speaker.