Content_GLO_HTS_BlogTitle
Asset Publisher
INCREASING ENGAGEMENT IN ON-BOARDING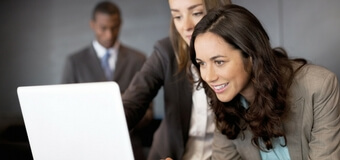 It's an extreme parallel I grant you, but poor on-boarding, would be the equivalent of me having dated my wife for seven years, agreeing to marry, organising the wedding and then me not contacting her for three months and still expecting her to happily walk down the aisle with me! I'm pleased to say I got the on-boarding part right (well some of it!) and we've now been married for eight years. However, I hope the parallels with what we do in recruitment, on-boarding and ongoing employee engagement are clear.
Maintaining a level of contact with your hard found new hire during the on-boarding process will ensure that their level of engagement and excitement around joining the organisation is sustained until their start date. Why then do we so often encounter processes that fragment so rapidly once we move to on-board someone into the organisation?
Step 1: Simplifying the on-boarding experience
As most new hires move from the offer to the on-boarding stage we tend to see multiple teams engaging the candidate. We handover from the recruitment team into other teams to facilitate their background checking, to issue their employment contract and confirm any pre-booked induction plans or training programmes, let alone contact with their line manager to make plans around meeting on their first day in the role. All of this presents a very real risk to showcase the worst of any organisation, with poor communication between teams creating confusion at best or conflict in messages at worst. Providing candidates with a single point of contact for all of these communications simplifies their experience and is a simple step towards improving the on-boarding experience, which sits within the control of most resourcing functions.
Step 2: Providing social interaction with the new team
I've worked in a sales organisation for my entire career, and it has always been quite normal to have drinks with the new team as part of the on-boarding experience, even the interview process in some cases! The reality for most of us is that the team of people we work with becomes every bit as important as the organisation we work for and finding new and innovative ways of creating engagement with new hires and the team will definitely help to on-board new hires in a way that minimises risk of early rejection, either by the new hire or the team themselves.
Technology can now enable this by way of a social interaction, with platforms like the Avature DNA product, or Hollaroo, providing good functionality in this space which is worth exploring.
Step 3: Structured on-boarding delivers consistency in new hire experience
The recruitment market has explored gamification in a number of different guises to support candidate registration or interaction with the recruitment process. The on-boarding stage really lends itself to gamification due to the number of forms that need completing and returning, training courses that need booking or team members that can be engaged with during the notice period. Organisations like Kindred, an Australian marketing strategy firm, definitely got the balance between functionality and gamification right with their on-boarding platforms with a number of organisations now using their systems successfully to drive improved engagement during the end to end on-boarding process for their customers.
So what does this tells us about how to increase applicant engagement in the on-boarding stage of any new hire process? The opportunity exists to deliver a streamlined way of coordinating the on-boarding activities, using people to support new hires and technology to socially enable their experience. Gamification won't be for every organisation but we could all learn from the structured approach to on-boarding that gamification requires in order for all new hires to receive the same, consistent experience.
Identifying the quick wins which make a real different in your new hires experience are key, and often the best way to identify those improvements is to place yourself at the heart of your own recruitment process and to ask yourself whether you'd be happy with the experience you asking your candidates to endure. If you need any inspiration in improving their journey then please contact me or one our team for support.
AUTHOR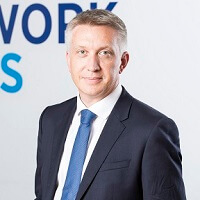 Jon Mannall
EMEA Managing Director and Global Head of Sales, Solutions and Innovation, Hays Talent Solutions
Jonathan is the EMEA Managing Director and Global Head of Sales, Solution and Innovation for Hays Talent Solutions, having joined Hays in 2011. Previous roles held at Hays included Client Director, Service Delivery Director and Head of Sales for the UK. He is now responsible for leading the approach to engaging and securing new clients and to ensuring that the products and services offered by Hays Talent Solutions continue to meet the changing needs of our global, regional and local customers. For more information about Hays Talent Solutions, visit our website.

Prior to joining Hays, and after completing his Masters in Philosophy and Management, Jon worked in the RPO and MSP sector for 10 years with a range of Financial Services, Public Sector, IT & Telecommunications, and Insurance clients in Sales and Operations Director roles.