BLOG

null
How to make the move to direct sourcing
HOW TO MAKE THE MOVE TO DIRECT SOURCING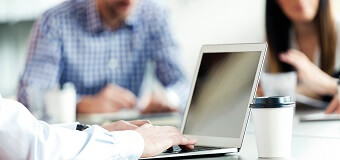 Direct sourcing has been rapidly growing across the globe. It is the next evolution in outsourced recruitment. Staffing Industry Analysts (SIA) predict that use of direct sourcing will double in the next two years. How can you make the move to this efficient, cost-effective option?
Moving to direct sourcing means working with an outsourced partner, or team that will hire temporary or contract workers exclusively for you. This allows you to take greater control, eliminate high margin staffing suppliers, build and maintain engaged talent pools and utilise your employer brand – all of which are tied to reducing costs while enhancing quality.
1. What is your goal?
Okay, sure – it's a hot topic. But is it right for you? What are you trying to achieve with your programme. Without knowing this, it's difficult to tell if direct sourcing is right for you. There are obvious benefits that can come from direct sourcing, but it's important to know which align with your company and programme objectives. For example, you might be aiming to protect and enhance your employer brand by ensuring that all recruitment happens under your logo and brand guidelines. This also helps build your talent pipeline by connecting with candidates who are engaged with and interested in your organisation. Alternately, maybe you're looking for cost savings and the reduced fees of direct sourcing placements appeal to you. If you're going to outsource your recruitment to agencies, why not select 1 provider who can do it all, at a lower rate vs. 6 suppliers who will all charge twice the price? Another common benefit is time to hire. Thanks to those engaged, interested candidates in your talent pool you can bring qualified staff on-board faster, without compromising on quality.
2. Develop your workforce plan
If you already have an MSP then this can be done with them, but make sure they understand your objectives and are invested in finding the best solution for your specific organisation. If you don't have a provider, you can do the workforce planning yourself, or engage a third party that has the expertise to help with discovery and strategic vision. Aligning your organisational priorities within a workforce strategy requires significant resources and market knowledge so unless you have that expertise internally, a third party could be a faster, most effective option. At one point workforce planning only meant the time of year you may hire. Today we are helping our clients determine, timing, skill sets, contract vs. permanent, onshore vs. offshore, consultant vs. contractor, or local vs. remote. Every month we are helping our clients through these challenges. We recently ran a survey which identified that 89% of workers are open to a new opportunity, but only 13% are actively looking. Your workforce plan will identify your target skill sets, and then your direct source partner will work on nurturing that middle group of 76% of workers to tell them about upcoming projects, and what it is like to work for your organisation. This way when an opportunity arises, your target talent pool is already engaged. This up front effort will pay dividends for years to come.
3. Is direct sourcing still the right option?
After you've done some workforce planning, you might decide that direct sourcing isn't the right tool for you right now. You'll still have important insights that you can use to improve your current programme, so work with your MSP to align their objectives and metrics of success with your organisational goals. However, if you find you will be recruiting large numbers of the same skill set, need cost-effective supplier efficiency, and want to capitalise on your employer brand, then it's time to move in that direction.
4. Select a provider that is aligned to your goals
Once you are at this stage, look for providers that can deliver on upcoming priorities. For example, you may currently have an MSP with an IT recruitment company, and they would love to take on your direct sourcing role, but your workforce planning indicates significant engineering and manufacturing needs over the next two years. Can your current provider deliver the skills and talent you need? If you're changing suppliers, look at their track record, case studies, and testimonials as well as overall resources to make sure they will be able to consistently meet and exceed your expectations. Then ensure that your SLA outlines specific outcomes, metrics, and objectives so you can ensure your providers' activity is driving results in the right areas. Shared success is the key to a fruitful partnership.
5. Develop your employer value proposition (EVP)
What makes you stand out to candidates? Why do your employees like working for your company? If you can't answer this confidently and concisely, then your target candidates probably can't either. Your EVP is a critical part of your employer brand, and even if brand protection isn't your primary goal, it's an important part of building a loyal, engaged talent pipeline.
6. Implement a gradual transition
You can't flick a switch and start direct sourcing 85% of temporary hires. Set a timeline with specific intermediate goals, so you can catch any problems before they escalate and ensure your solution is scalable and effective. Educate your team about the process so they know what to expect, and highlight successes to keep your team excited about the progress.
7. Measure, review, plan, repeat
As with any programme, continual analysis and improvement is critical. Your business needs will change so make sure your programme keeps up. Set regular touch points and know which metrics you're focusing on for success. In the first round this will be about identifying and addressing any issues, but as the programme continues you will need to adapt your focus based on updated workforce planning.
Are you programme ready?
If you...
Are looking to reduce your current agency markups
Recruit large numbers of temporary / contract workers
Are losing hours to multiple agency administration / invoicing etc.
Want to capitalise on your employer brand
Are looking to maximise candidate retention
Looking to build talent pools for future projects
Would like to mobilise your ex contractors or full time alumni
Aim to optimise your full time and contingent workforce recruitment

Then direct sourcing could be the right solution for you.
AUTHOR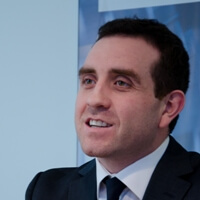 Travis O'Rourke
Head of Hays Talent Solution, Canada
Travis supports our clients in finding the right answer to their unique challenges across Canada. Travis has a lot of expertise in contingent workforce management, having managed contingent workforces in every province. He's been specialised in temporary and contract workers for the past 15 years and sits on the board of directors for the National Association of Canadian Consulting Businesses board of directs. Travis has extensive knowledge of Government, Financial Services, Insurance, Banking and Consulting industries. Due to his extensive and current knowledge of relevant recruitment and contract worker legislation Travis sits on a sub-committee working with industry and government surrounding the classification of workers and the definition of a precarious workforce.