Content_GLO_HTS_BlogTitle
Asset Publisher
IS DIRECT SOURCING YOUR NEXT INNOVATIVE RECRUITMENT STRATEGY?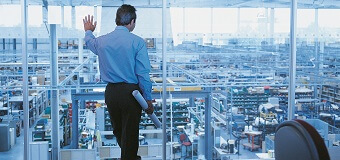 The cost-savings, efficiency, and improved control offered by direct sourcing makes it a popular program choice in Europe, and the Staffing Industry Analysts (SIA) predict that it will become increasingly popular, with the proportion of companies using it doubling in the next two years*. Could direct sourcing, or contingent RPO, be the answer to your recruitment challenges?
*Workforce Solutions Buyers Survey 2016
Direct sourcing provides you with full-time or contingent candidates, while also promoting your own brand within the marketplace, attracting and securing the best candidates on their behalf.
Recruitment is already a far distance from the post-and-apply model of decades past, and in world of skills scarcity you must find and engage with candidates to get the talent you need. This means creating a long-term approach to talent and building in-house capabilities to reduce reliance. How does direct sourcing do that?
Direct sourcing allows you to take greater control, reduce your reliance on suppliers, build engaged talent pools and develop your employer brand – all of which are tied to reducing costs while enhancing quality. Candidates are engaged and nurtured through targeted marketing and talent pools, including maintaining a network of returning contingent workers.
Working directly with your recruitment team in this way allows you to take a total talent management approach towards candidate care, candidate pooling and sharing candidates between the contingent and full-time workforce. In one example, when working with a leading international investment bank, which had previously relied on agency supplied temporary workers for over 85 percent of their temporary hires, our direct sourcing team eventually took on more than 60 percent of the temporary hiring and 25 percent of full-time hires. This delivered a cost saving of more than US$2.5 million.
How did they do it? Hays introduced a direct hire branded client talent resourcing team to engage with prospective employees and temporary workers. The direct talent consultants focused solely on direct candidate generation, and inducted management into the resourcing team for specialist job categories.
Maintaining talent pools ensures faster hiring time, because instead of focusing on job seekers and active candidates, the most common talent available through traditional agency approaches, you maintain a pool of passive candidates who are engaged and familiar with your brand. This also increases the quality of hires because it also allows hiring managers to assess worker performance, and then prioritise high-performers for re-engagement.
Access to this engaged talent pipeline also means that when there are unexpected workforce needs you don't need to pay higher fees for a faster agency turnaround. You will already have an engaged talent pool that can be available at little notice, rather than needing to panic buy when a project takes off or you have to cover leave.
One of the benefits of direct sourcing is that your consultant or team operates under your brand, which means a higher number of engaged and interested candidate applications. For example, when working with the international investment bank we also set up a recruitment micro site linked to the bank's website, giving candidates an easy-to-use channel and a team of dedicated bank talent resourcing consultants to provide a pre-screening and candidate engagement service. This created a seamless, branded experience for both candidates and the internal recruitment team.
Direct sourcing can also be a tool for achieving your diversity objectives. Direct sourcing consultants lead initiatives to encourage engagement and interaction from a wide range of possible talent pools and we commonly see more applications from underrepresented populations. If this is one of your company objectives, you can let your consultant know and they will be able to focus on specific groups or demographics for targeted advertisements and communication.
In summary, direct sourcing offers an enhanced choice of candidates, reduced time to recruit, and better engagement and retention. It is also usually more cost-effective thanks to a cost-per-candidate model. Research from Everest Group shows direct sourcing usually results in savings of 17 to 30 percent.
However, it's important to recognise that it's not right for every situation. So how do you know if it's right for you?
Is your program ready?
If you...
Are looking for cost effective supplier efficiency
Recruit large numbers of a similar skill set
Have forecasting and workforce planning in place
Are losing hours to recruitment administration that could be outsourced
Spend too much and need to know which resources will deliver the best candidates
Want to capitalise on your employer brand
Are looking to maximise candidate retention
Aim to optimise your full time and contingent workforce recruitment

Then direct sourcing could be the right solution for you.
We're attending the CWS Summit on September 11th - 12th, 2017 at the Omni Dallas hotel in Dallas, TX. Wish you could go? Attend on us!
AUTHOR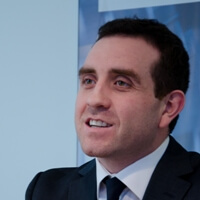 Travis O'Rourke
Head of Hays Talent Solution, Canada
Travis supports our clients in finding the right answer to their unique challenges across Canada. Travis has a lot of expertise in contingent workforce management, having managed contingent workforces in every province. He's been specialised in temporary and contract workers for the past 15 years and sits on the board of directors for the National Association of Canadian Consulting Businesses board of directs. Travis has extensive knowledge of Government, Financial Services, Insurance, Banking and Consulting industries. Due to his extensive and current knowledge of relevant recruitment and contract worker legislation Travis sits on a sub-committee working with industry and government surrounding the classification of workers and the definition of a precarious workforce.