Content_GLO_HTS_BlogTitle
Asset Publisher
IS IT TIME YOU TOOK YOUR MSP GLOBAL?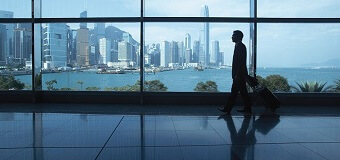 In the past, a company workforce was usually permanent, found in defined space, via a few tried and tested methods. Nowadays, the possibilities are much wider. It's no surprise businesses are going global with their flexible workforce programmes.
Why go global with your programme?
Many of the benefits of a global MSP are clear, such as increased cost control and valuable savings. These are then enhanced by offering a consistent hirer experience as business managers engage workers across multiple markets, enabling leaders with a simple global process. The benefits that an MSP programme delivers locally are then replicated on a global scale, giving that vital visibility and quality control. It's also important not to underestimate the agility that can also come from a global programme. The ability to dial up or down hiring between regions as demand dictates allows you to better meet local demands, eradicating unnecessary investments.
So how do you get started?
The first step is to understand that a global Managed Service Programme is not a one-size-fits-all solution and approach. Elements will always need to be tailored to meet requirements of each specific market and environment. This is why Hays Talent Solutions ensures we have global reach, with a network offices around the world.
A true global MSP, incorporates local elements, addresses unique complexities, whilst offering the big picture view.
Engage your local stakeholders in the design
A solid global programme shares best practice across regions, and has only necessary differences. To gain understanding of the different economic, regulatory, and cultural environments in each location ask many questions at the outset and involve local stakeholders early. If you wait until the solution is finalised, local adoption could be much harder and the opportunity could be lost.
Everyone should have a thorough understanding of the global programme objectives; be it financial control and control of spend, improved talent visibility or better management of local processes or suppliers. Of course, in any programme, a balance is always struck between risk and cost, quality and speed. However, it's also important to be able to accept that, in different countries or continents, a tailored approach might be needed to achieve the desired results. "Doing this for you, not too you", is the mantra here.
Implementing that global Management Service Programme
For implementation, different resource investments and time frames will be required by location. Our team has often experience a phased implementation being more effective than invoking the Big Bang theory!
Success hinges on adoption, and taking the time to make sure a global model works locally will deliver long-term effectiveness.
If you'd like to talk about your global MSP needs, our team are contactable here
AUTHOR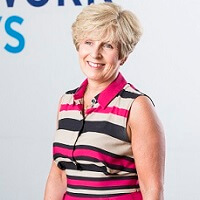 Tina Millis
EMEA Contracts Service Delivery Director
Tina has been managing and delivering corporate relationships since 1991, and has over 18 years at Director level. Tina has experience in leading UK, pan EMEA and Global RPO MSP delivery teams in Financial Services, ITC and Pharma sectors. This includes both on and off-site, near and off shore delivery models.
Tina has also directed one of the industry's largest MSP/RPO contracts using a tiered contracted supplier base. Her key strength is building and leading teams within a culture of collaboration. Tina creates enduring partnerships based on high quality delivery, continuous improvement and integrity.