Content_GLO_HTS_BlogTitle
Asset Publisher
IS YOUR BUSINESS READY FOR THE FREELANCER ECONOMY?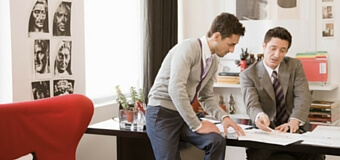 The growth in the number of freelancers in recent years means this is a talent pool you can longer ignore. Which is why when I was invited to speak at Staffing Industry Analysts' CWS Europe event, alongside Kevin Barrow, a Partner from Osborne Clarke LLP, Scott Wilson, Principal Category Manager for Vodafone Procurement Company and Adrianne Nelson, Director Global Services for Staffing Industry Analysts, on the subject of how business can incorporate flexible talent, I didn't hesitate.
In this blog I'll cover some of what we talked about in the panel debate, and more, to uncover how you can make sure your business is ready to tap into this pool of talent.
According to the Payoneer blog the number of freelancers has grown from 6.2 million to 8.9 million over nine years. In the UK alone there were 4.7 million people self-employed in 2013, with self-employment growing 4% faster than traditional employment. So how do you equip your business to leverage freelancer talent?
Identify the opportunity
First you should consider what talent you are looking for and why. It may allow you to rethink roles that were traditionally seen as permanent that could be better filled with a contingent or freelance worker. You may find specific job categories lend themselves more to this than others, or even specific geographies. This is where specialist staffing providers will be able to advise you.
Identify how you will implement and manage
Whilst the numbers of these contingent workers and the use of web enabled work arrangements increases, improving the access to this talent, managing and monitoring challenges remain. Freelancers present unique challenges like confidentiality, security, and increased legal liability, which is why you must anticipate and respond with more defined and robust processes. Again companies like Hays Talent Solutions will be able to advise you on these issues. Implementing Freelance Management Systems (FMS) or Vendor Management Systems (VMS) can support you to manage and pay contingent workers.
Attract and on-board
Once you have your systems in place you'll be ready to find and bring in the right workers. Whilst you need to stay true to your existing employer brand and EVP highly skilled can work with any company they choose, so you'll need to think about how you can make your business is attractive to freelancers. From ensuring they feel like they'll be a valued integrated part of the team the same way a permanent hire would, to having the flexibility and independence to make an impact. Your business will need to be agile to make the most of freelance resource.
The freelancer economy is not going away. Companies like Airbnb and Uber have derived their whole competitive advantage from these workers, and by ignoring this growing talent pool you're restricting your access to the best resources. However, it's not something you can just dive into. These three key areas of identification of need, process agreement and attraction/integration strategy must be in place first. If you'd like to discuss any of these areas, or missed my talk at CWS Europe, e-mail me on: matthew.dickason@hays.com
AUTHOR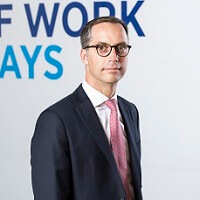 Matthew Dickason
Global Managing Director, Hays Talent Solutions
Matthew is the Global Managing Director for Hays Talent Solutions, having joined Hays in 2005. Previous roles held at Hays include Business Director in the UK and Chief Operating Officer for Asia Pacific. He is now responsible for leading the global business of Hays Talent Solutions and investing to ensure clients retain a competitive advantage in talent acquisition from the delivery of Hays MSP, RPO, technology and modular service solutions. For more information about Hays Talent Solutions, visit our website.