BLOG

null
Over-promising and under-delivering, how to avoid both. Setting your MSP up for success, right at the point of sale
OVER-PROMISING AND UNDER-DELIVERING, HOW TO AVOID BOTH. SETTING YOUR MSP UP FOR SUCCESS, RIGHT AT THE POINT OF SALE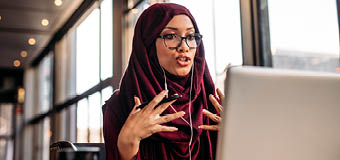 Being a sales director, it is obvious to everyone that my main goal is to sell. But working in complex solutions sales means I'm not the one who only has to sell as part of the process.
When it comes to selling an outsourced service like an MSP, to me there is a big difference between just closing a deal and selling a successful contingent workforce programme. Although the actual success comes after I have done my job, I feel a big responsibility for ensuring a successful MSP. In the world of the workforce, outsourced services, and managed service programmes this sales approach of "just getting the contract signed" is not possible.
The gap between closing the deal and selling a successful MSP is bigger than most imagine. Firstly, closing a deal for a managed programme will affect both the client and the provider and this would compromise not only the Hays Talent Solutions reputation but also my own reputation as a professional. The real success comes when matching sales with operations. Made simple, what I offer really has to solve the problem.
The seven lenses of an MSP: why sometimes "no" is better than "yes"
In the whitepaper "Becoming a Human Capital Catalyst" we recently launched, we address seven main topics. We see them as seven lenses through which we look at the needs of an organisation. The multi-perspectives we must use when solving a problem.
During all my conversations the seven lenses are constantly in the back of my mind. It helps me and the client to get into the detail of what their organisation needs and wants are and how different scenarios would work for them. And would that also work for Hays Talent Solutions? I cannot and will not make promises that are not in line with our capabilities. As odd as it might sound and yes, it is against my sales nature, there are prospects that I have to say no to. Simply because we are not the right partner for each other.
There are two chapters of our whitepaper that are close to my heart. They dominate my main conversations and help decision-makers prepare for the next steps: stakeholder management and change management. Both these lenses are made of a blend between mindset or culture and articulated methodologies. The interesting thing when I was reading this chapter about stakeholder management was when I realised that the recommendations in the report are applicable not only for the client but also for myself in both my client and my internal engagement.
I will sell to you, but only with the right stakeholders onboard
The most successful contingent workforce programmes I have been part of were those in which not only our conversations with the clients started at a very early stage, but also where the various key stakeholders of several departments joined these conversations from the very beginning. Missing out on the involvement of the primary stakeholder group within the business is a common mistake that leads to passing over essential business insights, needs and objectives. This step is critical in providing the right programme solution and design.
Moreover, having conversations with a broad spectrum of the company also provides me with a better understanding of the culture and dynamics within a company. How do different departments work together? Are they on the same page regarding the MSP? How do things get done and who is responsible for this?
Stakeholder management is just as important for me in my approach towards my internal organisation when a new opportunity comes in. My proposal must be interesting and understood by my clients but if I want my operational colleagues to make a success of what I am selling, they should be enthusiastic about the offered service as well.
The promise of a doomed managed service programme. Why you want your provider to challenge you
In my current role at Hays Talent Solutions, I am responsible for sales. But within my former roles during my MSP career, I have also been responsible for the operations and implementations of MSP. And to be honest, I experienced what headaches a "bad sell" can bring if you are the one that has to implement or operate it. I went through the nightmare of having to implement a programme in only three weeks' time, because "it had been promised to the client". "Oh, and by the way, we won't charge any implementation costs, because otherwise I couldn't close the deal and you must understand that I have to hit my target," my colleague told me. This is how we started to implement a programme that was already doomed from the moment the client signed the agreement.
When I put this experience next to the recommendations of the whitepaper, I have to admit, we did everything the whitepaper warns us about: we rushed through the sales process just to get the deal closed. We spoke to secondary stakeholders only, so we had no clue about the underlying political dynamics and the authoritative structure within the company.
We overpromised a service of which we didn't even know whether it was the best solution for the company. A lot of mistakes were made. But the lack of stakeholder engagement and the fact that we didn't challenge the client were the main causes of the programme turning into a disaster. The programme was completely rejected by the internal business, the internal reputation of our stakeholder on the client's side was damaged and it is needless to say that the company didn't approach us again when they next went to market. My experience from those different roles has taught me the importance of a good sell, both towards the client but also towards my internal organisation.
Don't let your need for control become toxic. It will drive zero results
Looking back at my 20+ years in the recruitment industry, my first experience with a managed service programme was being a supplier behind an MSP in the Financial industry. This was many, many years ago when the MSP concept had just been introduced to the Dutch market and the programme had been designed as a very traditional and very strict one. Which I guess was good at that time for the client's need for a clear and standardised process.
But looking back at that process through the lens of the supplier enablement chapter, being a supplier in this particular programme was extremely difficult. As a supplier, we were not allowed to have any contact with the client at all and there would be penalties of huge amounts if we did. It was simply impossible to make the right match between vacancy and candidate from only a piece of paper, the contents of which was completely unclear to our consultants. I experienced the importance of having engagement with the client as a supplier. The importance of having the right understanding of the client's needs to be able to make that successful placement.
My personal opinion about this specific programme is that it did bring the standardised hiring process and probably also the savings for the secondary Procurement stakeholder. But for the primary stakeholders in the business, the programme failed after years of investment due to the suppliers not being able to supply, with an MSP provider in the middle blocking all access to the necessary knowledge.
Of course, no company wants their hiring managers to spend too much time on having meetings with all their suppliers, and hiring managers don't want to be bothered by sales calls from the agencies. But the suppliers need to know you and understand your company's needs, of course in a streamlined and controlled process. The MSP provider has a crucial task in this and there is an important message in the supplier approach of our programmes: the MSP is not about controlling the suppliers but about enabling the suppliers to be successful.
When you really sell the truth it can make the difference
When I was reflecting on my sales approach after reading the whitepaper I thought about the best feedback I have received after being awarded for an international MSP partnership. After the implementation, I had a call with one of my main stakeholders during the RFP process and asked how their experience of our service was. There was this one sentence that I will never forget: "you really sold the truth!".
This specific programme is also an example of a well organised RFP process, high levels of engagement with several stakeholders and a lot of challenging and honest conversations during all phases of the sales process. I really believe that this is the only way to start a strong relationship and a successful programme as a result of the joint efforts. It always takes two to tango.
Of course, I also feel the pressure to provide an optimistic viewpoint as mentioned in the whitepaper; my nature is to sell. The experience of the different roles I have had in the context of an MSP, from supplier to sales, has helped me gain a broader perspective and a deeper understanding of the implementation's implications. My most relevant lesson learned is that I must stay honest and realistic in regards to both my client and my own organisation.
So hopefully I will have the opportunity to speak to you in the future when you want to explore the benefits of an MSP for your company. I look forward to having a conversation so we can challenge you and you can challenge us. Don't expect us to promise you the world but we will definitely sell you the truth!
In the meantime, please feel free to download our report to learn more about MSP.
---
AUTHOR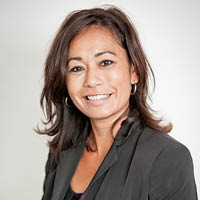 Debby Van Rhoon
Sales Director, Hays Talent Solutions
Debby joined Hays Talent Solutions in January 2018 and she is responsible for the growth of our business in EMEA, advising prospects in making informed choices when looking for a workforce programme. Her broad experience enables her to propose thriving solutions for many industries across the region.

With over 20 years of experience in the staffing and recruiting industry, a degree in business strategy and change management and a Contingent Workforce Professional (CCWP) certification released by Staffing Industry Analyst, Debby is well placed to field any questions you may have about implementing workforce management solutions.

Within Hays, Debby specialises in EMEA focused multi-country solutions and she supports and advises procurement and HR professionals across Europe in developing and implementing the best workforce management solutions that provide them with a competitive advantage and access to the best talent.