BLOG

null
Pandemic proofing supplier partnerships
PANDEMIC PROOFING SUPPLIER PARTNERSHIPS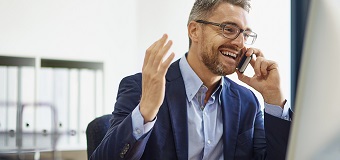 During my career I must have heard, said, written or read the words "supplier partnership" literally hundreds of times. Both operationally and strategically I have also created them, assessed them, improved them and at times, yes, I have even eliminated them.
However, in my mind these two words have now taken on a whole new depth of meaning during the COVID-19 crisis.
All over the world organisations are finding out how strong their "supplier partnerships" really are. Clients are realising how much they depend, or perhaps over-depend, on certain suppliers. Suppliers are discovering how well the concept of mutuality is playing out for them during a time of emergency.
COVID-19 a new era for procurement and the C-Suite
We are all living in uncharted territory and who knows how things will evolve medically, socially and culturally during the coming months. However, I am absolutely convinced that in this (hopefully) once in a lifetime pandemic moment the procurement profession now has the chance to really demonstrate its business value.
As the world's supply chains struggle to respond to the enormous weight of expectation placed upon them – procurement professionals have the chance to take hold of the global business steering wheel and effect all the tools and strategies that have been in gestation for so many years.
This really could end up being the dawn of a new era when the need for a strong procurement function becomes indisputably established in the C-suite playbook.
Building resilience not just cutting costs
BUT – if procurement professionals are going to successfully grab this opportunity then we will not only need to face up to the challenge of relieving over-stressed supply chains. We will also need to reject the expectation, that the sole purpose of procurement during this time should be to lead an all-out cost savings crusade.
Fundamentally, our purpose during this time MUST be to underpin the ongoing viability of the enterprise that we work for. This will require ambition, tenacity, assertiveness and a huge amount of commercial creativity.
So, I do think this is going to be a defining moment for our profession. I hope that now the call has come we can collectively knock the ball out of the park. However, I do also expect that some of our previous practices, albeit so often driven by short term financial demands, could prove to be quite large obstacles to bypass.
Procurement obstacles to overcome
Here are four big obstacles that I can think of:
1. The degree to which we have been investing in genuine Supplier Relationship Management activity
SRM is an intrinsic part of the strategic sourcing toolkit but not every initiative delivers the benefits that buying organisations envisage. Let's be honest this is often because many SRM programmes can be merely elegantly (and occasionally not so elegantly!) disguised negotiation events.
How many of your current or most recently completed SRM activities have delivered notable value for both your organisation AND your suppliers? Would you characterise your present approach to SRM as being enabling or controlling?
2. The degree to which our key suppliers may be trapped inside a commercial straightjacket
When I have led or consulted with procurement teams over the years this is often the area that has felt most counter-intuitive. If your role is to create a level playing field and use competitive levers to get the best deal for your internal stakeholders then it is easy to think things like "but it was the suppliers choice to respond to the RFP like that"; or "if they didn't think it would make money they wouldn't have offered to do it for that price"; or "if they want to retain the business they will just have to accept what we are prepared to pay them". But the flip side of achieving a great deal is that procurement professionals should be aware of what it took the supplier to agree to it. For example, suppliers may have ended up absorbing a lot more upfront sales or implementation costs than their business could comfortably afford; or any spend/volume projections that were fundamental to their leadership team agreeing to offer you that 'special' price means that the payback period on the contract is more elongated. If these spend/volume projections do not come through it could be potentially devastating to their overall financial health.
3. The degree to which we have been personally encouraging and sponsoring co-creation with our key suppliers
Supply arrangements work most effectively when the associated ordering and delivery processes are seamless and organisationally 'inter-locked'. There is no rocket science behind that statement, but I have often been surprised by the apparent reluctance on the part of our profession to take the lead on process innovation.
I recognise there are only 24 hours in a day and for many this may be written on the 'like to do' rather than 'must do' list' but I do wonder if the opportunities to exploit two-way synergies would become more apparent if procurement training was more balanced between commercial tools and tactics and effective change management techniques such as Lean Six Sigma.
In my experience a lot of potential business benefit gets left on the table because the supplier is forced to adapt to the ways (and vagaries) of their client organisation, no matter how much these ways may negatively impact end to end efficiency and affect whole life cost.
4. The degree of transparency we have injected into our sourcing and selection processes
I spent several years helping service providers to put their best foot forward when submitting bids and tenders. As a procurement professional one of my most enlightening experiences during this time used to be participating in their bid strategy sessions, which are usually held once the RFP request has been issued by the buying organisation.
During these sessions they would usually seek to answer three fundamental questions. "How well do we understand the customer requirement and their current situation?"; "What will be the 'win-themes' i.e. their key selection criteria"; and "What is our history with the customers key decision makers". Very often the answer to the first question was "not nearly enough", the second question was "not clearly specified" and the third would depend on the context in which they had been included on the bidders list.
Service providers always face an important judgement call before deciding whether, and how, to respond to a bid request. A lot of the time they must base this decision on incomplete information and sometimes even a degree of telepathy. The impact of this is that whilst shaping and building their proposal they could be missing some critical insights when judging their ability to deliver effectively.
In the worst-case scenarios service providers may only find out the 'truth' of their delivery challenges once they have won the contract and started the work. This situation can only rebound negatively on the buying organisation because the supplier will then be forced to reconfigure their cost, pricing and timeline assumptions.
This pandemic period could prove to be catastrophic to suppliers who are already struggling with unforeseen delivery or cost challenges, especially if their customers now do a hand brake turn on their original requirements.
Safeguarding your supply chain
These four obstacles share one thing in common and that is the word CONDITIONING. Very simply, in every interaction we have with our suppliers we will be conditioning them to deliver and respond to our organisations in a certain way. Now that our supply chains are being so heavily stress-tested, the way we have historically conditioned our suppliers will have a huge impact on their ability to course correct and possibly even survive.
As an MSP provider our clients expect us to maintain continuity of supply on their behalf
These issues are front of mind for me personally because at Hays Talent Solutions I am responsible for our global approach to supplier enablement. As a matter of urgency, we are currently trying to identify if/where our clients may have weak links in their talent supply chain and how we can help to mitigate them. Most importantly how any mitigating actions can be delivered collaboratively with our supplier partners so that we can ride out this storm together.
By acting intentionally today and over the next several months, companies and their suppliers, will not only emerge from this crisis better prepared for the next one, but better equipped to drive us all forward to the next normal.
Listen to our latest podcast
In our first episode we're joined by David Swift, Global Head of Services Procurement at Novartis to discuss why empowering your staffing suppliers is necessary to deliver value into your workforce programme. We also discuss the pandemic and how it has changed the world of work for suppliers and those that work with them.
Listen now
AUTHOR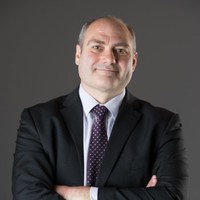 Paul Vincent
Global Head of Services Procurement, Hays Talent Solutions
Paul joined Hays Talent Solutions in May 2019 and is globally responsible for the definition, marketing and delivery of our Procurement, Statement of Work and Supplier Enablement related services.

He has been working on the supply side of the workforce solutions industry since 2015 and before that spent 6 years running his own consultancy practice helping a variety of different organisations to buy and sell business services more effectively. Prior to establishing Insight Sourcing Solutions, he spent 24 years working for BT Group plc where he held a series of senior level procurement, commercial and change management roles.
Paul is a member of the Chartered Institute of Procurement & Supply and Black Belt trained in Lean Six Sigma. During his career he has built up a large and relatively unusual blend of expertise in the areas of Procurement Excellence, Talent Management and Sales & Marketing Effectiveness. This accumulated know-how, underpinned by the practical insights gained from leading a variety of transformational change initiatives over the years, has proved to be hugely beneficial to the organisations he has worked with. Paul regularly contributes to industry publications and is a seasoned keynote speaker.