Content_GLO_HTS_BlogTitle
Asset Publisher
PRICE VS QUALITY: GETTING THE BALANCE RIGHT IN NON-PERMANENT STAFFING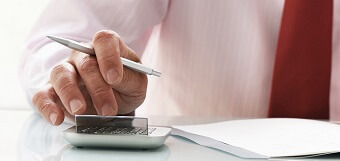 Hiring temporary staff can be a lengthy and stressful ordeal, which is often more costly than it needs to be. Many hiring managers don't recruit often and so aren't well versed in how to procure contingent talent. It's rarely a simple cost focused exercise. We recently ran a roundtable at the APAC Contingent Workforce Summit on how to get the price versus quality balance right, so here's what we have learnt during our years working as a Managed Service Provider...
Expensive doesn't mean better
When it comes to price, cheap is not necessarily an indicator of good value, but that doesn't mean the most expensive option is the best either. When considering contractor or temp rates it's true some may have reduced their rate because they're struggling to get hired. However, if someone comes to you with a set of skills at the top end of the market, but their skills are not appropriate for your business, then they do not represent good value for money either.
Before you consider someone's price, it's important to consider what you're looking for, what key skills you need, and what their value is to you. Everyone's values are different, and there is no point paying for skills you don't need. You need to consider what skills you are looking for, what are necessary, what are nice to have and what you really don't need, because this will determine how useful they are to your company.
The same can be said when considering a staffing provider and the rates they charge. In recent years it's not uncommon to see a race to the bottom from recruiters in terms of their charges. However, you have to ask yourself, how are they able to charge that rate and what am I not getting at that rate? Will they prioritise other company's jobs over mine because they'll pay more? That's not to say that someone cheaper won't work for you, and there aren't ways to manage costs and negotiate better rates, but typically if you pay a little more you will get a better service.
Setting the pricing
So how do you know if you're getting a good price and how do you know how much you should be paying? First, consider who is setting the pricing for your temporary staff, or rather how? One of the ways we help companies to better understand their costs, over and above identifying their spend, is advising on market rates. Before deciding what to pay, it is important to spend time conducting research and effective data analysis into job opportunities in the market, bill rates and salary in order to optimise your spending on talent acquisition.
If you don't have time to do this yourself, this is where your outsourced providers can step in and help you. They will measure market data, working with your staffing suppliers to benchmark rates and advise on what you should be paying. However, they will do this alongside key metrics to assess things such as time and quality to give you the full picture. This will provide key details and context of where and how areas have been improved to streamline costs. After all strategic procurement is not only about reducing spend in terms of how much you pay suppliers.
Moving procurement beyond spend
Along with considering the wider market rate there are other contingent labour procurement price levers to consider, such as:
Fill rate – the rate at which suppliers typically fill jobs
Time to fill – the time it takes to fill positions
Worker tenure – how long will the temporary worker be with the company
Payment terms – the allowed period to pay
Client brand status – what your reputation is like and whether you are a known brand that could help them attract and build their talent pool

In addition, you may want to look for internal process efficiencies. Getting ahead of the game in the world of talent can be as simple as acting fast, so you can secure the best talent before someone else. So if you can cut your own processes, decision making timeframes and therefore overall time to hire, you may find not only can you reduce the costs in terms of time but also improve the quality of hire you can secure.
Determining quality
One of the key questions is 'what is quality', how do you measure it and what is it worth to you? It's important to measure quality, for example what would constitute a better quality contractor? Consider what difference they could make and in what time frame? What additional skills can they bring? How many people have those skills, and how easy are they to find? This is another area where your staffing provider or outsourced provider can help.
Additionally, another quality consideration to make is whether the new staff member is a good cultural fit. This is important because it will determine a candidate's success rate in the company and could prove costly in the long-term. Explore the kinds of characteristics people who do well in your company exhibit. The person recruiting on behalf of your company also needs to understand how your company works on an intrinsic level to understand whether a candidate is the right person. This is something recruiters will work hard to achieve, spending time getting to know every brand they're working with. Measuring how many contractors they place with you against how many they send you, how many of those workers stay for the full-term of the contract, how many you would hire again and how satisfied were hiring managers, will all help you to get a view on quality of your staffing suppliers.
During our Contingent Workforce Summit roundtables we found many organisations do not currently survey their hiring managers about the performance of their recruitment suppliers or contractors. This vital missing link could be key to identifying quick wins both in terms of singling out contractors who could quickly and easily be reengaged for future projects and for managing staffing suppliers. This needs to be more than informal, adhoc feedback, but it doesn't need to be extensive or a huge project. Simple questionnaires, tracked and recorded for future access is all it takes.
Putting it all together
Recruiting temporary staff isn't just a balance between price and quality, but time too. We've all heard the old adage, 'good, fast, cheap: you can pick two'. But to get the right balance for you means some work upfront understanding what the benchmarks are and where you'd like to get to. Only once you understand the full picture can you make a call on what is more important and when you can afford to compromise on quality for a faster response or cheaper option. But, remember, you don't always need the best, and the best isn't always the most expensive. By being clear on what you can and will comprise on may help you uncover additional ways to save or new ways to get the quality you need by removing some of the nice to haves.
AUTHOR
Richard Barnett
Client Solutions Director, Australia and New Zealand
Richard has over 20 years' experience in leadership roles in the Australian recruitment and HR services sector. He has particularly strong experience in the IT recruitment sector, gained over a 15 year period as General Manager for one of the country's largest IT agencies. Outside work, he has been on the Board of the 'Australian Network on Disability' since 2008, helping guide the country's leading body for the development of employment opportunities for people with disability.