BLOG

null
Staffing procurement resolutions you can actually stick to
STAFFING PROCUREMENT RESOLUTIONS YOU CAN ACTUALLY STICK TO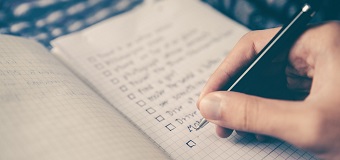 With a broken leg taking me off the roads for much of 2017, my 2018 New Year's resolution, cycle more, should be easy to keep. I know the realities of making this happen, like many of the ideas in the plethora of 'top trends to watch for in 2018' articles that appear this time of year, aren't as straight-forward. So to kick off the new year I bring you the staffing procurement changes you can realistically implement in 2018.
1. Profile and prioritise your stakeholders to improve engagement
Procurement can't work in a silo and nowhere is this more true than in the staffing category. To bring functions on board with your processes a simple stakeholder mapping exercise, where you brainstorm who your stakeholders are and their level of power and interest can really make a difference.
Profiling and prioritising stakeholders and their requirements can help you identify and plan for right level of engagement and communication – for example, who needs an occasional meeting over coffee and who needs a formal monthly catch up to discuss their resourcing and staffing needs.
But if you really want to shift the dial you'll need to demonstrate expertise, so ensure in preparation you're aware of the trends impacting staffing in their market, as well as the performance of their key suppliers. By showing how your staffing procurement activity aligns to their business objectives, and that you've considered the specifics of their market you can more easily move to a win/win partnership with your internal stakeholders.
2. Considering raising your rate cards for savings
Now this one may sound madness, how can increasing rates reduce costs? As we see large demand and low supply for talent forcing below market pricing may exacerbate programme avoidance, increase misuse of SOW and discourage suppliers. By reviewing market trends and data to align your rates to the market, and by giving trusted suppliers some flexibility to negotiate wages and rates as needed, you develop relationships which deliver real business benefits so there's no reason for uncompliant overspend.
3. Ask your suppliers how you could better take advantage of their expertise
Chances are the technology, suppliers and solutions providers you already have in place have capabilities you aren't using. Maybe you don't know about them because you didn't need them before, or maybe they have developed since you first put them in place. Either way be sure to get them in to discuss your programme and wider business objectives and challenges, where you are now and where you want to go. This openness will allow them the opportunity to talk to you about what else you could be taking advantage of. It may sound scary opening yourself up to being 'sold to' but you may find there are things you're already paying for.
4. Improve your access to talent by focusing on contingent worker satisfaction
It's not news to anyone that most companies are facing serious sourcing challenges for certain skill sets and this won't change in 2018. Whilst your company or programme might not be ready for investing in all the tech and tools to support direct sourcing/contingent RPO to better attract this talent, a virtually cost-free way to identify the right action you need to take is making contingent worker satisfaction an active key performance indicator.
We all know the old adage, you can't manage or improve what you don't measure. Simply by monitoring performance and satisfaction of contingent workers you will equip your organisation with the information required to improve retention and quality. This may also help the business case for when your business is ready to make the move towards building engaged talent pools with better targeted marketing.
5. If you make one investment, make it one that means better access and understanding of data
Whether you upskill your existing team or bring in external experts, investing in people, tools and systems that allow you to better understand and analyse the data associated with your staffing is a must.
The increasing digitisation of procurement processes means buyers have more data than ever to help them in negotiations. However, the use of data and analytics in reality is still massively underutilised in staffing, as businesses either don´t have access to relevant data sources or lack expertise when it comes to the actual data science and making sense of it all.
Understandably, many talent professionals are feeling overwhelmed due to the sheer volume of recruitment tools, technologies and data that are appearing on the market every day. We've all heard about AI screening and virtual reality tours, but without meaningful data, either to help build the tools in the first case or justify the investment, these tools will fail.
If you focus less on the data and technologies and more on understanding why they're being used and the context, for example, advanced analytics to better predict high performers or chatbots to provide an enhanced candidate experience in order to better engage talent, you'll have more chance of realising success.
Final note
As a minimum to make sure your approach to staffing procurement moves forward this year as usual it comes back to the basics, identify your objectives, set yourself a plan for how you'll achieve them, monitor your progress and review and update as needed. On that note I might even start myself a cycling schedule.
AUTHOR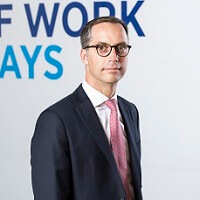 Matthew Dickason
Global Managing Director, Hays Talent Solutions
Matthew is the Global Managing Director for Hays Talent Solutions, having joined Hays in 2005. Previous roles held at Hays include Business Director in the UK and Chief Operating Officer for Asia Pacific. He is now responsible for leading the global business of Hays Talent Solutions and investing to ensure clients retain a competitive advantage in talent acquisition from the delivery of Hays MSP, RPO, technology and modular service solutions. For more information about Hays Talent Solutions, visit our website.

Prior to joining Hays, Matthew worked within Engineering, Research, Operations and Commercial areas at Johnson Matthey and Corning Inc. He has formal qualifications in Organisational Psychology and Industrial Engineering.