BLOG

null
Strategic questions to ask if you are considering self-managing your MSP
STRATEGIC QUESTIONS TO ASK IF YOU ARE CONSIDERING SELF-MANAGING YOUR MSP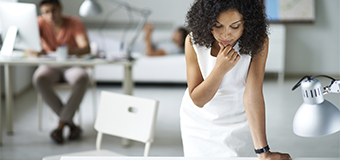 Implementing and then managing an effective contingent workforce management program is deceptively difficult. We occasionally come across organizations who believe there are immediate short-term gains available through self-management, without any understanding or appreciation of the long-term investment or challenges.
While it would be easy for us to share empirical industry proof points, like years of MSP service delivery experience across hundreds of global clients, some organizations are in such acute pain with their current service provider that they can't see the forest for the trees.
Expertise is often worth paying for. Much like a non-mechanic trying to fix an automobile or a non-electrician attempting to fix an electrical problem, these organizations are tempted to try it themselves – completely neglecting the value of knowledge and experience that a world class MSP service provider can bring when it comes to the complicated topic of workforce management.
While self-management of a contingent workforce program can work, many organizations underestimate the breadth and depth of knowledge it takes to be successful. If your organization is considering it, the rest of this article will explore some of the strategic questions you should be asking.
Start With the 5 Strategic Outsourcing Questions
Before we dive into some of the risks and strategic questions around self-managing your contingent workforce program versus outsourcing to a third-party MSP service provider, let's revisit the simple strategic outsourcing questions we shared in an earlier article.
As you think about your current contingent workforce program, ask the following high-level strategic outsourcing questions: (Simply answer "Yes" or "No" to each.)
1. Is this function core to what we do as a business? Are we experts at delivering it?
2. Do we know how to find, manage, and retain the talent it requires to operate?
3. Are we willing and able to climb the learning curve? Do we know: Who will help us? How we will stay up to date? What technology we will need to be successful?
4. Does managing this function fit within our organization structure? Who will "own" it?
5. Can we justify taking on the additional fixed overhead cost?
If you answered "Yes" to each of the five questions above, then your contingent workforce program may very well be a candidate for self-management, and the rest of this article will be relevant to you as we explore risks and some strategic questions to validate if self-managing your program is a viable option.
If you answered "No" to all five questions, then it is very clear that your contingent workforce management program is a function that should be outsourced to an expert third party solution provider.
A mix of "Yes" and "No" puts you on the fence, and you should think about how good a fit it is for the talent and time you have available on your team. Could an outsourced specialist do it better and deliver more value? If you do it internally, is the potential benefit worth the cost?
The Most Common Risks When Considering Self-Management Your Contingent Workforce Program
To round out the conversation on self-managing your contingent workforce program, there are some potential risks to consider if you take on the role of being the MSP service provider with an internal team. The most common risks we've seen, and associated strategic questions to ask, include:
No Strategic Plan – Have you clearly defined your objectives for bringing this program in house? Is it cost savings? Risk mitigation? Is it to have control of the program? Is it just so you can say you run your MSP in-house? You need a plan and a strategy that includes something more than cost savings and you need to communicate that to all your stakeholders. If you are just looking at this in a transactional fashion, then move to the next bullet.
Lack of Governance – A successful contingent workforce program requires a clear charter and strong governance. Clearly defined rules, policies, processes, and responsibilities will go a long way towards ensuring a successful program. Do you have resources with enough contingent workforce management experience to draft your program governance? It also takes strong internal support to implement and gain user adoption. Will your senior leadership team support your internal program? Another consideration is what department will "own" and manage the contingent program? This is most often either Procurement or HR.
Program Inexperience – Internal program teams rarely have any actual experience in running a contingent workforce program. These teams are often assembled from interested (or assigned!) team members pulled from their human resources, procurement, or talent acquisition roles. Some questions to consider: Is contingent workforce management a core competency of your team, and/or organization? Do you have the time and resources needed to drive continuous improvement and world-class best practices throughout your talent acquisition function? Are you committed to ongoing career progression and training for your contingent workforce team? The internal team will need expertise in supplier selection and management, contingent contract management, legal and regulatory compliance for contingent workers, and strong knowledge of how to operate a program and leverage the flood of data generated in order to arrive at actionable insights that improve the program. In addition, as referenced above in the Governance section, you will need to define standardized processes for acquisition of contingent labor, the capability to identify and address supplier performance issues, and clear, enforceable policies for contingent resources.
No VMS Technology Expertise – By far the most common way to manage a contingent workforce management program is to deploy a vendor management system (VMS), this specialized technology offers a full cycle (often referred to as "req-to-check") set of features and functionality. Hiring managers often don't have any experience or time to utilize this technology. The internal team must gain the systems administration knowledge, enabling them to configure the tool, adjust privileges, provide training, administer users and produce ad hoc data. Do you have a VMS already, or the experience to select the best one for your unique use case? Will your IT support this? Who will be involved with understanding, influencing, and ultimately embracing the product roadmap so that your organization realizes all the benefits of this powerful technology to drive the best talent outcomes? Do you have the knowledge to oversee the implementation and influence the configuration? Assuming you use or will be using a VMS tool, who will provide first-level help desk support? Who will be responsible for the training and writing user guides?
Lack of Best Practices & Bench-marking – Inexperience in delivering MSP services can result in inefficient or inconsistent processes and procedures. Without the depth and breadth of knowledge that a global MSP provider has gained across many clients, and the resulting best practices, an internal team must learn as they go, often making painful mistakes along the way. How will you gain access to industry best practices? How will you ensure that your program remains competitive? Where will your bench-marking data come from? How will you know you are paying the best rates? Who will be responsible for improving the program and ensuring that you embrace new industry innovations?
Under-Funding – It is not uncommon to hear from program sponsors of new internal organizations who neglected to fully account for the added costs of team and infrastructure required to support the program. The new cost center must be staffed with employees, who need to be recruited, trained, and equipped. In addition, 3rd party consultants are often engaged to provided needed best practices and industry insight. These added costs often erase any planned cost savings from self-managing. Is your organization comfortable with adding a new cost center? Have you modeled it accurately?
Lack of Risk management – Most experienced professionals have a working knowledge of employment law as it relates to regular employees. Because the contingent workforce has traditionally been provided and managed by third parties it is much less common to find a strong working knowledge of labor law as it relates to non-employees. There are many risks around contingent labor, without strong compliance and risk mitigation controls, and solid legal support, this can create a program environment with an increased risk of worker mis-classification and co-employment exposure. Does your HR team have the necessary expertise to compliantly engage contingent workers? Will they have support from your internal or external employment law counsel?
No Staffing Supply Chain Management Experience – Remember that people aren't parts! Just because an organization has a strong procurement function with experience in buying traditional goods and services doesn't mean they have any competence in the complex human capital supply chain. We often see organizations misjudge the challenges of managing staffing suppliers including: poor supplier communications, lack of supplier market sourcing and competition, insufficient market research and bench-marking, no supplier mentoring or development, failure to keep abreast of industry best practices. Who will build and manage the staffing supplier network, including compliance, performance management, coaching, etc. Who will monitor the market and handle rate benchmarking? You also can't neglect internal compliance to make sure your hiring managers are working within program guidelines, and not going around the program to get talent.
Talent Considerations – As mentioned earlier, one of the "hidden" costs of self-managing a contingent workforce program is the dedicated team and infrastructure required to operate it. You want to employ professionals with expertise in this industry. You also need a program lead who has successfully implemented and managed a program before. A related challenge that we often see is the lack of career mobility for the team operating the program. Unlike a global MSP service provider that has many programs and a consolidated back office to support, a single program offers no opportunity to move up the ladder or take on more responsibility. People often leave as a result. This turnover, with the resulting loss of experience and relationships, can be very costly for a self-managed program. Do you have enough budget to create a robust internal function? Can you offer career progression and mobility beyond the contingent program?
Conclusion: Should You Outsource Your Contingent Workforce Program Management?
Organizations consider self-management of their contingent workforce program for many reasons. Whether you have a legacy MSP service provider that you're unhappy with, or your program has reached a scale where you're questioning the value of an MSP, it is not uncommon for procurement or HR/TA leaders to contemplate going it alone.
In the final analysis, this is a complex decision and there is no "correct" answer – there is just the answer that is best for your unique situation and objectives. Some organizations have the right expertise and resources to go it alone. Others don't have the expertise and experience, and place great value on partnering with an expert who's done it many times and seen many variations.
Hopefully this article, and the prior two, have given you some useful insights on the pros and cons of self-managing your contingent workforce program, and provided a strategic framework for you to make the best decision for your organization.
Regardless of the direction you choose, either self-managing or outsourcing, we encourage you to embrace the fundamental concepts of a Talent Forward approach. The primary objective of your contingent workforce program should be to ensure hiring managers get access to the best talent, in the right time and place, for a fair price – regardless of source, or worker classification.
NOTE: This article is part of an ongoing series exploring key elements of the Talent Forward MSP strategy, along with key insights and best practices from the workforce management experts at Hays Talent Solutions.
AUTHOR
Kimball Norup
SVP, Head of growth at Hays Talent Solutions
With nearly two decades of experience in the human capital management industry. Kimball has experience in structural engineering, publishing entrepreneur, and running a successful strategy consulting firm. He earned a Bachelor of Science degree in Civil Engineering from California Polytechnic State University, San Luis Obispo and an MBA with honours from the University of California, Davis.

Now his expertise is used working cross-functionally with the Hays Talent Solutions global leadership team to build the strategic plan for the expansion of Hays Talent Solutions in the Americas region. Focusing on business growth and client acquisition, activation, retention, and upsell across the region.