Content_GLO_HTS_BlogTitle
null
The Extended Supply Chain: Enhancing your MSP service with new sources of talent
THE EXTENDED SUPPLY CHAIN: ENHANCING YOUR MSP SERVICE WITH NEW SOURCES OF TALENT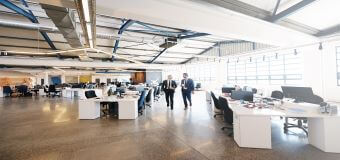 We've previously introduced the innovative Talent Forward strategy, which is Hays Talent Solutions approach to providing MSP services that deliver the best talent, at the right time and place, for a fair cost – regardless of source or worker classification. While most contingent workforce programs will gain tremendous benefit from this more enlightened approach to working with their traditional talent supplier partners, we must also acknowledge that in today's dynamic talent marketplace not all workers are provided by temporary staffing agencies.
This article explores the concept of incorporating an Extended Supply Chain into your MSP service. This is the second building block of a Talent Forward MSP program – a powerful new talent acquisition strategy, enabling companies to dramatically increase their access to the best talent.
The Challenge – Traditional Staffing Agencies Can No Longer Provide All Non-Employee Labor
The vast majority of contingent workforce managed service programs (MSP) are focused exclusively on managing and optimizing temporary staffing agencies. For some client use cases, this is all that is needed, and the program will continue to deliver temporary workers within negotiated expectations.
However, in the new era of talent scarcity, this approach is often proving to be inadequate in meeting the talent demands of the business. Progressive companies are beginning to recognize they need to supplement their temporary staffing agencies with additional sources of talent. And, they want to do that under the management of their MSP service provider in order to leverage the governance structure of their workforce program. We call this concept extending the supply chain.
Fortunately, in the new world of work there are many alternative talent suppliers. In fact, most companies discover that they're already using many of them throughout the organization, just not in a strategic, managed, or coordinated way.
When consulting with clients to develop a holistic talent strategy, we deploy a formal discovery process to better understand their workforce needs and gaps. This often reveals that workers are being sourced across the organization from many different channels beyond internal recruiters and traditional staffing agencies.
This talent comes in many different forms: Independent contractors, consultants, SOW workers, staff augmentation, outsourced project services, subcontractors, and freelancers are all common. While they are all doing vital work for the company, they are not always from the best source, nor engaged appropriately.
It is very common to find misclassified independent contractors, and inappropriately sub-contracted workers. It is also common to find similar workers doing the same type of work for the company, yet they have been sourced from different channels at wildly different rates. This unmanaged spend results in higher costs, greater risk exposure, and often sub-optimal outcomes. It also doesn't provide company HR and procurement leadership with a holistic view of their workforce, which is vital for strategic workforce planning.
Our Vision – The Best Worker, from the Most Appropriate Source
We recognize that our business clients need to get vital work done. To do this, they need access to talent. As trusted program partners our vision is make sure they get the best workers, at the right time and place, for a fair cost – regardless of worker classification or source.
We call this our Talent Forward approach.
To make this vision a reality, we take an agile and enabling approach to providing an MSP service, versus the traditional rigid and controlling one. In order to provide comprehensive oversight and management of the workforce, all talent suppliers should be part of an integrated managed program, where the work is appropriately vetted and a "best source" talent supplier decision is made for each new worker requisition.
In addition to delivering talent to managers and project sponsors, this approach to managing the extended talent supply chain provides many additional benefits to the organization:
It provides Human Resources with a singular view of the total workforce,
Talent Acquisition with a powerful toolset to attract new talent to the organization,
Procurement with the visibility and cost control they want,
Legal with risk mitigation, and
Finance with confidence that a significant cost category is being managed appropriately.

When executed properly, an extended talent supply chain strategy builds a client-of-choice reputation in the marketplace, helping our clients to attract and retain the best workers from the most appropriate talent suppliers.
NOTE: This article is part of a series which will explore key elements of the Talent Forward MSP strategy, along with key insights and best practices from the workforce management experts at Hays Talent Solutions.
AUTHOR
Kimball Norup
SVP, Head of growth at Hays Talent Solutions- Americas
With nearly two decades of experience in the human capital management industry. Kimball has experience in structural engineering, publishing entrepreneur, and running a successful strategy consulting firm. He earned a Bachelor of Science degree in Civil Engineering from California Polytechnic State University, San Luis Obispo and an MBA with honours from the University of California, Davis.

Now his expertise is used working cross-functionally with the Hays Talent Solutions global leadership team to build the strategic plan for the expansion of Hays Talent Solutions in the Americas region. Focusing on business growth and client acquisition, activation, retention, and upsell across the region.