null
To futureproof your tech talent you need the right insight and a new strategy
TO FUTUREPROOF YOUR TECH TALENT YOU NEED THE RIGHT INSIGHT AND A NEW STRATEGY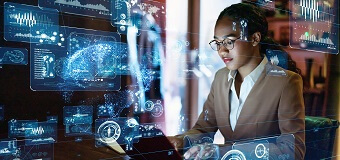 Demand for technology talent has evolved rapidly since the start of the pandemic. What do we risk losing if we do not adjust the way we attract and hire talent? How can we overcome these challenges and prepare for the future?
Covid-19 had minimal impact on the tech sector in The Netherlands. At least, that is what many people think. But has this sector really absorbed the first economic blows? And what are the direct consequences of the crisis for the tech labour market?
Four out of ten companies are experiencing stagnating growth
Although the number of tech professionals in The Netherlands has increased over the last two years, four out of ten companies are unable to expand due to a shortage of tech employees. Given the pandemic has accelerated the digital transformation of most business, this is not only important for tech companies. As such, tech roles have become even more integral to ensuring organisations are able to adapt in an agile and effective way throughout each stage of the crisis.
The world is struggling to keep up with the pace of change
The skills and needs in the tech sector are evolving so rapidly, even schools are struggling to keep up. The tech professionals of the future are learning skills at school that will no longer be relevant by the time they reach the workplace. Multinationals in The Netherlands are searching outside their usual talent pools and they are having to become much more flexible in the geographies they are willing to hire from to gain access to the talent they need.
Growing skills mismatch between supply and demand
In addition to the shortage of skills in the labour market, there is growing demand for these skills too. Tech, construction, and engineering are the areas in which this gap is the largest. Nowadays, work is no longer just about execution, but about continuous adaptation, improvement, and acceleration to keep up with technological developments and increasing customer expectations. When vacancies are difficult to fill, employers act differently. To avoid wasting valuable time on tech problems, companies turn one of three ways; upskilling current staff with a digital skills course, relying on the helpdesk or accept that they must pay more for an external supplier.
Continuous learning – a shift in approach or mindset?
Many organisations are investing in early careers recruitment to source prospective digital talent straight out of university but they are perhaps overlooking the vast number of professionals who are willing and able to make a career shift into tech. This is happening across both public and private sector and leading to companies themselves investing in retraining courses and setting up internal training programmes.
Even though The Netherlands scores well on lifelong learning compared to most other European countries, we still do not use all the money available for lifelong learning and investment in the industries we need the most. Most workers take part in lifelong learning to perform better in their current jobs. Only a few take part in education or training with their future job in mind. We need to shift from incidental learning to continuous learning, including training on the job, feedback, and access to digital learning tools.
Gain insight to futureproof your tech talent
We feel that employees, employers, and the government all need to step up and take responsibility for a futureproofed tech labour market to ensure sustained economic growth. To ensure your tech talent strategy is equipped with insight it needs to find, attract, hire, and retain the talent you need now and, in the future, we have produced our Tech Talent Insights report. The report provides market insight into digital and tech skills availability, cost, market strength and weaknesses, the competitor landscape and expert guidance on how to differentiate yourself to attract the niche digital skills that will enable your digital strategies. We hope that you gain the necessary insights from this report and we look forward to discussing them with you.
To download the full report click here.
AUTHOR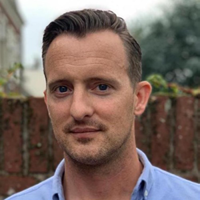 Florian Hofstee
Regional Manager Hays Netherlands
Florian has worked for 14 years within the recruitment business, where he started as a trainee recruitment consultant, but he fully specialised in IT. In 2020 he joined Hays Amsterdam as Regional Manager for IT, Finance, Life Sciences and Engineering.