Content_GLO_HTS_BlogTitle
Asset Publisher
LESSONS LEARNT IN 2018 AND WHAT'S EXPECTED IN 2019 FOR PROCUREMENT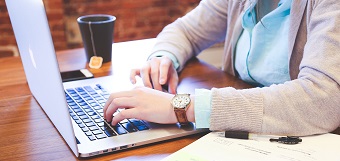 12th December 2018
The year has almost come to an end and it's this time where we often look back on what challenges we have faced, the successes we have booked and celebrated, the battles we lost and what we've learned from all of this. But It is also the time to look ahead and focus on a new horizon and the future that lies ahead of us. Here are some of the lessons I've learnt about procurement in 2018:
There's not that much difference between direct and indirect (services) procurement
Looking back at the past year, I've learned a lot. During my travels through Europe I've met and spoken with a lot of peers within procurement, as well as people within a HR role or responsible for the contingent workforce spend within their company.
What did I actually learn from these travels and meetings? Most of the procurement professionals are convinced that there is a huge difference between indirect (services) and direct procurement. Your first reaction might be; "yes that's obvious", since direct and indirect procurement require a totally different approach.
But I'd like to challenge that. Is there really such a big difference between these two? For both types of procurement it is essential that there is a cost conscious, purchasing or spend culture in place. Is it defined how a company spends its money and what processes and procedures to follow when acquiring goods and services?
The battles I've lost, were mainly about the total spend on contingent workforce, not being able to convince my peers that time and materials (T&M) based contracts are becoming outdated and they need to change to output- and outcome based contracts. Although the people I spoke with understood the benefits and the need to change these contracts, there was often a restriction on time, budget, knowledge or resources availability. Losing a battle doesn't mean losing the war; I'll keep drumming on this topic and create awareness of the need for change.
Back in the day
A bit of history on purchasing culture. Purchasing Culture became a topic of conversation during the 1980s. Government department spend started to escalate out of control. Company's who had government contracts started over charging for very basic goods. For example, a company who had a U.S defense contract charged the U.S Government $638 for a toilet seat! This was a common issue with governmental organisations and were repeatedly overcharged for goods and services.
At this point not only governments started to implement procurement functions, but also company's started to take a closer look at their services spend. Company's became more aware that this particular area of procurement had been neglected for decades. They started looking for expertise, experience and tools and found there was a lack of resources in all these areas. Procurement professionals had to step up and become more a subject matter expert rather than a generalist and the lack of available tools meant these needed to be developed too.
Where does the money go?
Fast forward a couple of decades and you can see services procurement has dramatically evolved. There are now all sorts of tools and methods that have been developed. Procurement people are trained and have become subject matter experts in different categories.
A growing number of company's are working to increase awareness of cost consciousness, a purchase or spend culture. CEO's, CFO's or CPO's want to know how a company's money is spent, how they can optimise processes, get spend visibility and can start to manage the spend as well as establish cost savings.
There's no such thing as free money!
So how do you get a grip on your services procurement? It would be too easy to say; just get the right people, tools, policies, processes and procedures in place and it will all fall into place. There's no such thing as free money. On the contrary, it will be a challenging but exciting journey.
First of all; you need to get everyone in the organisation looking in the same direction and communicate clear goals and you need influencers and decision makers who will champion these changes. Implement the right tool(s) that not only support your current needs to monitor and manage your spend, but to also future proof, since your organisation will most likely change in the years to come.
Next; develop and roll out policies and procedures. People need to be aligned, educated and trained. Same goes for your suppliers; make sure they understand the changes you are going through. Especially when they might need to change their way of working with you. If you don't have the in-house knowledge you might want to consider to outsource some of these activities to a knowledgeable and trusted company that can provide you with the expert knowledge that you require.
2019: the year of procurement!?
In the next year – and many years to come, companies and procurement organisations will change the way they work even so more. The use of new technologies such as AI, robotics and block chain will drive changes and push procurement to reconsider its role within the company. Procurement will become increasingly important and needs to seize the opportunity to become a true knowledgeable business partner. Cost savings will not be the only driver anymore, since companies will convert their approach more towards output and outcome based contracts rather than just time and materials (T&M) contracts.
Having said all this, these are exciting yet challenging times within procurement. We are definitely moving forward in the development of our field of expertise. Let's show the business what value add procurement can bring to the table. Did you know that sales needs to sell USD 3, to have the same impact on bottom line as USD 1, savings by procurement?
Furthermore I want to wish you all happy holidays, spending time with your family and loved ones in good spirit.
Wishing you a prosperous 2019.
AUTHOR
Eric Mesrits
Global Head of Services Procurement, Hays Talent Solutions
Drawing on more than 30 years' experience in sourcing and procurement leadership, Eric has all the trophies and battle scars of driving strategic procurement change, and will gladly discuss his learns with you.
Quoted as saying he stopped 'buying' in the 80's Eric's view of procurement is firmly vested in the importance of strategic relationship development, both internally and externally. When he's not immersed in connecting stakeholders for services procurement solutions development Eric is a busy entrepreneur, educating the world's top chefs as a certified olive oil sommelier.