Content_GLO_HTS_BlogTitle
Asset Publisher
WHY MEASUREMENT IS A CRUCIAL PART OF T-SYSTEMS HIRING STRATEGY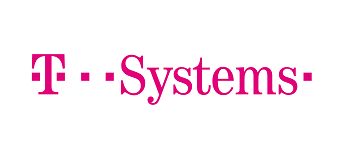 "You want to have good data that is easily accessible"
IT services company T-Systems is constantly trying to improve the effectiveness of its recruitment, which is why measurement is a crucial component of its hiring strategy.
"We're in a very competitive market for talent at the moment," says Sarah Sandbrook, from T-Systems. "So we want to look at all the different aspects of the end-to-end process to see where we can improve."
T-Systems measures the effectiveness of every stage of the hiring process, from how long it takes for a job to be authorised internally through to how long people remain in the organisation after they have joined. It looks at the interval of time that passes between a job being authorised and the shortlisting of candidates, time to hire, cost per hire, how many shortlisted candidates are invited to interview, how many progress from first to second interview, and how many job offers are accepted.
Since 2012, T-Systems has used an outsourcing provider to manage its hiring and it has access to the online applicant tracking system, TalentLink, as part of its contract with the provider. Sandbrook appreciates the valuable monthly reports that she gets from the system, saying: "If you don't have visibility, you don't know where to focus your effort."
When organisations are implementing a measurement system, Sandbrook says that it is important that they focus on the metrics that matter "because you can end up measuring things for the sake of it if you're not careful".
She adds that it is wise to automate and integrate as much as possible – for example, by ensuring that a tracking system comes with a reporting tool. "The danger with metrics is that it can become a cottage industry," she warns. "That's not what you want. You want to have good data that is easily accessible."
AUTHOR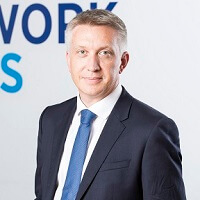 Jon Mannall
EMEA Managing Director and Global Head of Sales, Solutions and Innovation, Hays Talent Solutions
Jonathan is the EMEA Managing Director and Global Head of Sales, Solution and Innovation for Hays Talent Solutions, having joined Hays in 2011. Previous roles held at Hays included Client Director, Service Delivery Director and Head of Sales for the UK. He is now responsible for leading the approach to engaging and securing new clients and to ensuring that the products and services offered by Hays Talent Solutions continue to meet the changing needs of our global, regional and local customers. For more information about Hays Talent Solutions, visit our website.

Prior to joining Hays, and after completing his Masters in Philosophy and Management, Jon worked in the RPO and MSP sector for 10 years with a range of Financial Services, Public Sector, IT & Telecommunications, and Insurance clients in Sales and Operations Director roles.