Content_GLO_HTS_BlogTitle
Asset Publisher
WORKFORCE PLANNING IN THREE STEPS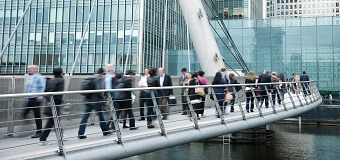 Depending on your year end, April likely sees you either putting the new financial year plans in action or planning for new initiatives for the next one. In line with your financial year, Q1 is often a period where the annual planning/forecasting cycle starts or the detailed planning begins.
Strategic Workforce planning has gone from strength to strength over the past three years, being elevated from a fringe topic that most found difficult to operationalise to a now essential tool in the HR toolkit, which supports access to the strategy and planning that takes place at an Executive Committee level. This is a trend we have seen reflected in our best practice state of resourcing survey.
A survey from financial giant KPMG supports this view, with strategic workforce planning playing a noteworthy role in over 80% of key challenges recognised by senior HR leaders.
We saw an interesting trend with the international expansion of our best practice resourcing survey in 2015 with a number of near short, low cost locations, favoured by Global Shared Services for large multi-nationals, scoring highest for prediction and planning capability amongst our respondents. Our subsequent interviews with some of these respondents highlighted that their organisations, and these locations in general, demonstrated higher levels of capability in strategic workforce planning than any other single country operations. This is due to the fact that investment in offshore shared services requires a much longer planning cycle than normal recruitment activities experienced within an individual country due to the wider transition planning that surround the success migration of business as usual operations offshore.
Note: Poland, Germany and the Netherlands were all highlighted as highly capable in our survey with countries including Brazil, France and the UK falling behind the international benchmark for capability.
Strategic Workforce Planning is a process that we see as increasingly relevant, especially with the changing nature of the workforce and the move to a more transient, contingent workforce over time, and with the increasingly challenging skills markets that we operate in around the world in time. As a result we train our Client Operations Directors to support and drive planning conversations with their customer so that our programmes are informed and can be as proactive as possible.
Ensuring a future focus on the skills requiring development internally and sourcing externally, in the locations they are required, maximises the likelihood of success for a resourcing programme and enables resourcing to provide advice and guidance around the pros and cons of each approach in a consultative manner rather than as a reactive supplier of services.
For those of you that are looking for inspiration and ideas to help you introduce workforce planning into your role, I hope that the following three simple steps will help you make a difference to stakeholders this financial year and beyond.
1) Be aware of the external factors impacting your organisation that will require support from resourcing. This could be due to regulatory change, economic disruption in the markets you operate within, changes in the political landscape or the introduction of challenger services in your key markets. Staying close to these factors will help you to pre-empt the need for change and work on potential scenarios for dealing with that change with your key stakeholders.
2) Focus on understanding how your organisation and the functions within it are being tasked to change during the course of the year. A focus on what will be different, now and over time, will help you to identify the skills gaps that will drive recruitment activity throughout the year. Asking some of the questions below will help you to establish the relative priorities for these requests but also help you get closer to the part of the business strategy, which each function is responsible for delivering.
What capability do you need to differentiate from current state? Why is the capability missing? Can it be developed? What impact is the gap having?
3) Finally when you need information on local, national, regional and global skills markets make sure you contact providers, such as us here at Hays Talent Solutions, to discuss the availability of key skills and to understand how our co-sourcing solutions can support your external hiring and help you succeed even in the most challenging skills markets.
AUTHOR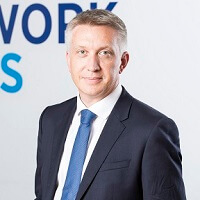 Jon Mannall
EMEA Managing Director and Global Head of Sales, Solutions and Innovation, Hays Talent Solutions
Jonathan is the EMEA Managing Director and Global Head of Sales, Solution and Innovation for Hays Talent Solutions, having joined Hays in 2011. Previous roles held at Hays included Client Director, Service Delivery Director and Head of Sales for the UK. He is now responsible for leading the approach to engaging and securing new clients and to ensuring that the products and services offered by Hays Talent Solutions continue to meet the changing needs of our global, regional and local customers. For more information about Hays Talent Solutions, visit our website.

Prior to joining Hays, and after completing his Masters in Philosophy and Management, Jon worked in the RPO and MSP sector for 10 years with a range of Financial Services, Public Sector, IT & Telecommunications, and Insurance clients in Sales and Operations Director roles.