null
Working from home - three takeaways for leaders
WORKING FROM HOME - THREE TAKEAWAYS FOR LEADERS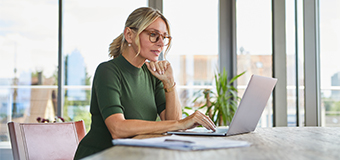 As companies start to strategize how to move forward in a changed work environment, it is easy to get overwhelmed with the options and what is best for your teams - whether that be returning to offices part time, maintaining a work-from-home initiative, starting staggered transitions, or even implementing a hybrid model. You may find some people will miss working from home, while others cannot wait to get back to the office.
On the condition that a safe, work-from-home environment can be maintained - what is the most mutually beneficial approach for both employees and employers? There are a few things to consider:
1. What is your "work?"
When asked why people enjoy or prefer working from home a common answer is, "I get more work done" or "there are less distractions." But when we asked what the downfalls of working from home are, the answer is predominantly "making myself available and approachable to those seeking help."
If you are a leader, whether through your role or your knowledge and expertise – coaching and supporting others should be a key part of your "work." You may get more "tasks" completed working from home, but if you are less accessible, is the organization getting the most from your expertise? And conversely, are you getting the most from your job?
This gap can be closed, at least with your direct team, through formal and informal virtual catch ups. However, a recent event showed me another gap. I had just finished a virtual session with my team when my phone rang. It was someone who was not a part of my direct team and someone I had not spoken to one-to-one before. They asked for my advice regarding a topic which in turn ensued a conversation. It was not the question that was unusual. What was unusual was that I realized it was the first time in several weeks I had been asked my advice one-to-one by someone who was not on my direct team or close circle.
I was (hopefully) able to share some useful hints, but it left me with the question - how many other times have questions gone unanswered or unasked because people did not know where to go, did not have the opportunity or the confidence to ask outside of an office setting?
If you are a leader try to ensure you make yourself available, and as importantly accessible and approachable to others. Even better, make proactive connections with those who could benefit from your knowledge.
2. Working from home is not good... or bad
Different roles and personality types thrive in different environments. What is a distraction to one person may provide energy to another.
Some people work best alone, others – like me – prefer being able to refine ideas in a group environment.
Sometimes what the person thinks they prefer may not bring the best out of them – a person who likes the "freedom" of flexible working may unconsciously miss out on the "structure" or interaction an office environment provides.
As a leader, you need to look at both the personality profile of your team and the roles or tasks they perform – remember personal preference is important, but mutual benefit is key when looking at the optimum environment for each individual.
3. Are you the leader you think you are?
Managing a team virtually presents challenges that not only reduce the frequency of interactions, but also potentially the value each party gains from those meetings.
The informal "water cooler" meet ups or passing in the corridor may disappear entirely. So how well have you replaced the support an office environment typically facilities?
In a recent survey by IBM Institute for Business Value:
80% of businesses believe the organization is supporting the physical and emotional heath of their employees
74% of businesses believe the organization is helping staff learn skills they need
But...
When employees were asked the same questions, their response was quite different:
Only 46% of workers believe their organization is doing enough to support their wellbeing

And 38% are getting the support to learn the skills they need.
This is quite a marked difference.
So, what can you do to close this gap? You must look at all facets of interaction frequency, content and communication channels, as well as additional support that may be beneficial.
In an office environment, a peer group can often provide a level of wellness-support though informal and social interaction, but this is missing in a remote environment and may have to be replaced by additional resources.
One example of this is how Hays offered its client and candidates wellness support during the pandemic through Hays Thrive – an online learning platform for employees and workers offering thousands of courses. As a response to the move to remote working, the platform was repurposed to offer a series of training courses to support those going through the transition and beyond. Organizations were able to access and offer their employees courses designed to support wellness while working from home free of charge.
Working from home, remote or hybrid is going to be a feature of both the immediate and medium term in some form, so we need to ensure our organizations, leaders, employees, and workers are best able to thrive in this environment.
AUTHOR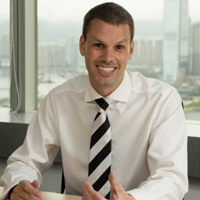 Robert Moffat
Senior Vice President – Global Head of Solutions and Americas Head of Sales, Solutions and Marketing, Hays Talent Solutions
With a 25 year track record of designing, implementing and managing talent services Robert has a wealth of knowledge on the challenges and opportunities facing employers in maintaining a competitive advantage in talent acquisition, engagement and retention.
As Global Head of Solutions Robert is part of the global leadership team responsible for innovation and product development and as Head of Sales, Solutions and Marketing for the Americas he is responsible for growth of the region. Having lived and worked for Hays in Europe, Asia Pacific and the Americas he is able to bring a diverse range of thought and experience to the new challenges in the world or work.
He has a passion for new ideas, markets and opportunities and has been instrumental in a number of Hays' recent global projects including the roll out of a Global Operating Method, Supplier Engagement Strategy, the evolution of our direct sourcing approach and a quick deploy RPO service for start-up and high growth companies.