BLOG

null
3 questions to ask when implementing a new MSP
3 QUESTIONS TO ASK WHEN IMPLEMENTING A NEW MSP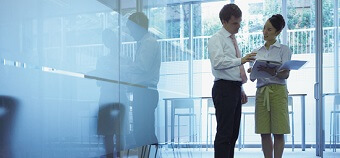 A great idea is only as good as its implementation. Whenever I talk to anyone about a Managed Service Programme (MSP) or even just a Vendor Management System (VMS) I can't emphasise enough the importance of a solid implementation. I'm assuming since you've read this far, you're one of those people who gets that. So based on our 24 years' experience as a Managed Service Provider here are the key things to consider to ensure you avoid the most common contingent workforce programme mistakes.
Who do you need to involve and what do they need to know?
The most important part of a successful implementation of your Managed Service Programme is having all key stakeholders and governance team on board in the process. Many programmes fail due to having weak stakeholders or governance that either do not have the authority to enforce processes and policies or because they don't know or care enough to enforce them at all.
Therefore how these stakeholders are organised and communicated to will play a big part towards the overall success. During your implementation you'll be making some pretty big decisions that will impact established policies and processes that will impact how many people across your business access the resources they need. Those impacted will each have different requirements and concerns and these need to be mapped out in the communications. You'll be changing their behaviours, which requires change management and a clear communication plan. Identifying the desired behaviour of each stakeholder and an engaging benefit to the user will help you effectively impact the change.
All users, including the MSP team, the hiring managers, the staffing suppliers and the actual workers need to be communicated to about the functionalities. For example:
Hiring managers need to know how it works and what to do when they engage a contingent worker
Staffing providers need to understand how they can get access to requisitions and how rate cards work
Workers need to know how to enter timesheets, expenses and where to go for problems

Keeping communications frequent and relevant is important to keep key stakeholders engaged through each stage of the implementation process. This will also help to keep one consistent way of users using the system.
However, in addition to these there are other departments you might not think of. For example, successful programmes will have strategies in place before the system goes live to help with a smooth transition and creating stage gates is a great example of this. Stage gates, where people can't procure contingent workers without going through the programme will ensure no one can engage workers outside of the programme. This means engaging teams like accounts payable and implementing processes via them where hiring managers can only pay a vendor if they are an approved supplier of the programme.
IT can also support you in implementing stage gates, this is common in larger companies by implementing things like lockdowns that will mean individuals need a worker record to enable them access to the system and physical access into the building.
What exactly is covered and what isn't?
It needs to be established what practically is in scope and out of scope, especially when it comes to exceptions and rules of a programme. This includes clearly outlining the escalation process and clearly defining how and when exceptions should be made. It needs to be decided what type of workers go through the programme and what is excluded. Once this has been decided exceptions shouldn't be accepted lightly and strong management of this will prevent the implementation turning into a shambles. Key to this is having the governance board in place for sign off and a robust change control process.
Where is your data now and where does it need to go?
If you already have an existing programme in place your technology will probably stay the same, which will help towards an easier transition. However, if you change systems or implement a new programme suppliers will play an important part during this process, as the data exported from the current Vendor Management System (VMS) will need to be validated by them to ensure data put into the new system is up-to-date.
Additionally, if this is your first time building a Managed Service Programme there are some other data factors you will need to consider. You will need to review your current supply chain of vendors and your stream of workers currently on assignment as well as those that have been recently. This data will need to be exported from the various systems currently in place and this is something your IT team should be able to assist with. However, it is likely you will also need to speak to finance, as well as your key sourcing/ procurement contacts are critical to arranging the supplier information and the general stakeholders of the programme.
The role of an MSP is to make your business run more smoothly and efficiently, your job is to give them the information they need to make this happen. By asking who (do you need to include), what (is in scope) and where (your data is), you can be sure you have the key areas of your implementation covered.
AUTHOR
Kimball Norup
SVP, Head of Growth at Hays Talent Solutions Americas
With nearly two decades of experience in the human capital management industry. Kimball has experience in structural engineering, publishing entrepreneur, and running a successful strategy consulting firm. He earned a Bachelor of Science degree in Civil Engineering from California Polytechnic State University, San Luis Obispo and an MBA with honours from the University of California, Davis.
Now his expertise is used working cross-functionally with the Hays Talent Solutions global leadership team to build the strategic plan for the expansion of Hays Talent Solutions in the Americas region. Focusing on business growth and client acquisition, activation, retention, and upsell across the region.