Why Hays Talent Solutions MSP Left
Direct sourcing right block
MSP buyers guide right block
Managed service programme MSP
MANAGED SERVICE PROVIDER (MSP)
Contingent workforce management
We offer you full visibility and control of your non-permanent workforce, including temporary workers, contractors, consultants and resources engaged under a statement of work.
You know it's not just about securing the cheapest option but the one that delivers the skills your business requires, fully compliant and ready to work when you need them. Something with the flexibility to meet the myriad of changing requirements your organisation faces. You're on a mission to deliver value add and mitigate risk for your business.
Our recruitment outsourcing solutions have been developed over more than 20 years of experience, honed through working with hundreds of clients.
From supporting a global financial services provider to meet new regulation requirements, to delivering a consistent and efficient approach to staffing multiple service centres and clients for a leading IT infrastructure service provider. We help businesses to improve the way they procure the skills they need to run their business. Saving them time and money, whilst increasing the quality of hires.
So no matter what challenge you've been set by your business we can help you solve it.
How MSP works
Managed Service Program(me), Managed Service Provision. Call it what you want. An MSP is when the sourcing, engagement and administration of 'non-permanent' resources and tasks is managed by an external provider.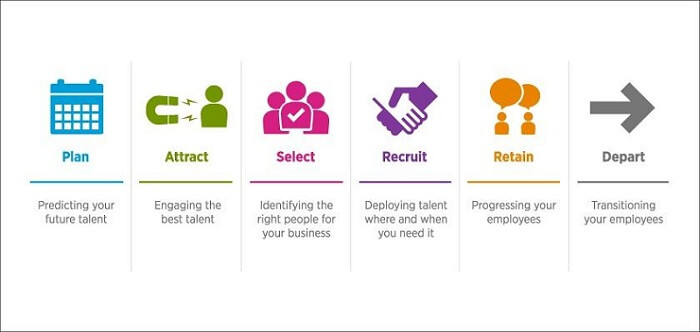 This means all requests, vendors, workers, timesheets and spend are captured, managed and tracked through a single process and technology offering an enterprise level view of all activity. Allowing processes to be standardised, best practices introduced and policies enforced, so you can realise savings and efficiencies such as:
Streamline processes to reduce both the time to hire and the burden on hiring managers
Consolidate purchasing to reduce costs
Manage vendors based on the factors that matter most to you, from quality of candidates to speed of responsiveness
Implement control processes to reduce the risks associated with devolved purchasing practices and hiring

Reporting, tracking and managing suppliers, on-boarding and off-boarding of non-employees, keeping hiring managers happy. Hays Talent Solutions take care of it all, so you can do what you do best, your job.
Looking to bring services procurement and SOW spend into your MSP?
Would you like to drive more value from services and SOW spend? Whether you need assistance with delivering a change agenda or in the provision of teams of interim workers to support your day-to-day business activity, we can help.
We work with you to design the best approach given your needs, to identify the expertise you need and manage the process.
We focus on giving you the support you need to realise the improvements you set out to deliver. Our people are proud of their record of delivering business benefits – not just another project. From augmenting your resources and small change projects to larger scale transformation, we develop a product to fit your needs.
For more information on our services procurement expertise click here.