MANAGED SERVICE PROGRAMME FREQUENTLY ASKED QUESTIONS (FAQ)
Do you have questions about managed service programmes? Read all frequently asked questions about MSP here:
What is a Managed Service Programme (MSP)?
A Managed Service Programme (MSP) is a service, where a recruitment outsourcing business assumes primary responsibility for the management of sourcing, engagement and administration of temporary, contract and other non-permanent workers. Responsibilities that fall under an MSP service are:
General programme management
Reporting, monitoring and advising on contingent workforce spend
Implementation and change management
Selection and management of suppliers
Order/requisition distribution
Compliance and financial processes

The vast majority of MSP services see the provider support the client with a Vendor Management System (VMS) and will see them physically present within the organisation. Sometimes organisations who supply these services are also referred to as MSPs.
What are the benefits of an MSP?
An MSP has several advantages. The most important added value of a managed service programme service is: cost savings, reduced time to hire and other process efficiencies, improved access to top talent, risk control, increased compliance and more informed resourcing decisions.
Read more about the benefits of MSP
How much does an MSP cost?
Most MSPs are charged as either a percentage of contingent workforce spend or a price per transaction fee. However, a fixed fee can be agreed or even a performance based pricing model, where savings are shared.
How many temporary or contract workers do I need to be using to justify using an MSP?
An MSP may cover anything from 150 workers to 10,000 workers. Typically, you'd be looking for your spend to be at least £3 million per annum.
What are the average savings to be made by an MSP?
On average, an organisation can release at least 5 - 15% savings on its external temporary recruitment by setting up an MSP.
Can I maintain contact with my current suppliers?
Yes, depending on the need, your MSP will jointly agree with you how supplier management is organised. However it is important to note that individual MSP's may have a different philosophy and approach when it comes to engaging and managing a supplier network on your behalf. We would strongly advocate the need for suppliers to feel enabled rather than controlled.
What is a Vendor Management System (VMS)?
The abbreviation VMS stands for Vendor Management System. It is the technology which supports and automates the processes of an MSP programme from request to invoicing.
How do you get internal buy-in / create support for an MSP solution?
To create internal support for an MSP solution it is key to set up a multidisciplinary steer-co / team, including HR, Procurement, as well as line management from the teams which hire the most temporary resource during the tender phase. This project team ensures the most important perspectives are taken into consideration, and your key stakeholders are in agreement before the solution is chosen. Support, clear and unambiguous communications are essential for a sustainable outsourcing solution.
What are the differences between the different MSP models that are available?
The most common MSP models are: Master Vendor MSP, Neutral Vendor MSP and the Hybrid MSP.
With a Master Vendor model, a single supplier is used for managing and completing your temporary and non-permanent external hiring needs. With a Neutral Vendor MSP your solutions provider will manage several agencies for filling your requisitions. The Hybrid MSP is a combination of the Master Vendor and Neutral Vendor MSP model; typically this will see different approaches based on the region, function and business unit.
In their recent Global MSP landscape report Staffing Industry Analysts also noted Contingent RPO, or Direct Sourcing, as an emerging model in its own right.
Have more questions about MSP?
Not sure if a Managed Service Programme is for you? Or need more information about the different models and options? Access our MSP services overview guide and get all you need to know.
Read more about the benefits of MSP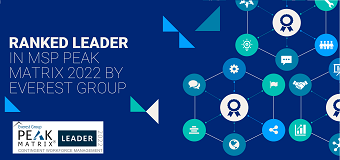 Hays ranked as a leader for its MSP services by Everest Group
Today we announce our leading position in the annual PEAK Matrix for CWM (Contingent Workforce Management)/ MSP (Managed Service Provider) services for 2022 by the Everest Group.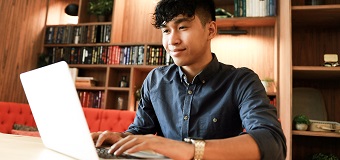 The rise of 'temporary talent': Managing your contingent workforce
With 70% of executives planning to hire more contingent workers in a post-COVID world, leaders must integrate this growing talent network as part of their workforce strategy, or bear the greatest risk of all – being left behind.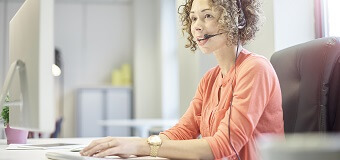 Case study | Telecommunications | MSP


Success in rolling out a multi-country MSP in a complex environment, enabling us to roll out a cost saving strategy that saved £1m in year one.