EARLY CAREERS

Designed to meet the consumer-grade experience and ethos expectations of this generation of digitally native graduates and apprentices, our Early Careers solutions support you to define the right approach to:
Refine your Early Careers strategy to drive real outcomes
Differentiate your brand to attract the right future leaders of your business
Create a superior experience that engages Generation Z candidates every step of the way
Identify those early in their careers with the skills, attributes and behaviours to quickly add value to your organisation

Evolve early careers activity
Everything you need to optimise and evolve your Early Careers activity to future-proof your talent pipeline
Just as we create bespoke solutions as part of our Recruitment Process Outsourcing (RPO) services, our Early Careers experts support you to identify the biggest opportunities to improve your Early Careers recruitment.
From digital and campus attraction campaigns, screening support and virtual or in person assessment we can supplement your in-house graduate or apprenticeship hiring teams. Or through strategic workshops, process design and delivery of end-to-end programmes, our Early Careers experts can support you to take the bold next step in your thinking.
Covering the full graduate and apprentice recruitment process, or only the aspects where you need additional resource or advice, we can support you to tackle attrition, diversity and skills-shortages.
Our experts work across the full early careers spectrum, including Work Experience, School Leavers, Apprenticeships, Insight programmes, Interns, Industrial placements and Graduates. Whether you are looking for end-to-end support, a toolkit to address a challenge, or bespoke, tailored consultancy, we help you build an early talent pipeline to meet the needs of your business.
More than just volume recruitment solutions, Early Careers expertise to help you realise your ambitions
Build a quality future talent pipeline
Building a quality future workforce pipeline begins with insight. Our Early Careers experts help you identify the right school leaver and graduate profiles for your organisation. Partnering with you to develop the right strategy and putting robust plans in place to meet your early careers needs. Our market insight helps you know where the best talent for your business studies and lives, so you can create a more comprehensive data-driven sourcing, assessment and engagement strategy.
Differentiate your brand to drive competitiveness
Living up to the expectations of mobile, hyper-connected, entrepreneurial Gen Z is no mean feat. We will work with you to develop your authentic early careers value proposition and candidate experience to stand out from the crowd. We'll support you to build and develop an inclusive early career community that supports your future hiring needs. From helping you to effectively define and communicate your unique culture and offering, to enabling your school leavers and graduates to realise their potential with digital mentoring and learning opportunities.
Generate more qualified applications to meet hiring targets
Our proprietary Find & Engage approach combines the art and science to develop robust recruitment campaigns and processes that ensure you drive the right level of candidate demand for your early career programme. We can deliver dedicated marketing and attraction support across a multitude of sources, including universities, schools, digital, social, publications, events and awards. In addition, to supporting you to meet diversity and inclusion goals.
Identify the best fit to increase success rates
Our proven assessments can help you uncover candidates with the competencies, traits and motivation that will deliver results for your organisation. From developing self-selection screening processes, assessment centres and interview guides for structured, unbiased, interviewing through to delivering screening services, online testing and video vetting, we can support you in assessing, selecting and supporting those with the potential to succeed within your organisation.
Optimise experience and engagement to reduce dropouts
Leverage our early careers recruitment expertise to develop robust, efficient processes that meet the exacting expectations of Generation Z, and your hiring manager population. Our Early Career experts will work with you to review, refine and implement best practice from application through assessment, interview, offer, vetting and onboarding. We'll develop personalised attraction and engagement campaigns that create brand advocates from your applicants; whilst ensuring the needs of your hiring community are met.
Engage and retain your top talent
We understand that recruiting high quality candidates is only half the story. We work seamlessly with your in-house teams to support your early careers population with their on-going development needs. Our Early Careers specialists provide advice and guidance on supporting Gen Z with the crucial transition from education to employment. We create tailored solutions which help to enhance speed to productivity and employee engagement; as well as supporting your early careers talent and their managers to navigate the ever-changing world of work.
Early careers resources section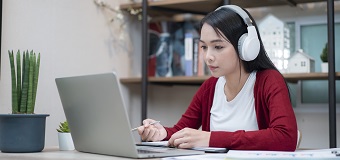 'If we are to transform the future...we must rethink education' Audrey Azoulay
Our Solutions Director of Early Careers reflects on the collaborative role educators and organisations must play in preparing the next generation for the world of work.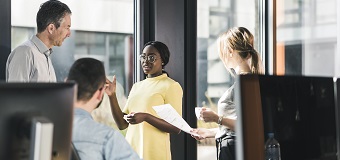 The importance of EVP and the next generation of employees
It is essential companies stand out from the competition when looking to engage new hires. Fail to differentiate yourself from the crowd and you will not attract the best candidates.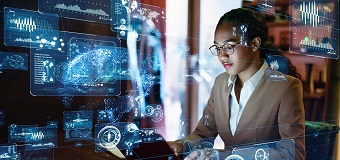 Case study | Technology | Early Careers & Total Talent


Reducing time to hire from 116 days to 56 days, improving the candidate journey and increased satisfaction.