RECRUITMENT PROCESS OUTSOURCING (RPO)

Our Recruitment Process Outsourcing (RPO) service allows you to access this expert recruitment capability in a scalable and cost-effective way, enabling you to transfer all or part of your permanent recruitment and staffing supplier management to us.
What you can expect from outsourcing your recruitment to us:
The management of candidates from multiple channels: internal, referral, speculative, direct, agency – within a single process
One or more steps of the employee or recruitment lifecycle: research and planning, attraction, recruitment and selection, onboarding, engagement and exit
Usually underpinned by an applicant tracking system (ATS)
More sophisticated services may also include workforce planning, employer branding and employee engagement

Access our services overview
Discover the best talent with the most suitable skills and experience
As your recruitment outsourcing partner, we will become an extended part of your in-house team. Working with your hiring managers, under your brand, within your culture, to handle all activities related to talent acquisition.
With any change process the impact of an RPO solution is far reaching, and the reasons organisations outsource always differ. The biggest advantage comes from the ability to connect you with the top talent at the right time.
Every Hays recruitment outsourcing programme is implemented around a proven best practice framework:
The biggest advantage comes from the ability to connect you with the top talent at the right time
More and more organisations are turning to RPO solutions to support their talent acquisition efforts, and it's easy to see why. The world of talent acquisition has increased in complexity, and many are finding it hard to keep up.
As competition for in-demand skills increases, the potential sources and channels for engagement have also evolved and expanded. In this time the RPO market has become one of the fastest-growing outsourcing markets in the world, with a double-digit growth rate over the past several years. Organisations are realising to keep them focused on their own core capabilities, they need to leverage advance recruiting technology, process and expertise.
Our primary objective is to enhance your organisation's performance by attracting and engaging the best talent. On the way you will also drive several other benefits:
Expert talent delivery with employer value proposition (EVP) and employer brand development to address sourcing challenges
More scalable and cost-effective delivery to provide complete flexibility
Risk mitigation through background checks and verification
Process efficiency through best practice technology enabled process implementation
Read our frequently asked questions about RPO
What is Recruitment Process Outsourcing (RPO)
Recruitment Process Outsourcing (RPO) is where all, or part, of your recruitment activities are outsourced to an external provider. This sees them act as an extension of your internal recruitment department for all or some of your jobs, typically based on site with you and working under your brand.
How to select the right RPO solution for my organisation?
Every organisation's journey to externalising their resourcing is different, and no solution ever looks the same. There are seven key areas you'll need to review to help you decide what is best for you and your organisation; Objectives, geography, types of resources, process, delivery methods, technology and pricing structure.
Consider the essentials
Emerging growth, or resource constrained, organisations that want to quickly implement a recruiting programme can choose "RPO Essentials", a pre-configured solution that offers many of the same benefits but with a lower total cost of deployment and ownership.
This turnkey solution delivers an agile, scalable recruiting programme, which is faster to implement and removes the typical resource requirements. 
Access the right tech talent
In this complex world the skills required from tech talent continues to change. This makes it harder than ever to secure the right tech talent your organisation needs.
Our latest offering is more than a recruitment process outsourcing solution, RPO for Tech will enable you to harness our dedicated Technology recruitment expertise, exclusive partnerships, successful processes and market-leading platforms to hire the best tech talent.
Get the total talent picture
To truly get the right talent, at the right time and price for your organisation, you should consider taking things one step further with a Total Talent Solution.
Engage with the next generation of talent
Future-proof your talent pipeline by creating an engaging Early Careers experience to attract recruit and retain the next generation of talent.
Are you ready to start achieving your workforce objectives, faster
To discuss how we could help your organisation thrive.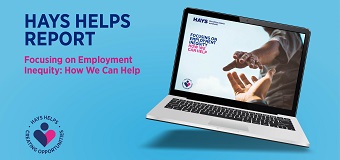 Focusing on Employment Inequity: How We Can Help
This report 'Focusing on Employment Inequity: How We Can Help' highlights the employability challenges faced by many members of different sectors of society and indicates the areas that can be supported by our Helping for your tomorrow actions.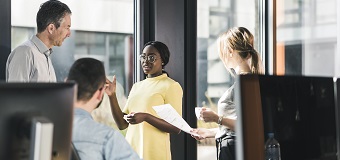 The importance of EVP and the next generation of employees
It is essential companies stand out from the competition when looking to engage new hires. Fail to differentiate yourself and you will not attract the best candidates.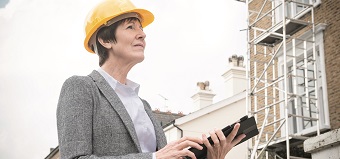 Case study | Manufacturing | RPO


Based on our "Find and Engage" methodology to standardise processes and open channels not previously available.