Why Hays Talent Solutions RPO Left
RPO buyers guide right block
Recruitment process outsourcing RPO
RECRUITMENT PROCESS OUTSOURCING (RPO)
Permanent workforce solutions
You're motivator of the masses, sourcer of the skilled, treasurer of the talent, leader of the learning, curator of the culture.
You have enough on your plate. Let us lighten the load.
Outsourcing your recruitment to us provides you access to the right people at the right time. We've been recruiting experts since 1969, and we've been onsite at our clients providing dedicated solutions for over 20 years. So why not run your talent challenges by us and see what we recommend?
How does RPO work?
Recruitment process outsourcing, or RPO, is when you transfer all or part of your permanent recruitment to an external provider.
We become part of your team, working with hiring managers, under your brand, within your culture, to handle all things related to talent acquisition. Providing you with all the benefits and expertise of a company whose sole business is accessing the best talent.
This could cover all or just part of the recruitment life cycle, supporting you where and when you need it: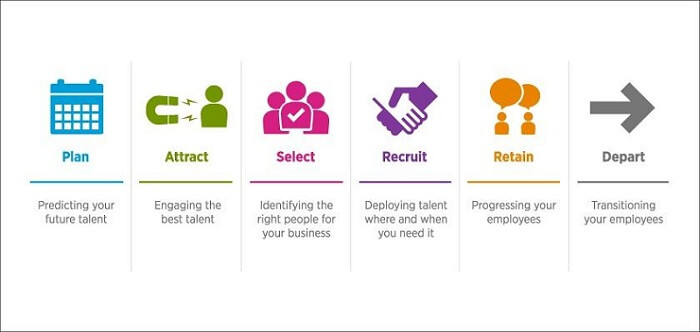 Use our free online interactive tool to help improve your organisation's candidate experience. Complete the assessment to get your candidate experience score and bespoke recommendations. Start the survey.