WHY HAYS RPO?
We maximise outcomes to ensure your business succeeds. That's why our Recruitment Process Outsourcing (RPO) model is based on always striving for improvements to ensure the best service possible.
To us workforce programmes mean the right talent, at the right time and place, at a fair price.
Permanent and contingent recruiting expertise is core to our DNA. Our comprehensive suite of services will future-proof your organisation – ensuring our partnership can grow and change as your needs evolve.
Pushing the boundaries of traditional talent acquisition models to build your employer brand
As recruitment evolves beyond the traditional supply chain, we power your direct access to the market. Moving past the inefficiencies of antiquated Advertise and Apply, is our Find & Engage model.
This approach puts the relationship back at the heart of recruitment, using digital technology, machine learning and data science, to do this on a massive scale. Our well-tuned candidate CRM enables us to build, nurture and engage talent pools for the essential skills you draw on, delivering personalised 1:1 style communications on a 1:many basis.
With sourcing experts based across the globe, we help you develop cutting-edge recruitment campaigns that only leverage the tools and channels that work. Optimising your job adverts, building targeted careers sites, social and email campaigns. We take the learns from being part of the world's leading specialist recruitment agency, to get your jobs in front of an engaged audience.
We use this unique approach to directly source talent, building your brand as a client and employer of choice to future-proof your organisation with talent relationships providing the ultimate competitive advantage.  
Supporting you when you need it most
If the primary objective of any talent acquisition and management programme is to enhance your organisation's performance by attracting and engaging the best talent, then a high performing RPO programme ticks all the boxes. Our advanced analytics and diagnostic tools are used to focus your solution on the areas that will make the most difference to attracting and retaining the skills you really need.
On the way you will also derive several other benefits including improvements in cost, risk, and time to hire as well as process efficiencies and an enhanced quality of service.
Depending on your needs, an RPO solution can support your organisation through all, or just part of the employee lifecycle, supporting you when and where you need it.
Our six-stage recruitment framework acts as the foundation of every one of our programmes, to instil service excellence across the full recruitment value chain: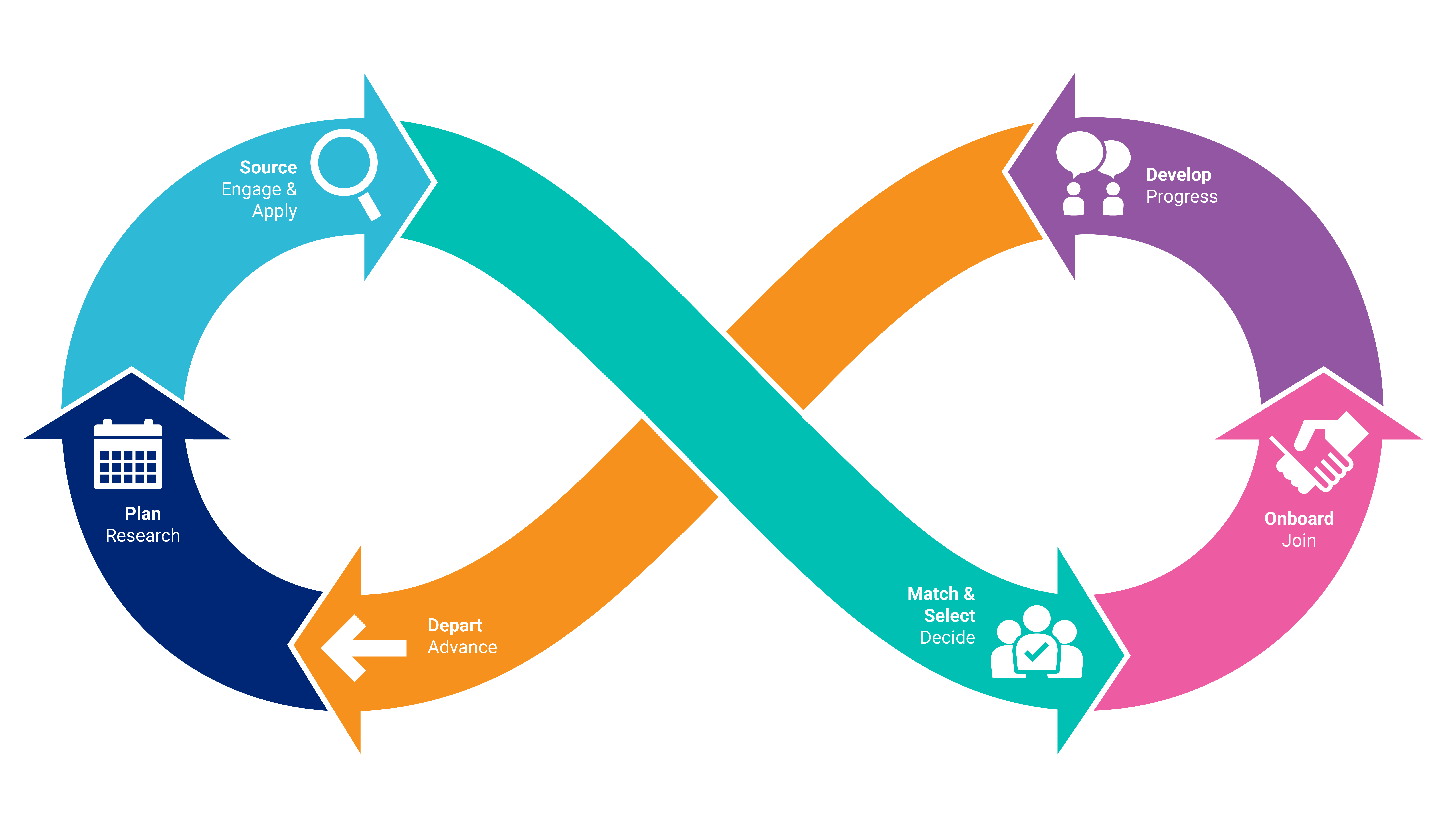 We realise technology and process can only take you so far. That's why we also deliver training workshops, advanced analytics, market insight and dedicated recruitment partners, always on hand, to upskill your team on effective hiring and educate you on the recruitment landscape, to take your workforce strategy to the next level.
Investing in an exceptional hiring manager and candidate experience
From our market leading training and service assurance programmes to our innovation and technology teams, we're always investing in continuous improvements to deliver the most human recruitment experience out there in a digital and automated world.
Our experts are always scouring the technology and recruitment landscape to keep us, and you, ahead of trends. Which we combine with our analytics and insights keep focused on what matters most.
In-house specialists use our real-time recruitment dashboards and reporting tools to assess and track KPIs, spend and success metrics. But importantly, they also leverage external benchmarks and market insights to enable you to move faster than the competition.
Services Procurement resources title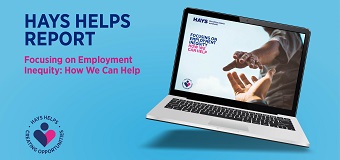 Focusing on Employment Inequity: How We Can Help
This report 'Focusing on Employment Inequity: How We Can Help' highlights the employability challenges faced by many members of different sectors of society and indicates the areas that can be supported by our Helping for your tomorrow actions.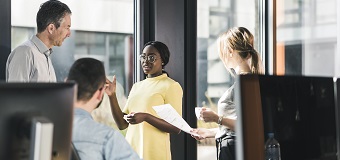 The importance of EVP and the next generation of employees
It is essential companies stand out from the competition when looking to engage new hires. Fail to differentiate yourself and you will not attract the best candidates.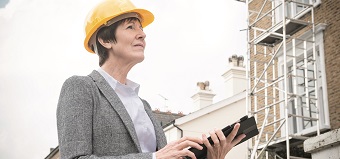 Case study | Manufacturing | RPO


Based on our "Find and Engage" methodology to standardise processes and open channels not previously available.