#YOURHAYSSTORY
At Hays Talent Solutions we are proud to be part of the unique journeys and the continual success of our team. #YourHaysStory looks at the career journeys of some of our employees, sharing with you their steps to success and the accomplishments that have enabled their career progression since working at Hays.

We are Hays.
Find out what guides our people
---
Matthew Dickason Global Managing Director, Hays Talent Solutions shares his #HaysStory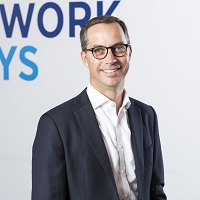 People are at the heart of everything we do. I joined Hays in 2005 and couldn't have hoped to work for a better company. Two kids, three international moves, four jobs… my journey continues as many of my colleague's roles do too.
Having studied organisational psychology and then industrial engineering, the people centric solutions mentality of our business has been a great match for me. We are constantly trialling, learning and building on success, it is what enables us to continue to be the market leading company we are. This ongoing development is with a focus on customer service and enabling lifelong relationships with our clients that is not just about understanding and meeting their current needs. It's about challenging them. Using our insight, intelligence and experience to inform their approach to talent and ensuring we inspire change and help them thrive.
In my time working for Hays Talent Solutions, with our clients we've done many great things. Transforming people's lives in a remote, rural part of China when we helped our client build a new plant and staff it with over 3,000 new employees, changing the supply and engagement structure of over 2,000 workers across America to enable a business change in our client and implementing process and technology changes that saved an organisation millions that ultimately helped keep them in business. Every day I hear new great stories about how my colleagues are supporting our clients and their new employees to achieve more, from enabling diversity hiring, to teams who are implementing scheduling apps that allows a client to instantly fill vacancies.
I am truly proud that what we do every day has lasting impact on the organisations we work with and the people they hire. For me, the need to keep on learning, keep on challenging and keep on sharing is key to our success. Change keeps it interesting.
That's my Hays story, what will you make yours? #YourHaysStory
---
Jason Dunwell Service Delivery Director for Hays Talent Solutions in the UK, shares his #HaysStory with us.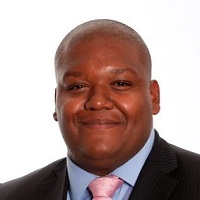 I started my journey in Hays IT London in 2004, running a temporary desk for IT into Public Sector Clients, where I was awarded a series of promotions to Senior Business Manager to run a team across Commerce & Industry and Public Sector.
I moved to Hays Talent Solutions in 2010, where I ran our Public-Sector framework agreements as a client manager. Shortly after in 2011 I was promoted to Client Director where I ran some of our technology clients.
Three years after starting my Hays journey, I took a break, I studied, graduating from Business School with an MBA. I returned to Hays in 2015, running one of our accounts onsite as a Client Director, and then adding two further accounts to the portfolio. I was promoted to Service Delivery Director in 2017 and am responsible for several of our accounts in the UK.
Have you experienced a lot of variety in your role?
Yes, most definitely! From temp to perm, volume, campaigns, diversity, EVP, tech deployments and executive search.
What do you think differentiates Hays as an employer?
The ability to offer diverse careers, in different businesses and sectors.
How did Hays help develop your skills?
By giving me the opportunities to grow as and when I've been ready to push and develop. This has always been with a good level of support.
What is a career highlight for you?
Being an account director at 29 and running one of our biggest accounts; we had thousands of contractors and had permanent campaigns running – great times! Followed by graduating from my MBA with a first. Not sure which was better…
---
Devorie Klingels Programme and Project Manager for Hays Talent Solutions, shares with us her #HaysStory.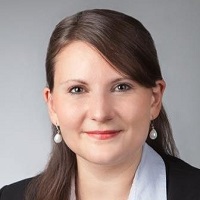 I joined Hays in 2009 in Mannheim, Germany in our Sales Unit, which is responsible for the recruitment of freelancers. It was during this time that I first worked together with Hays Talent Solutions and was asked to participate in the implementation of a Managed Service Program (MSP) for one of our large telecommunications customers.
After these diverse experiences on both the candidate and client side, I decided with a heavy heart to leave the great team in Mannheim and Hays for a short period. I caught up on my master's in project management and gained some experience in other companies.
I then found my way back to Hays, this time directly in the project services team for Hays Talent Solutions. As an Implementation Manager I was back in contact with customers, but now I was responsible for the implementation of MSPs.
Thanks to the trust of my managers and the project teams, we introduced new MSP models under my leadership and piloted cooperation with other technical partners in Germany. After these versatile and exciting three years Hays offered me the opportunity not only to support our customers in their further development, but also to shape our own company directly.
I took the opportunity to be project manager for one of our Chief Commercial Officers for two years and thus became part of our own transformation in terms of "digitization" and "automation".
During these two years my sponsorship already consisted of national and international representatives. Therefore, I was enthusiastic about the opportunity to expand this internationality in my current position and to promote both the German group and the international cooperation within the framework of a global Sourcing Centre co-ordination program.
In this current position, I am again part of Hays Talent Solutions, where I have already been able to gather so much experience and help to help move change. On the one hand, as operational project manager I am responsible for the further development of our German Sourcing Centre. On the other hand, in my global program function I am responsible to coordinate and manage improvement processes in all international Sourcing Centers - we have eight across four continents!
What do you think differentiates Hays as an employer?
As you can see from the various positions that I have already held, Hays offers a variety of ways to involve and develop yourself and offers a supportive network. This is promoted by the culture of trust that gives you free space to mature. Additional to that, new tasks are transferred with confidence - even if you were not previously responsible for such a similar task. I was always given the feeling to be exactly the right person for the upcoming challenge and to be trusted. Thanks to my inspiring and motivating line managers as well as all the different project teams I always had fun working with.
What is a career highlight for you?
An evolving highlight is that through my several role changes, my actions field from having "direct influence on our external partnerships" to "working more in the background". And this brings me into an impressive position to have influence on our overall social contribution in the changing world of work, more than in the 1: 1 relationship in the past. That's really a highlight from my point of view.
---
Christopher Groß Programme Manager in Germany for Hays Talent Solutions, shares with us his #HaysStory.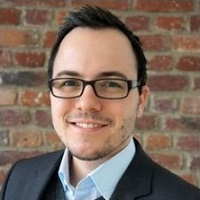 My Hays journey started in 2017, when I joined Hays Talent Solutions in the cologne office in Germany. Hays Talent Solutions offered me the opportunity to switch my perspective from my former role as a category manager in the procurement department of one of the largest European telco companies to sales, and experience a whole new world.
Being part of a service company was a new game for me but was an amazing opportunity to develop a whole new set of skills. As programme manager my main targets are the strategic development of our MSP programs as well as ensuring a best in class service by our operational teams. I have been able to implement new customer programmes and develop existing MSP services in different industry sectors and for different customer sizes.
What do you think differentiates Hays as an employer?
I am truly impressed by the openness and helpfulness of all colleagues through all levels up to the board of directors. I have felt like part of the team from day one and have been welcomed by everyone. Hays offers an environment and culture which enables its employees to develop further and use their potential.
Have you ever been involved in any Hays initiatives, schemes or programmes in your time here?
Among others I was part of our global initiative to standardize and develop our global operational services. It was great to work together with colleagues from all over the world and share our experiences from different customers and markets.
Want to work for us? Find the role for you