OUR JOURNEY TO NET ZERO


In 2021, Hays became a certified carbon neutral business. This was an important milestone in our journey to becoming a Net Zero company; a combination of increasing internal and external awareness of our environmental impact, taking action to reduce waste and purchasing a long-term supply of certified carbon offsets relating to the carbon emissions we currently cannot avoid.
We are proud of what we have achieved, but that was just the start.
Since then, our Hays' Science-Based Targets (SBT) have been approved by the Science-Based Targets initiative (SBTi). These targets are a key part of our ambition to be the first global specialist recruitment firm to reach Net Zero.
This landmark step demonstrates Hays' firm commitment to fighting climate change, and our targets have been validated by SBTi as being consistent with GHG reductions will limit warming to 1.5˚C, the most ambitious goal of the Paris Agreement.
Our Global Net Zero Working Group, consisting of senior directors representing a cross-section of the regions in which we operate, have been tasked with permanently reducing our GHG emissions.
This group has identified and begun implementing numerous policies, including:
Sourcing our office electricity from 100% renewable sources. Many of our countries have moved to using renewable electricity, including our largest markets of Germany, UK&I and Australia. We are committed to using only renewable electricity, where we control the electricity supply and there is an available market solution, by 2022;
Targeting a 40% reduction in Group flights, versus pre-pandemic levels by 2026;
Embedding video and virtual meetings in our workflows to materially – and permanently – reduce all forms of travel;
Significantly increasing the proportion of hybrid and electric vehicles in our fleet, and offering alternative transport options, such as flexible car-sharing and annual train ticket loans;
Moving from desktop PC's to laptops, which can use up to 65% less power and have automatic sleep modes to save energy;
Writing to all landlords and our wider supply chain to inform them of our Net Zero commitment, asking them to confirm their plans in this area and stating our clear preference to work with partners which are also on a Net Zero journey

Doing the right thing
Our sustainability goals reflect our values. They are ambitious, encouraging our teams across the globe to deliver a positive impact, despite the obstacles they may face.
These goals reflect our passion for people. Employees are driving, and building, the sustainable workplace, demanding commitment from organisations to contribute positively to the communities within which they operate. To continue recruiting and retaining top talent, we must keep pace.
Above all, they are underpinned by our belief to always do the right thing. We are striving to reduce or mitigate our environmental impact not only for the future of Hays', our clients, staff and shareholders, but also to preserve the world in which we live, and will one day pass on to future generations.
"Here at Hays we believe that sustainability is a crucial component of the future of work. As such, it lies at the heart of our commitment to Net Zero.
We are proud of the progress we have already made, becoming carbon neutral and partnering with ClimatePartner and Ecometrica to measure our carbon footprint. We recognise however that more needs to be done and have set new targets to reach our goal, like reducing business flights by 40% by 2025.
We are also committed to supporting our clients who are addressing climate change and reducing their impact on the environment. Helping organisations thrive is our promise. Making that possible through positive action is fundamental to realising that promise."
Matthew Dickason, CEO, Enterprise Solutions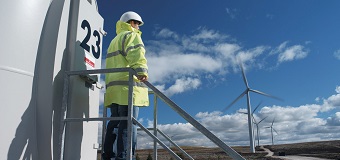 How sustainability will shape the future workplace
The pandemic has accelerated trends, such as digitalisation and remote working. As a result, sustainable workplaces may become the norm faster than would otherwise have been the case.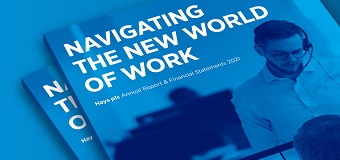 Hays Annual Report 2021
We have committed to becoming a Net Zero company, setting ambitious targets to halve our GHG emissions by 2025 and reducing our broader environmental impact year-on-year. Find out more in our latest Annual Report.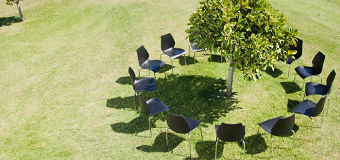 How to build sustainability into your organisation's COVID-19 recovery
As the world recovers, how can businesses ensure that being greener moves back up the agenda?