BLOG

null
3 takeaways from SIA's Collaboration in the Gig Economy
3 TAKEAWAYS FROM SIA'S COLLABOARATION IN THE GIG ECONOMY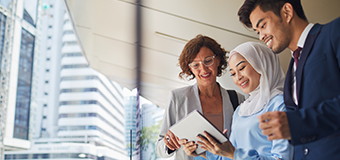 We recently attended the Collaboration in the Gig Economy conference or "GigE" where professionals from staffing, MSP, technology and enterprises seeking talent met to exchange new ideas and innovation.
So what were the main themes and takeaways?
1. The Gig Economy is here and only getting bigger
The opening key note and panels throughout the conference shared a raft of statistics offering insight into the size of the Gig Economy and how the pandemic has only accelerated this growth.
While one noted that the contingent workforce is expected to be 25% of the total workforce "within 10 years," another quoted that we are only "2-5 years away from a point where most of the workforce is non-employee". Regardless of which one is correct, contingent work in its various forms is vitally important.
The link to remote work was also emphasized with the recent McKinsey report which showed 30% of the workforce was hybrid pre-Covid, and has now risen to 52% today. This has been led by platform workers of which SIA noted, "are 80% remote"
2. Innovation (can) equal fragmentation which equals a drop in customer experience
The panels and showcases were filled with technologies offering new options in screening, payroll, banking and other services. Each technology promised a user-friendly UI/UX… but at what cost to the overall customer experience for the user?
In the keynote panel, "The next generation of innovation" it was noted that while each system might offer a great experience as a stand-alone offering, it also required another log in, training and process for the user. Historically the Vendor Management System (VMS) was a single master system for the contingent workforce but now, for better or worse, the market has consolidated to be largely dominated by two system. Now, there is a potentially different system for each process and this was supported when the later, "What's new and what's hot" session showcased 12 new services or technologies
It was also argued by some that true innovation and step change would be to integrate and "defragment" the technology landscape into a single process. Is this an opportunity for the current MSP providers to step up as true Total Talent providers or Talent "Integrators"?
3. Total Talent will require people to work together… but it's starting
The panel on "Incorporating Platform Workers into Your Contingent Workforce" showcased some of the challenges that need to be overcome in the journey towards Total Talent. In fact, one platform user admitted they "don't know if we have a contingent workforce program" and another that their platform use "makes me a rogue player…finding some of the loopholes".
However, they had also worked with their colleagues to add these new suppliers to the enterprise portfolio collaborating with their risk and legal department to "get (the platform providers) through the MSA process". A move in the right direction.
In conclusion
The Gig Economy, particularly for online staffing and platform providers, offers enterprises access to talent that "can get the work done," but the real challenge is that this diverse talent network chain "has to be integrated" and we "need to defragment so it's seamless".
AUTHOR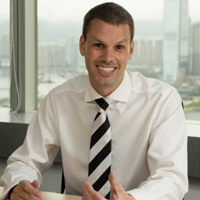 Robert Moffat
Senior Vice President – Global Head of Solutions and Americas Head of Sales, Solutions and Marketing, Hays Talent Solutions
With a 25 year track record of designing, implementing and managing talent services Robert has a wealth of knowledge on the challenges and opportunities facing employers in maintaining a competitive advantage in talent acquisition, engagement and retention.
As Global Head of Solutions Robert is part of the global leadership team responsible for innovation and product development and as Head of Sales, Solutions and Marketing for the Americas he is responsible for growth of the region. Having lived and worked for Hays in Europe, Asia Pacific and the Americas he is able to bring a diverse range of thought and experience to the new challenges in the world or work.
He has a passion for new ideas, markets and opportunities and has been instrumental in a number of Hays' recent global projects including the roll out of a Global Operating Method, Supplier Engagement Strategy, the evolution of our direct sourcing approach and a quick deploy RPO service for start-up and high growth companies.