Content_GLO_HTS_BlogTitle
Asset Publisher
4 BUSINESS BENEFITS OF DIVERSITY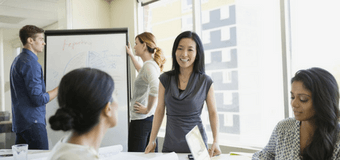 The business benefits for diversity in the workplace have been affirmed and reaffirmed repeatedly through both research and experience, however many employers still remain unaware of the real and lasting benefits a diverse workforce can offer. This makes little sense, especially when you consider the unique business challenges that face employers in this current market.
As the Hays Global Skills Index illustrates, many companies are suffering from skills shortages. Increasing the diversity of their workforce will help to address these skills gaps. By improving access to talent, organisations will be better able to improve their performance, grow their businesses and secure future success.
However, as per any change programme this needs to come from the top, and requires senior backing to ever build a truly diverse workforce. So how do you demonstrate to your leadership team the proven and tangible benefits of diversity? Here are four of the most important benefits that I've identified:
Innovation
Perhaps the most prominent is innovation. Innovation is an important differentiator for many organisations – it improves businesses with new services/products or enables better ways of delivering those services or products.
In a Forbes study of 321 large global enterprises, with at least $500 million in annual revenue, 85% agreed or strongly agreed that diversity is crucial to fostering innovation in their workforce.
My colleague Christine Wright, Managing Director of Hays Asia who was recently named amongst the top 100 most influential female leaders in the staffing industry, says "A diverse workforce can give an organisation huge creative potential as our experiences influence the way we see a problem and the solution we come up with. In fact, the more diverse the team, the more ideas are usually put forward and the greater the chance is that you'll come up with the best possible outcome."
This is in stark contrast to a workforce that only employs the same sort of person over and over. Such a workforce will deliver more of the same old attitudes and solutions to problems again and again, and as such is not a workforce that's likely to see much innovation.
Improved attraction and retention
You're more likely to discover the most suitable skills and experience if you open yourself to a diverse pool of candidates. In contrast, employers that limit diversity parameters effectively limit the number of candidates they can consider and therefore their ability to fill roles with the very best person for the job.
A diverse workforce also sends a strong message to future candidates that your organisation has a truly inclusive working environment, thus helping you become known as an employer of choice. This can be a very effective differentiator to attracting key talent in the candidate market.
Of course, when your employees feel they can be their true and whole self at work, you tend gain a very solid staff retention benefit.
Improved financial performance
Studies released in recent years, many with a particular focus on the impact of improving gender balance, have focused on proving that all important impacted on the bottom line question. For example, a recent McKinsey & Company report that concluded "if every country matched the progress toward gender parity of its fastest improving neighbour, global GDP could increase by up to $12 trillion in 2025".
Whilst, Quantopian have found that women-led companies in the Fortune 1000 performed three times better than the S&P 500 companies run predominantly by men between 2002-2014. Making gender diversity, and diversity in the wider sense, a business priority can lead to financial benefits and help a company realise its full potential.
Meritocratic culture
Diversity also creates an environment where employees, given an atmosphere where they can be their authentic self are likely to demonstrate their full value, are encouraged to be the best they can be regardless of gender, age, disability or nationality. "Such a meritocratic view drives a high performance culture where everyone is given equal opportunity to progress and are rewarded and promoted based on their performance alone," continues Christine.
Ideally in a workplace that operates as a true meritocracy, the best people are promoted and the best ideas are implemented. Those people who want to participate, have put in the work, gained results and proven themselves are respected, rewarded and promoted. No other factors come into the promotion decision making. The challenge many organisations face today is to decide which actions they can take to best level up the currently imbalanced playing field.
A final thought
There is still much work to do in realising the benefits of truly diverse business, but many of the foundation stones have been laid. Different sectors may require different actions, but the common goal shared by all is to have a progressive organisation where the realisation of full potential for an employee is based on true merit alone.
AUTHOR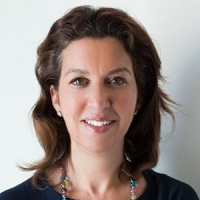 Yvonne Smyth
Director and Head of Diversity, Hays plc
With over 20 years professional recruitment experience Yvonne is well aware of the importance of diversity in the world of talent acquisition. As Group Head of Diversity for Hays plc she works closely with organisations to create and implement diverse recruitment strategies that effectively support and increase the representation of more diverse staff profiles within their businesses.
Yvonne chairs Hays Leading Women, which supports female executives to further progress their careers by providing a series of networking, training and professional and personal development forums.
She leads the expert Hays Legal recruitment teams across the UK, having spent many years recruiting lawyers into private practice and in house roles. Yvonne initially trained and qualified as a litigation lawyer with international law firm Norton Rose Fulbright.