Content_GLO_HTS_BlogTitle
Asset Publisher
4 WAYS TO ELEVATE YOUR EXISTING RPO PROGRAMME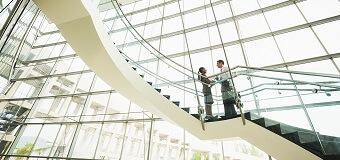 10th April 2019
With over 25 years in the field of recruitment process outsourcing (RPO) we pride ourselves on being at the forefront of our industry. Maintaining that position requires us to be forward-thinking in our blueprints and proactive in our deployment, and to help you elevate your talent acquisition approach, in this blog I'm going to share with you the four areas I see as key to delivering the best RPO programmes today.
Leading the way in RPO
We were named a leader in Everest's RPO Europe PEAK Matrix Assessment 2018; for our wide delivery footprint across the European region and the creation of many delivery centres across the UK, Western Europe and Eastern Europe.
As part of this delivery we continue to strive for improvements to ensure we offer the best service possible, and we do this in four ways that can be applied to any recruitment programme, regardless of maturity level:
1) Invest in technology to help you find the right candidates to engage
With the large amounts of data and candidate sources available to talent acquisition professionals today we need to be able to easily identify the best talent from increasingly large and varied talent pools of potential candidates, with increasing technological advances there are so many more ways of delivering our services and products effectively.
By far the best investment any recruitment team can make is in technology that can help them make sense of these data points and sources effectively. Our recruitment experts have been taking the best recruitment practices and candidate relationships that we have developed over many years and then combining with new technology and data science techniques, to develop tools that plug into multiple data sources to recommend the best candidates, recruitment channels, salary levels and skills.
This is just one of the ways we use data science to help us establish deep relationships. You can find out more about this and it's importance in the era of Find & Engage here.
2) Become marketers, but only if you have the wider support and integration
One of our marketing experts, Laura Webster, mentioned in her blog on the most effective talent acquisition tools for 2019 a number of recruitment tools now available that traditionally you'd be expecting to see in use within your marketing teams.
Of all of these for me, if you aren't already, implementing a candidate CRM then you should explore this. The ability to deliver personalised communication at scale is a foundation level requirement in the era of Find & Engage, and a well-tuned candidate CRM, enables you to nurture and develop engaged large talent pools.
Mya, an intelligent chatbot is another useful tool we've been trialling, which interacts with candidates. This bot can smartly answer questions from candidates to direct them towards specific jobs and schedule interviews. However, you may find other tools better suited to your needs, and without the right integrations, training, support and focus you won't release the benefits.
These types of tools are ones to look out for this year but unless deployed effectively you will not see the true benefits, so always begin with your business case, not the technology.
Consider your gaps, your existing infrastructure, your stakeholders and what kinds of improvements you're looking for, as without the right change and support processes in place it simply won't deliver.
3) Develop strategies to reach a diverse talent community
Building an organisation with a truly inclusive working environment sends a positive message to your future candidates and as a result ensures you're an employer of choice to a wider potential talent pool.
Today an effective and executed diversity and inclusion strategy is essential. Our UK Hays Diversity & Inclusion 2018 Report finds that only 38% of employees say their organisation is proactive in its effort to source diverse candidates and only 34% say their organisation ensures interview panels are diverse. For different country diversity and inclusion reports visit our insights page.
Building a diversity strategy and opening yourselves up to a more diverse talent pool of candidates will mean you're likely to discover the best talent with the most suitable skills and experience.
4) Invest in developing a culture of continuous development as well as training and development
Our experts across the globe are equipped with the latest industry knowledge and training to enable them to support our clients. However, if we don't foster an inquisitive attitude, then they'll never apply it or seek to understand more and keep our service evolving.
If you only take one thing away from this blog, then it's this. Invest time in encouraging your people to embrace change and challenge convention. This culture of change, paired with training and access to market insight equips our experts with a unique understanding of our industry, which we share with our clients. This knowledge enables us to not only challenge our own thinking but also our clients to ensure tools are deployed effectively and efficiently.
Without this none of our investments in technology, marketing or diversity would take off, as our people simply wouldn't adopt the tools, try new ideas, test and learn or share their findings. We continue to strive in our delivery.
AUTHOR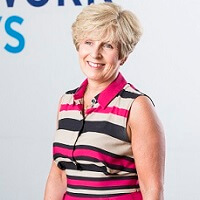 Tina Millis
Head of Delivery EMEA and Global Contracts
Tina has been managing and delivering corporate relationships since 1991, and has over 18 years at Director level. Tina has experience in leading UK, pan EMEA and Global RPO MSP delivery teams in Financial Services, ITC and Pharma sectors. This includes both on and off-site, near and off shore delivery models.
Tina has also directed one of the industry's largest MSP/RPO contracts using a tiered contracted supplier base. Her key strength is building and leading teams within a culture of collaboration. Tina creates enduring partnerships based on high quality delivery, continuous improvement and integrity.