BLOG

null
5 tips for hiring top talent in skills short market
STRUGGLING TO RECRUIT? HERE'S HOW TO IMPROVE ACCESS TO SKILLS IN A CANDIDATE DRIVEN MARKET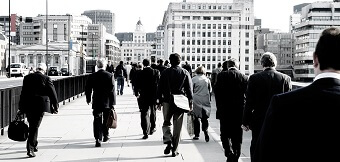 You're a great manager with a network of trusted contacts and a track record of managing top talent. But it's a tough old world out there, and when you're recruiting it always seems the market is short of skills, but the pressure is still on for you to deliver. At Hays Talent Solutions, we understand this struggle, so here are a few tips for hiring managers that will let you succeed, even if the odds are against you.
Change your tactics
We all often start out at jobs boards, but they can be saturated with rival employers. Not to mention 75% of the workforce are 'passive candidates' who would move if the right job found them, they just aren't actively looking. Instead, you need to find out where the talent is and go there - don't just wait for it to come to you. By working out how to target the talent you want, working with your recruiter or HR team to advise about where the talent you like to work with hangs out already, you can make a difference. Find out the kinds of sites, forums and social media they use and promote your roles there. Even your colleagues can help, referrals are one of the most effective tools in recruitment, and your colleagues will often have friends or contacts in your company's industry who may be your next hire. Make sure your making the most of your own and your colleague's networks.
Stand out
In a skills-short market your ideal candidates will likely have a lot of choices, and they'll probably interview for several roles. In order to get picked, you need to stand out from the rest, and sell them the job. Focusing on what's in it for them throughout the process, particularly in any job advertising seems obvious but take a look at some job ads, and that's often not what you see. You'll find shopping lists of requirements with 'competitive pay'. Hays research has revealed training and development opportunities and flexible working are key deciders in a candidate's decision whether to take a job, so be sure to mention these. If your business offers great perks on top of pay, or bonuses, or more than basic holiday/annual leave - let them know. If you do exciting work, make that the focus. These benefits can be really useful to make you stand out, especially if you can't increase salaries.
Skill gaps shouldn't be a negative
Nobody thinks the skill gap is a good thing, and finding the right talent is important. But if you're struggling to find the right people, it could be that you're being too prescriptive. If a candidate has potential, transferable skills and a willingness to learn - that can often be just as good as a candidate that ticks all the boxes. For example, an often overlooked area is transferring employees from other parts of the business. You may even benefit from a different approach to the same subject, and you'll have the opportunity to add the hard skills you need as you go through training. At Hays, we look for shared values, enthusiasm and a willingness to learn - which are hard to find, but the value of this shouldn't be dismissed. You can read more about how to hire for personality here.
Keep the candidate interested
Even finding the right candidate isn't the end of the story - you also need to keep them engaged and interested in the role after their interview so they aren't snapped up. There are many small things you can do that make a big difference to how your company is perceived - respond quickly and informatively to questions, keep the gap between interviews as short as possible and try to decide quickly once you've spoken to them. Time to hire is critical. To achieve this a defined and agreed recruitment timetable is key. The candidate may have other offers on the table, and the decision could be as marginal as which company seemed the most interested and switched on.
Be the candidate's first choice
One way to ensure a candidate isn't tempted away is to make your company that candidate's first choice. That way, they'll turn down other offers for your job - and you'll be the one they're waiting by the phone for. The candidate will be working in your office for long periods, so they'll warm to a place they feel at home. That means when they interview you make them feel at ease, not like you are trying to catch them out. Having a single point of contact throughout the process is also beneficial because it keeps a familiar thread of continuity through the process. However, don't let this slow your process down, if you're using an internal or external recruiter remember the importance of speed as previously stated and get them that feedback as soon as you can.
There are a number of ways you can protect your team from suffering in a skills short market, namely a well thought out retention and recruitment plan, based on the market and recruitment trends around you.
AUTHOR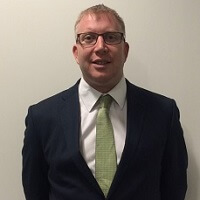 Patrick Mannall
Global Programme Director, Hays Talent Solutions
With over a decade of experience in the recruitment space Patrick is the Global Programme Director for one of our largest accounts. As part of the senior leadership team for the account Patrick supports the development of the global on-demand strategy. With particular expertise in the contract IT sector, Patrick is no stranger to the complexities of non-permanent staffing in candidate driven markets and can provide a wealth of practical advice on how to deal with the realities of ensuring a flexible pipeline of top talent, with particular expertise in on-boarding.