null
5 tips for successful communication with larger teams
5 TIPS FOR SUCCESSFUL COMMUNICATION WITH LARGER TEAMS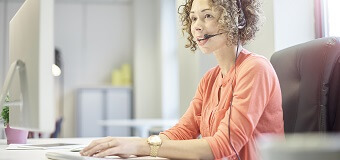 Being able to communicate well is essential in all areas of business, but it's not always easy to achieve top levels of internal communication especially when working with larger teams.
Research by Bluesource has found that business productivity can improve by up to 25% in organisations where employees are connected, which goes to show that you could be losing out simply by failing to engage effectively with your team.
So, with that in mind, here are my tips to ensure you are able to successfully communicate with larger teams:
1. Consider your audience
Think about the key messages you are trying to communicate, and who you are communicating to. For Millennials, technology is a much more familiar territory, so are more likely to default to more tech-heavy ways of communicating.
However, as a result, this can result in communication breakdowns as they are more likely to default to email rather than picking up the phone.
On the other hand, baby boomers tend to prefer voice communications and like a good balance between email, face-to-face communications and meetings.
If you are trying to communicate with a team that is diverse, consider using a number of communication methods to ensure the message is spread far and wide effectively.
2. Consider your approach
There are many communication options at your disposal, so make sure you focus on the ones that work for you. As well as knowing your audience, you also have to have a firm grasp of the information you want to impart, and what medium will be best suited to its circulation.
Phone calls and one-to-one meetings are often the best choice when needing to share information in a clear, concise manner, while emails are more appropriate for a thorough and documented response.
3. Bring people together
I have close to 70 people in my team, and they are based in both client sites and our own shared service centre. Some of these individuals sit on their own in client offices, so it is important to give them the chance to connect with each other and the overall account.
To ensure this happens I have recently introduced regular monthly team connects using our video conferencing systems, these are an opportunity to take them through recent performance, key changes and updates, as well as to share successes and good news stories such as marriages and key achievements. It is vital that these conversations not only allow for sharing information but also allow people to meet virtually and become more comfortable around one another.
4. Ensure important information is shared and cascaded
It is vital that all communications are clear and specific. Put yourself in the shoes of your team members and consider the type of information they would find valuable.
Acknowledge what you need to say, how it needs to be said, what the likely impacts will be as a result, and what employees should do if they have additional questions or queries further down the line.
5. Encourage regular check-ins
I operate an open policy, meaning that the members of my team can reach out directly if they need to. However, they are also encouraged to leverage each other's knowledge and expertise wherever possible. Oftentimes, most questions can be answered quickly and easily by a peer, everyone needs to be aware that when it comes to business, there are rarely any stupid questions.
We are currently in the process of developing buddying and mentoring schemes to assist develop and support our growing team. Not only will this increase the levels of knowledge sharing but will also build stronger bonds within the team.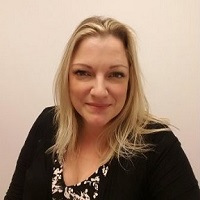 Laura Goodrum
EMEA Recruitment Programme Director
With over 14 yeas' experience within Recruitment and RPO across EMEA. Laura is currently responsible for the overall delivery and management of a team of nearly 70 people based in the EMEA region. Throughout this role she has managed relationships with key client stakeholders as well as being responsible for driving the team to achieve the account wide KPI's and CPI's by overseeing stakeholder engagement, team management, strategic delivery,

Prior to this Laura was part of the Account Management team for one of our key accounts and was responsible for leading the delivery of the processes and governance, projects and change management across the account.