BLOG

null
9 ways to improve diversity throughout your recruitment strategy
9 WAYS TO IMPROVE DIVERSITY THROUGHOUT YOUR RECRUITMENT STRATEGY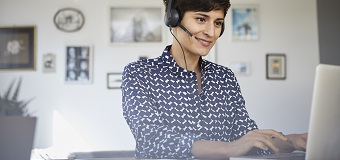 Equality, diversity and inclusion in the workplace is a hot topic today, so much so that jobseekers actively look for employers who value it. Yet many organisations find that various recruitment obstacles thwart their progress and hinder their commitment to creating a genuinely equal, diverse and inclusive workplace.
Luckily, there are deliberate, practical measures you can apply to improve your equality, diversity and inclusion, or ED&I, recruitment strategy and ultimately attract, employ and retain the best talent.
Why create a diverse workforce?
Not only is recruiting for ED&I the right thing to do, it's also a sensible commercial strategy. There are many recognised benefits of diversity and inclusion in the workplace. By unlocking underrepresented talent pools, an organisation can improve customer orientation and service, innovation, productivity, profitability, staff engagement and staff retention.
But to take advantage of these benefits, you need to ensure your recruitment process firstly attracts a diverse candidate pool, which you assess without bias, and then develop and retain within an inclusive culture and a workplace that creates equal opportunities for all.
Moving beyond talk: Real ED&I progress is required
Despite the enormity of the challenges that COVID-19 has brought us, the Black Lives Matter movement has prompted many business leaders to act rather than simply acknowledge that change is required.
This is important since failing to commit to real and lasting ED&I action will weaken your employment brand and damage your candidate attraction and staff retention rates. In fact, according to findings in our new Hays Barometer Report, when they next look for a new job, over half (54 per cent) of professionals say an organisation's ED&I policies will be either vital or important considerations in deciding who to work for.
Fortunately, over half (58 per cent) of employers now recognise that their organisation's ED&I policies are vital or important in attracting new talent.
9 ways to attract and recruit diverse candidates
In response to the Black Lives Matter global movement and the flow on effect in Australia and New Zealand, employees are looking at how their recruitment process can be changed to help them create a more diverse workforce. If improving diversity in the workplace is important to you, here are 9 recruitment tips to consider:
1. Update recruitment marketing materials: Communicating your commitment to ED&I can have a significant impact on your ability to attract more diverse candidates. Therefore, ensure your website and careers pages effectively represent your workplace culture and the experience of working for you. Create clearly defined and unbiased tone of voice guidelines for those who write and publish position descriptions and job advertisements. Make sure the imagery used on recruitment marketing materials reflects a diverse workforce and promote the flexible working practices you offer.
2. Review your attraction strategies: If the current channels you use to attract candidates are not delivering people with a diverse background, look at new channels or means of attracting under-represented demographic groups into your organisation. From recruitment agencies to social media, your own website, industry bodies and even word of mouth, there are various options to consider when looking to widen the diversity of your applicants.
3. Consider targets: Diversity recruitment targets for senior and line managers can have a positive impact on diverse candidate attraction and recruitment, although there is often hesitation around introducing formal targets. For those open to this strategy, targets can ensure an attraction and selection process is purposefully inclusive by mitigating the impact of unconscious bias. However, if targets aren't for you, some organisations prefer a policy of 'comply or explain', where hiring managers must explain if they are not able to comply with the expectation to produce balanced, diverse shortlists.
4. Run unconscious bias training for hiring managers: While there is greater awareness of the impact of unconscious bias in the recruitment process, key stakeholders should still be provided with testing and training to recognise and mitigate the impact of theirs. After all, we all have biases and they are a fact of life. Helping hiring managers and interviewers identify and understand theirs can positively encourage equality in candidate selection.
5. Create a diverse review process: One way to help improve equal opportunities when creating a shortlist is to involve a range of diverse stakeholders in the initial screening process. Having a range of people from different backgrounds, perspectives and opinions involved in reviewing CVs can help to deliver more informed and balanced selection outcomes.
6. Consider blind recruitment: Alternatively, you may like to consider blind recruitment to mitigate bias in decision making. This involves removing identifying features from an application prior to review, such as the applicant's age, gender or gender identify, ethnicity or name. You may even consider automating the removal of identifying data, which can help you focus on skills and aptitudes alone.
7. Use a structured interview process: A structured job interview process is one that uses the exact same list of questions in each interview, in the same order. This allows each candidate to demonstrate their skills and aptitudes equally and puts everyone on an even playing field. In contrast, in an unstructured interview, the interviewer will ask different questions, making it difficult to truly compare candidates equally.
8. Coach interviewers on how to discuss ED&I: With ED&I a common topic of discussion in job interviews, hiring managers must understand your organisation's support and how this can be portrayed to interviewees in an effective way. For instance, they can provide examples in an interview of how your organisation has championed ED&I and evidence the positive impact on individual employees as well as the wider organisation.
9. Authentically communicate progress: Don't forget to also communicate your ED&I agenda and progress with your workforce in a regular and transparent way, as this will aid your retention efforts. Make genuine progress though – you can't solely deliver aspirational messages as your employees won't promote your efforts or remain long-term if progress isn't authentic.
This is important since your employees can be strong champions of your employer brand. In fact, employee advocacy can be far more influential in attracting candidates than any message you promote, so ensure your employees understand your ED&I approach and the progress being made. Ideally, they should align with your ED&I vision so that you can empower them to communicate a consistent and genuine message.
Final thoughts
Working towards the creation of a truly equal, diverse and inclusive workplace is an ongoing journey that requires regular review. So, set realistic targets that you can measure, evaluate and report on. From this, you can clearly gauge your progress and determine what new actions must be taken to deliver change, then begin the process of measuring, evaluating and reporting again. This should be a continuous cycle.
In addition, if ED&I progress in your workplace has stalled in light of COVID-19, conduct an audit to determine your current position and how it differs to your ideal.
Add the above specific recruitment tips to increase diversity in your workplace, and you'll be able to turn theory into action and work towards achieving equality, diversity and inclusion recruitment best practice.
AUTHOR
Nick Deligiannis
Managing Director of Australia and New Zealand
Nick Deligiannis, Managing Director, began working at Hays in 1993 and since then he has held a variety of consulting and management roles across the business. In 2004 he was appointed to the Hays Board of Directors. He was made Managing Director of Australia and New Zealand in 2012.