Content_GLO_HTS_BlogTitle
Asset Publisher
BUILDING YOUR EMPLOYER BRAND AND BECOMING A CLIENT OF CHOICE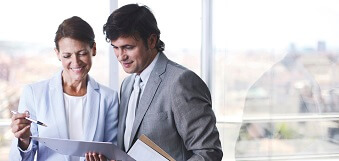 With unemployment at historic lows, and a growing number of unfilled jobs across many sectors of the economy, we have entered a new era of talent scarcity. Driven by a number of economic, demographic, and firmographic trends the contingent workforce is growing in both size and importance for organizations that need to get work done. In today's hyper-competitive global marketplace, those organizations that can effectively attract and retain talent will gain a distinct competitive advantage. One proven solution for companies to secure the best talent is to proactively market their employer brand with the goal of becoming the "client of choice" for these valuable flexible workers.
Employer Value Proposition and Branding
An effective employer brand promotes the organization as a preferred place to work. Employer Branding as a practice has gained significant importance for HR and Talent Acquisition professionals, who are tasked with making sure their organizations have the workers needed in order to execute their business plans.
So, how does your organization build a brand that attracts and retains talent?
Amazon CEO, Jeff Bezos, described the concept of branding as "what other people say about you when you're not in the room." So, when we think about building an employer brand, we want to ask questions like: What do people say about your organization as a place to work? Are your job opportunities attractive? Is the company viewed as a great place to learn and build a career? Is your employee turnover higher, or lower, than industry norms?
The basis for answering these types of questions is to understand what your employer value proposition is. If you want to be the employer of choice you have to take your value proposition, and then build a brand image targeted at those with the right skills, background, and values. This requires the application of branding principles and marketing practices to the HR and Talent Acquisition functions.
However, an organization not only needs to attract workers, but it must also retain them. It is necessary to continuously engage with and value workers so that they want to stay, and will help promote the company.
Internal Branding: Creating Employee Advocacy
The creation of an effective employer brand begins with current employees. It's essential that there is an alignment between the employee's values and the company's values. Your employees have to embrace your brand before you can begin promoting it to potential recruits.
As an example of building an employer brand, Hays has built an extensive LinkedIn presence due to our online employee advocacy. Our internal employees promote the Hays brand daily, keeping our followers and candidates engaged in our events, services, and upcoming job opportunities whether they're searching for a new role or not.
When your brand, and relevant content, is shared like this among your own employee network, the message becomes more authentic and personal. Employer branding leads to strong organizational identification and, thus, positive employee attitudes towards the company.
Employer Attractiveness
In our annual What People Want study, Hays discovered that 89% of people would leave their current role if the right job opportunity came along. This presents a recruiting challenge for organizations – they must not only advertise open roles in a timely and compelling way to the right audience, but they must also sell the value of the company to potential job seekers who might not be aware of the company, or be compelled to consider a new role.
Organizations competing for talent in a highly competitive job environment have to differentiate themselves and be seen as attractive to future candidates and also to current employees. The information available to job seekers helps shape their opinions which in turn impacts organizational attractiveness and their job choice decisions. Employer branding begins with developing a unique value proposition that gives identity to the organization, including culture, management structure, style etc. The organization can then steer its efforts to attract, select, recruit and retain those who can add value to the company and can deliver on the company's brand promise. It is important that the employer brand provides a consistent brand image that supports all other branding efforts.
Direct Sourcing to Find and Engage Contingent Workers
Attracting talent has become a critical ingredient for company success today. As potential full-time and contract workers learn more about the positive aspects of the employer, they are more likely to identify with the brand, and will more likely choose to seek openings in the organization.
To help clients find and engage contingent workers, Hays Talent Solutions has been an industry pioneer in developing a direct sourcing solution, sometimes referred to as "RPO for contingent". This innovative sourcing strategy promotes a client's employer brand, and then engages with independent talent through our proprietary "Find and Engage" methodology. Direct sourcing leverages a company's client of choice reputation and delivers substantial cost savings over traditional staffing solutions – enabling a company to engage directly with, and hire, the right talent at the right time.
Conclusion
In today's globally competitive talent market we have proven that employer branding, and client of choice attractiveness and advocacy is instrumental in being able to attract, recruit and retain the right talent. Effective employer brands hold a strong employee value proposition which is true to the organization's culture, values and performance. It provides both effective and tangible benefits for prospective and existing employees. A company's employer brand is reflected in its policies and practices – and when planned well and implemented effectively, leads to a competitive advantage and profitability for the organization.
AUTHOR
Kimball Norup
SVP, Head of growth at Hays Talent Solutions- Americas
With nearly two decades of experience in the human capital management industry. Kimball has experience in structural engineering, publishing entrepreneur, and running a successful strategy consulting firm. He earned a Bachelor of Science degree in Civil Engineering from California Polytechnic State University, San Luis Obispo and an MBA with honours from the University of California, Davis.

Now his expertise is used working cross-functionally with the Hays Talent Solutions global leadership team to build the strategic plan for the expansion of Hays Talent Solutions in the Americas region. Focusing on business growth and client acquisition, activation, retention, and upsell across the region.