BLOG

null
Contingent workforce programmes in Asia and their benefits
CONTINGENT WORKFORCE PROGRAMMES IN ASIA AND THEIR BENEFITS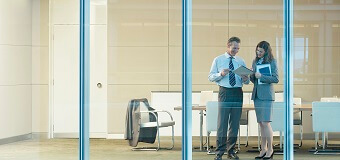 Last week over 150 HR and Procurement professionals came together at Staffing Industry Analysts' Contingent Worker Summit (CWS) in Singapore. The aim of the summit was to share how organisations, in Asia and globally, can get the most from their contingent worker programmes.
This is third time to summit has been held in Singapore and we are pleased to have been invited each year to share our experience as guest speaker and panelist. One of the key observations from the summit this year was the diversity of attendees, from the type of organisation and functions represented to the level of visibility and control they currently have over their contingent worker population.
Questions raised ranged from:




• What is a "contingent worker programme"?




• What benefits can I expect?

To the more complex:
• How does this change over time?
• How does this apply in Asia?
• What's next here and globally?
Over the next few weeks I will sharing some thoughts and observations on these questions and some of the wider discussions from the summit.
What is a "contingent worker programme"?
Whilst the phrase "temps" once conjured up the image of a fill-in covering while your full-time employee was on leave. This is no longer the case. Contingent workers are those vacation cover staff and many more types of workers, from light-industrial workers to highly skilled specialists, consultants and even robots (more of that in a later post). As professionals seek out increasingly flexible working options this growing talent pool is rapidly changing how companies fill jobs and the make-up of their workforces.
A contingent worker programme is designed to manage this new mobile and highly agile workforce – ensuring organisations have visibility and oversight of these workers. These programmes often fall under HR but also can be managed by procurement. However, as the prevalence of these programmes increases I have noted specialist "Contingent Worker Management" functions and professionals are becoming more common, a trend reflected at the summit.
There are many options for your programme from Managed Service Programmes (MSP) to Vendor Management Systems (VMS) and Contractor Management Offices (CMO).
What benefits can I expect from a contingent workforce program?
The biggest advantage of any staffing programme, for contingent or permanent workers, is the increased ability to connect you with the top talent. However you can also derive a number of other benefits, including:
• Cost- effective management of wages, candidate attraction methods and fees
• Risk- visibility and management of statutory, employment and business risk
• Quality- improved stakeholder management and feedback, worker productivity and attrition
• Efficiency- reduced time to hire and transactional costs
How do I realise the benefits of a contingent workforce program?
Whilst there are many benefits and factors to consider when exploring if a contingent workforce programme is for you, the first thing you should reflect on is the why. Why are you looking to implement a contingent workforce programme? Out of all of these benefits what are you looking for?
Over 15 years developing talent solutions for organisations of all sizes I have found the best way to deal with this is to think of it as four box/quadrant model of the afore mentioned factors:
| | |
| --- | --- |
| Cost | Risk |
| quality | Efficiency |

Contingent workforce programmes can help with each of the above, but you need to consider which is the most important to you. Does each of the criteria have equal weighting, 25% each or equal quadrant? Or is one more important than the others?
If your focus is on revenue generating roles then time to market, the efficiency quadrant, may be largest. However, in highly regulated industries it may be more important to place the greatest emphasis on risk, making this the dominant quadrant.
Whilst the old cliché 'if you can't measure it, you can't manage it' may not always apply, when it comes to the recruitment and the management of a contingent workforce it certainly does.
To effectively focus your programme you need to understand, prioritise and define what success looks like for you and then mirror these on your contract measures, Service Level Agreements (SLAs) or Key Performance Indicators (KPIs).
If you have any questions about getting started in workforce management or would like to discuss the potential benefits to your organisation in particular please contact me.
AUTHOR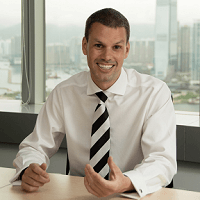 Robert Moffatt
Senior Vice President Corporate Solutions for the Americas, Hays Talent Solutions
With a 20 year plus track record of designing, implementing and managing resourcing services Robert has a wealth of knowledge on the challenges and opportunities facing employers and providers in maintaining a competitive advantage in talent acquisition, engagement and retention.
As Director of Corporate Solutions, initially in Europe, then APAC and now the Americas, Robert is one of a global team responsible for innovation and product development for Hays Talent Solutions, the Hays' Managed Service Programme (MSP) and Recruitment Process Outsourcing (RPO) division.
He has a passion for new ideas, markets and opportunities and has been instrumental in a number of Hays recent global projects including the roll out of a global research and insights programme, new social media engagement strategy, the evolution of our direct sourcing approach and a quick deploy RPO service for start-up and high growth companies.