null
Defining your procurement business case
DEFINING YOUR PROCUREMENT BUSINESS CASE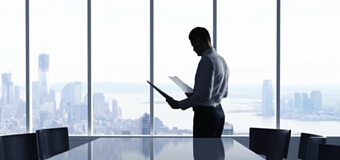 One common question I'm asked when meeting with prospective buyers is "how do I demonstrate to others that there is a need for change and the value outsourcing can add"? This was reflected in our HR Services Procurement Best Practice Survey, where defining the measures of success was an area that procurement organisations rated themselves weakest at, yet it achieved the second highest importance score, behind realising the Return On Investment. When I spoke to respondents to understand this in more detail, it was clear the whilst the cost and time reduction metrics were easier to quantify, the desired impact on quality and risk however were far harder to evaluate. So how do you decide what to monitor to demonstrate value to the business, and how do you create a compelling case for change?
Achieving a balance between cost, quality, efficiency and risk?
In my last article I explored how to ensure you have business engagement from the outset, this is key to defining what success looks like in terms of key dimensions of cost, quality, efficiency and risk. The understanding you develop at this stage will help inform where the challenges really lie and the balance required. As we've considered these dimensions within our RPO and MSP services around the world we see distinct variations in the way different markets and sectors approach the weighting of these dimensions. Getting the balance wrong often impacts the others in an unforeseen ways, compromising risk management in favour of a low price, or perhaps reducing the time to hire without driving up the quality of the hire. A good outsourced recruitment provider will understand the balance required and work closely with you to navigate this successfully but this requires a balanced internal business case from the outset.
We have seen risk overtake cost as the key driver for outsourcing, certainly in the non-permanent workforce, during the last 12 months and frequently advise organisations around the level of exposure to risk that we see as acceptable and the ways to improve metrics in this area.
What is important, must have or optional?
Organisations that have completed the business engagement phase successfully should possess a detailed understanding of the needs of the organisation and should now be able to detail precisely the operational model that will deliver on those needs. Other organisations, especially those whose expertise isn't focused on talent acquisition or workforce management bring suppliers in at this stage to benefit from their knowledge. This benefits both parties as it allows suppliers to gain a much more detailed understanding than an Request For Proposal document or technology driven exchange of Q and A would ever allow. Taking this approach also provides the organisation with access to the latest thinking and a range of different, often complimentary approaches and allows them to pick and choose the best solution before finalising their own needs. If this isn't possible you can still benefit by providing suppliers with flexibility in the solution they can propose when you ask for responses by detailing what is important, which bits are must have and the things that are optional. This often leads to more innovative, future proof solutions.
Evaluating the risk of change
The final area in the business case that needs serious consideration is the risk of change from the current arrangements to the proposed outsourced service. This is another area we work on extensively with our prospective clients running implementation workshops, which map out the approach we recommend to migrating from the old to the new service. These workshops also consider all of the associated costs that the organisation will need to incur in order to realise the benefits of the new service. Supporting this process allows the business case for change to demonstrate a robustness in approach and a close control of the key influencing factors in realising the ROI.
Managing the risk of change is a challenge whether you are looking at recruitment outsourcing for the first time or looking to change your existing provider. I would encourage buyers to engage with prospective suppliers to work through the plans and potential pitfalls in some detail alongside defining the measures of success to help improve adoption and success rates of the proposed solution once live.
Putting these learns into practice
Creating engagement with your prospective suppliers is a time engaging exercise, and I fully understand why not all organisations are able to invest that time in their HR services procurement processes. However, I believe that a continued lack of engagement in 2016 will increasingly see fewer suppliers engaging with so called blind processes as the need to provide a tailored proposal increasingly dominates the needs of the buyer community. This will limit access to solutions from otherwise suitable suppliers, who choose to focus their efforts into opportunities where increased engagement delivers increased relevance of the solutions being proposed.
When most people think of a business case for change they expect to create a document that has all the answers to secure sign off for a project that they can then take out to market. This is not the case any more.
It's no longer enough simply to state the case for change, your proposal must consider four key areas:
1) Your why – a clearly defined statement of need and the value this solution could add 2) A flexible specification – a statement of your requirements and the standards to which the solution should conform that allows for innovation 3) Success metrics – clear measurable metrics that are balance based on stakeholder feedback 4) Risk evaluation – identification of all of the risk and impact areas not just the benefits
Once you have all these, your business case becomes more than just an administrative document for approval, it is a framework for success, covering planning, decision-making, implementation and review.
Delivering a balance between time, cost, quality and risk isn't an easy thing to achieve, but when you do the difference is noticeable and most definitely worth the effort. I would always welcome the opportunity to explore these concepts with any organisation looking at outsourcing for the first time, or considering a change in supplier so please get in contact if you want to explore this further.
AUTHOR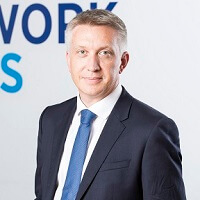 Jon Mannall
EMEA Managing Director and Global Head of Sales, Solutions and Innovation, Hays Talent Solutions
Jonathan is the EMEA Managing Director and Global Head of Sales, Solution and Innovation for Hays Talent Solutions, having joined Hays in 2011. Previous roles held at Hays included Client Director, Service Delivery Director and Head of Sales for the UK. He is now responsible for leading the approach to engaging and securing new clients and to ensuring that the products and services offered by Hays Talent Solutions continue to meet the changing needs of our global, regional and local customers. For more information about Hays Talent Solutions, visit our website.

Prior to joining Hays, and after completing his Masters in Philosophy and Management, Jon worked in the RPO and MSP sector for 10 years with a range of Financial Services, Public Sector, IT & Telecommunications, and Insurance clients in Sales and Operations Director roles.