null
Employer branding mistakes companies are making online
TOP 5 EMPLOYER BRANDING MISTAKES COMPANIES ARE MAKING ONLINE AND HOW TO ADDRESS THEM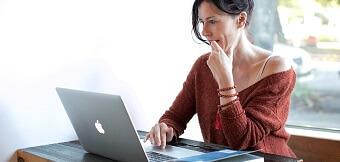 Your EVP began its life as the guiding light for all your talent attraction and employee engagement efforts. Today, it's little more than a handful of blandly aspirational messages on career development and social responsibility languishing in a draw. And whilst you know your digital presence is a core weapon in your talent acquisition arsenal, you just don't have the budget or resources to do anything.
Never fear, it's very possible you're making one of these 5 common online employer branding mistakes, and with some small adjustments you can get your candidate attraction plans back on track.
1. The shopping list becomes two sentence paragraphs
As the age old adage goes, first impressions count. For many the first time a job seeker will encounter your employer brand is when they see your job advert. Yet it's the place so many fall down.
Far and away the worse thing a candidate can see is a bullet point list of must haves, and not just because it's off putting if you don't have all the skills. With the increasing use of programmatic and multi-post tools, the same advert is being pushed to different job boards and they don't all support the same formatting, so what started out as a space saving way of breaking up lots of text turns into the opposite.
Try focusing instead on ways of crafting two sentence long paragraphs (I know your English teachers will be so disappointed), but they are much easier to read on mobile, especially when combined with some subtle headers as breaks.
Be sure to include the words and terms they'll be typing into their search bar, why they should come and work for you, as well as how they'll get the job done and what reward they'll get in return.
2. Immobile becomes being more upfront
As highlighted by our UK What Workers Want report 78% of candidates use their mobile phones to complete their initial job search, yet 46% of employers said no or I don't know when asked whether or not their careers portal is optimised for mobile.
Whilst being mobile friendly sounds like a lot of work, 96% of people complete their job applications on a desktop, so it's really only the job adverts you need to optimise, and most of this comes down to how you write you advert.
Your mobile applicant is scrolling through the search results, seeking a new boss that doesn't expect to take twice as much as they give, at the end of another late finish, when their train arrives. Or they're waiting in line on their lunch break looking at your advert when it's their turn to pay.
All these interruptions mean shorter attention spans, so give them what they want as soon as possible. Put the hot stuff, like salary, location and a reason to read on, up top.
3. Stretching themselves too thin becomes precision targeting
Just because a social media site exists, doesn't mean you need to be on it. All too often we see social accounts set up to support careers content that soon due by the wayside when the enthusiastic brand advocate gets pulled into other projects or leaves.
Digital channels take some serious upkeep. By taking on too many you could be putting your already stretched resources under unnecessary pressure.
Instead use that persona mapping you did as part of your EVP to think about where your target audiences are and what kind of messaging is going to work with them. There's no point in posting all your jobs on your own Facebook, Twitter and Instagram when the majority of your vacancies are for developers who are hanging out on online forums sharing programming knowledge. Swap your irrelevant job ads for expert advice and success stories from your employees in all the right places.
4. Having an outdated careers site becomes data-led updates
Despite the ever changing nature of the workforce many EVPs are created and rarely, if ever, reviewed. The same can be said of careers sites. Your brand is constantly evolving and you need to continue to iterate on your story as your company scales and shifts.
Your careers website should be a hub for candidates to engage with your brand, not just learn more about you as an employer.
An easy fix is to review your career related website analytics to see what content featured is receiving traffic and leading people to read more, and what isn't. Key to this is tracking what leads to a conversion by following the journey from these pages so you can identify the pages and behaviours that really convert.
You should also look at your hiring statistics to identify if you need to add a role profile because you're hiring more in that area and it isn't covered, or add more accurate content to areas where you have high levels of early leaver turnover.
To keep your website up to date put in regular reviews once a month in line with your regular KPI reviews, to identify the one key stat or area you're falling down, and updating your website could support.
If you have more capacity a simple content plan that ensures you have regular messages being shared externally and internally about why your organisation is a top employer of choice takes you to the next level.
5. HR does it all because employees are your biggest asset
There's a reason we call it an employer brand and not a recruiting brand. An employer brand has to be authentic, not just what you want to say. It's comprised of what your employee's think, what outsiders perceive, as well as where and how you'd like to be seen.
So don't just focus on what it's like to be recruited, show people what it's like to work for you. An easy way to address this is bring in the views and input and network of your employees.
For example, at Hays we've found that despite being one of the most followed companies in the world on LinkedIn, and the most followed staffing company, our employee posts get way more engagement than our company updates. In response, we built Social Post, which helps our employees to share relevant content (including our careers content).
We also spend a great deal of time ensuring our intern employees give us honest and open feedback and reviews regularly on the increasingly popular career review sites, such as Rate my Placement and Glassdoor. This has helped us to regularly be named as a top company, but most importantly it means a potential employee gets an honest view of what it's really like to work here, not just the messaging and image we push out.
Do not invest in your online employer brand alone
Whilst fixing all of the above mistakes is important to attract a better-quality candidate not paying attention to other aspects will actually undermine the investment you're making.
The number one mistake organisations make with employer branding is to spend time creating it but not follow through on implementing it throughout the employee experience. While defining an employee value proposition is important, it should be lived rather than stated.
You need to educate your hiring managers, ensure it feels authentic to them and ensure it follows through to every step after someone encounters you online. The employee brand should begin at the job post, continue through the hiring and on-boarding process, and be present in your employee engagement, employee reviews or benefits.
To test the candidate experience part of your EVP, and to receive an instant bespoke report of recommendations on how to take your candidate experience to the next level, use our candidate journey assessment tool: https://www.hays.co.uk/candidate-journey/index.htm
AUTHOR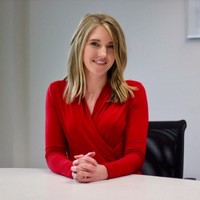 Laura Webster
Global Marketing Manager, Hays Talent Solutions
Focused on leading the planning and delivery of strategic marketing programmes to support the growth of Hays Talent Solutions globally, Laura works with our teams around the world to share our insight and expertise.

Before moving to her current role Laura headed up the marketing for a third of Hays' UK specialisms, including Accountancy and Finance, Life Sciences and Financial Markets, developing our candidate attraction and client engagement strategies. Prior to joining Hays, and after completing a BSc in Management at the University of Manchester, Laura worked in a marketing agency as an account manager and headed up the marketing for a technical recruitment company and marketing consultancy, where she gained her Professional Diploma in Marketing.