BLOG

null
Freelancers, the new World of Work, and the Talent Forward approach
FREELANCERS, THE NEW WORLD OF WORK, AND THE TALENT FORWARD APPROACH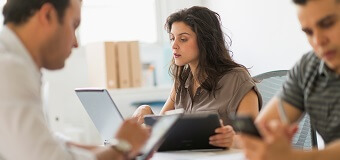 The world, and how talent works within it, are changing rapidly, as is our entire environmental and economic ecosystem. When we talk about talent and the evolving world of work, "talent" is essentially everyone, and how we continue to evolve is a mindset that applies to us all. To be successful, companies must have a vision for their future which must include the talent that will help meet those goals. By committing to understanding how talent sees your company and engages with you, and effectively communicating your employer value proposition, talent can better commit themselves to helping advance your business.
I recently attended Denver's Freelance week and was able to connect with a variety of freelancers; some who newly started working as a freelancer and some with 10+ years of freelancer experience. In all my discussions, the same topics were repeatedly touched upon. These topics ranged from getting gigs with clients, the aversion to landing gigs with large clients, payment terms, business liability insurance, independent contractor compliance, IP and work product, subcontracting, and basic networking topics like connecting with other freelancers. I found it interesting that so many freelancers had similar thoughts on the environment they are trying to thrive in.
Do you know how freelancers get gigs and why it's important that your company is seen as a client of choice? It was clear at Denver's Freelancer week that every freelancer wants to work, but more than that, they want to work on their own terms and remain flexible, while also working for an organization that is conscious of these needs as well as the ever-changing needs of an evolving world. The desired company that freelancers want to work for seemed to be one that they could easily identify a new gig with, had a good brand, and didn't make the hiring and engagement difficult. I quickly gained an understanding that most of these freelancers are landing new gigs through networking and their professional circles. All the freelancers I spoke with were aware of the different cloud-based gig platforms, but still only used those as one avenue for landing their ideal gigs. Few were able to obtain gigs directly through larger companies without going through multiple layers and cumbersome processes, which, unfortunately, is the norm.
Some freelancers described working with a large client as confusing and cumbersome, with the outcome of often being sent to a vendor of the client to pay the freelancer. This is a typical scenario with any type of contingent workforce program, and there is often a lack communication/education about the process on both the manager and freelancer's side. Whether a company manages this process internally or they have a dedicated MSP program in place, I still see how this confusion can exist. When working with a company that has 500+ managers with different needs, it's understandable – even expected -- to have confusion about how to engage the different types of "talent" we keep speaking of. The two biggest hurdles I've experienced with programs are the need to decrease the time to onboard and to increase cost savings. Couple this with the need to fill hard-to-find roles within these parameters, and you can see there is a need for new solutions.
A "talent forward" MSP is one new solution that can quickly identify talent through multiple channels, whether it's through direct sourcing, sourcing via a supplier base, or utilizing a cloud-based platform. It is a solution where your MSP service provider can identify a worker, engage and onboard the worker quickly and at a fair price, regardless of worker classification. The process is win-win for all parties involved since the manager's need is satisfied – without the worry about where the worker came from or how that worker is being paid (whether as a W2 employee, as an independent contractor, or through a supplier) – and the worker is able to quickly start their new role.
Freelancers should see themselves as the lifeblood of progression and continued evolution in this new world of work. These relationships are more than transactional, they enable the continued success of projects and profitability. Being able to take away any hurdles or roadblocks to engage with this talent in a way that is beneficial to all parties is a recipe for success. Freelancers want to be able to do the work without having to take on additional burden of a difficult engagement, and businesses want to be able to quickly fill roles, save money, and ensure they are engaging with their workers in a compliant way.
There is no doubt that these freelancers are what make up the talent you're looking for. From the enthusiasm I felt during Denver Freelancer week, freelancers are looking for you too. We fully understand how freelancers want to work and are connected to what manager expectations are. Through that understanding we've created a way to find the best talent, at the right time and place, for a fair cost – regardless of worker classification or source.
Whether W-2 or independent in nature, Hays Talent Solutions' strategic focus is to create, manage and support programs related to your pre-identified and direct-sourced contingent labor population. Whether by virtue of their specialization for a project or referral to the project, these freelancers are high profile with very specific needs. In addition, the programs to support these critical freelancers must be structured to ensure compliance, cost efficiencies, and unparalleled service.
Our Talent Forward strategy delivers a unique way to connect with freelancers like the ones I met at Denver Freelance Week. How we find and manage talent is morphing in this new and ever-evolving era, whether the talent/freelancers are engaged through staffing suppliers, an already existing extended supply chain, or through a direct sourcing model. Having a talent forward approach, coupled with a technology-enabled service delivery allows you to be a client of choice to freelancers in this exciting new world of work.
AUTHOR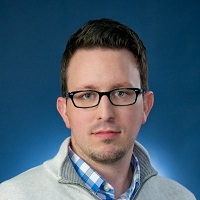 Daniel Evanoff, PHR, CCWP
Operations Director
As the Operations Director for Hays Talent Solutions, Dan provides innovative, strategic and professional leadership with expertise in contractor management and independent contractor compliance, as well as an exclusive understanding and perspective of how third-party vendors, VMS, and MSP providers interact with clients, partners and talent.