Content_GLO_HTS_BlogTitle
Asset Publisher
HOW PREPARED ARE YOU FOR YOUR NEW STARTER? FIVE TIPS FOR AN EFFECTIVE INDUCTION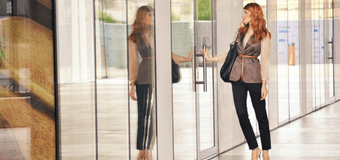 So, the contracts have been signed and sealed, and you're excited to finally introduce your latest recruit to the team. But the hard work doesn't stop here, in fact, it's only just begun.
As a hiring manager, it's so important to understand and appreciate that it's those first few days of employment that are most critical for both you and the employee. In fact, according to a study by Bersin/Deloitte – 4 per cent of employees quit after a bad first day, and a huge 22 per cent of employee turnover occurs in the first 45 days. So, however positive you are feeling about your latest hiring decision, a poorly organised and unwelcoming induction process could undo all your hard work.
A well organised, well thought-out, long-term and tailored induction will pay dividends to both you and your new starter in so many ways. It's therefore so important that you put the time and effort into ensuring your induction process is as effective as possible. Here's how:
1. Start inducting them before they join
You should begin the induction process as soon as the candidate has accepted the job offer. Once the offer has been verbally accepted, immediately send out an offer letter along with the employment contract, confirming key details such as start time and where to report to on their first day.
It's also a great idea to follow this up with personalised email to say how much you enjoyed meeting them during the interview process. This is also a great opportunity to reiterate how excited you are to welcome them to the team and let them know that you are there to answer any questions they might have.
2. Be sure to keep in touch throughout their notice period
If your new recruit is working a long notice period, understandably, this can mean your contact with them can drop off, but do try to make a concerted effort to get in touch frequently. It's also a nice touch to drop them invite them to any planned team social events taking place during their notice period, so they can to get to know their future colleagues. You should also urge your team members to connect with the new starter on LinkedIn, by sending them a personalised message just to say hello and welcome them aboard. As their start date approaches, provide your new starter with information on some simple practicalities such as dress code, parking availability and nearby amenities.
Keeping regular contact with the new employee during their notice period, no matter how long it is, will start to make your new starter feel welcome before they have even joined, and feel excited and prepared for their first day.
3. Prepare ahead of time for the new starter's first day
Preparation is key to ensuring your new starter's first day runs smoothly. During the weeks leading up to their start date, plan a tailored induction agenda for them (this should span over 2-6 weeks, depending on the role and level of seniority), and send this to them via email. This induction should include regular check-ins with you, introductions to all relevant departments and stakeholders, and, of course an overview of the business, team and priorities. If the new starter receives this ahead of time, they will know what to expect during their first few weeks, who they will meet and in which locations they will need to be.
Remember to liaise with your IT department to ensure that from their first day, your new starter will have all the equipment they need, and access to all relevant systems. You should also encourage your team to be supportive, should they need assistance with phones, on the computer systems and so forth.
Lastly, organise a welcome lunch with your immediate team to take place during your new starter's first week. Send the calendar invite so that it's in the employee's inbox when they first log in to their email account.
4.The first day and first week
Invite your new starter to come in at 10am for their first day. This allows you time to get fully organised whilst giving them a chance to tackle the commute. On arrival, ensure there is someone there to greet them, and that you have briefed your reception staff adequately. Show them to their desk and take the time to introduce the new starter to their immediate team and allow them time to get acquainted. Then start your induction agenda, and stick to it throughout the coming weeks.
I think it's always a good idea to set some small tasks for the first week. This will help your new starter feel they are making an impact early and are already part of the team.
5.Create opportunities to promote your employer brand
Make every effort to create a welcoming experience your new starter wants to talk about. A new member of the team presents an opportunity to promote your employer brand on social media. For example, when new people join LinkedIn they set up a table with balloons and lunch in their staff canteen. This welcoming touch often impresses new starters so much they take to social media to shout about it.
Other organisations have made social media a key part of the on-boarding process by having a studio photo taken of the new starter and shared on the company pages. This kind of initiation furthers team bonding and can give great exposure to your brand and company culture.
6. Check in regularly
Remember to build opportunities for feedback into your induction process. It's important that you understand how a new employee's first few days have gone, in their own words. This is done best in a private room away from the team. Every new starter presents an opportunity to improve your induction techniques, so encourage honest feedback and take appropriate action to improve your processes. By checking in regularly, you can demonstrate to your new starter that you operate an open door policy and tackle any early issues before they become a problem.
In reality, it could take months for your new starter to feel settled and fully up-to-speed with their new role, your team and the wider organisation – and that's completely normal. However, a well organised and tailored induction process will only serve to speed this process up – which of course, benefits both parties.
Finally, by creating a welcoming and inclusive working environment, word will spread and enable you to recruit and retain the best future talent for years to come.
If you found this article interesting you may also enjoy:
AUTHOR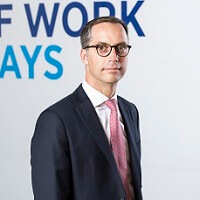 Matthew Dickason
Global Managing Director, Hays Talent Solutions
Matthew is the Global Managing Director for Hays Talent Solutions, having joined Hays in 2005. Previous roles held at Hays include Business Director in the UK and Chief Operating Officer for Asia Pacific. He is now responsible for leading the global business of Hays Talent Solutions and investing to ensure clients retain a competitive advantage in talent acquisition from the delivery of Hays MSP, RPO, technology and modular service solutions. For more information about Hays Talent Solutions, visit our website.

Prior to joining Hays, Matthew worked within Engineering, Research, Operations and Commercial areas at Johnson Matthey and Corning Inc. He has formal qualifications in Organisational Psychology and Industrial Engineering.