BLOG

null
How to better manage SOW spend
HOW TO BETTER MANAGE SOW SPEND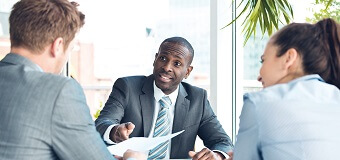 In many ways the procurement of services doesn't feel like it has progressed much over the past two decades. I remember a much younger, thinner and less grey version of myself stepping into the MSP sector 18 years ago and working with clients in the UK to get control of their contingent labour spend, and the challenges were always the same- you can't manage what you can't see, and no-one will show you their spend for fear of losing it.
There was always a vast set of needs delivered through outsourcing of services to third parties that wasn't managed by procurement. The spend profile was complex and tooling wasn't available to effectively scale procurement support across the various transactions types, leaving the procurement teams I worked with focused on other high value projects that were easier to impact.
Same issues, different names and faces
Roll forward to today and it sometimes feels like the only thing that has changed is that vendors, and managers, have got better at working round the controls, whilst spend on services steadily rises, forecast to accelerate as the gig economy explodes around us.
Many of the procurement professionals and business leaders we work with today, are exploring how they can manage this increase in the use of services to deliver on the BAU and project needs of their organisations, and for three main reasons:
1. Increasing numbers of gig workers provide organisations with the ability to meet their strategic objectives, and reduce fixed operating costs. Yet current procurement processes set-up around services generally lack scalability and feels unsuitable for the challenges teams are already facing.
2. The risk and cost profiles around the engagement of services have been left unchecked for too long. Optimising this spend category is long overdue.
3. When you analyse services spend in more detail its characteristics are very similar to those successfully managed by MSP programmes. Combine this with developments to VMS tooling, and the use of procurement process and best practice, these learns can now be applied to services spend.
How to start optimising services spend
Due to this increasing importance, I put my procurement solutions experience to use, taking part in a panel debate at CWS Europe, on how business can better manage their SOW spend. Also adding their decades of procurement expertise to the panel were Vincent Lattimore, Head of Transformation Sourcing and Professional Services for AIB, and Eric Mesrits, Head of Services Procurement at Hays Talent Solutions.
The key question's we tackled were where to start and how to tackle the inevitable challenges we will face in bringing this under control. Our panel felt there was a real opportunity to apply some sound procurement thinking to the topic.
They recommended that companies:
Start by creating a strategy around your services spend that allows you to gain visibility of the spend profile by business line, by vendor. For example, looking at access controls to isolate consulting headcount engaged outside of contingent workforce spend.
Create a risk profile around the spend that gives leverage with stakeholders to make changes to localised purchasing processes. For example, is there a contracting risk around things like IP protection that could be used, or are the risk transfer practices strong enough.
Analyse spend patterns and then optimise the spend by leveraging relationships with key vendors.

Where to invest first
Our final discussion centred on the three key areas of investment that should be considered by companies looking to better manage their spend in these areas, and we concluded:
1. Firstly, invest in training, knowledge and resources specific to this area and ensure strong engagement with your business areas by adopting a partnering approach.
2. Secondly, invest in state of the art technology to make sure your systems are capable of scaling to meet the ever expanding needs within these categories. This will give you the ability to create visibility to create and deliver a strategy for spend optimisation based on fact not opinion.
3. Last but not least, it is essential to focus on change management initiatives to overcome the initial barriers to adoption with enablement for business owners as your key message.
Success is enabling others
There was also a strong recognition that HR teams and buyers need to be emotionally/culturally aware when tackling services spend, even if only within a single country, but certainly with multi-country coverage. Change can be challenging and there is a need to tackle the emotional barriers that can prevent people from engaging with new processes.
The key message is always enabling people to do an even better job than they've done previously.
Services spend is often based on localised needs and negotiations with services vendors. For example, the marketing department are outsourcing copywriting for a new website, or perhaps your IT department are outsourcing a server migration or platform integration project.
New initiatives are often blocked when corporate spending controls are imposed from afar, and procurement need to overcome this image, and be seen as enabling the business to secure better services or maximising the impact of their available budgets.
For our panel, enabling more effective message to lead with than controlling.
Bringing your services spend up to date
Including services spend under your MSP programme can be an effective way to optimise spend on services in most organisations. And just like when you first got started in contingent workforce management success is dependent on getting visibility, gaining trust and achieving adoption. Thankfully this time around you have all the change management lessons learned under your belt and the battle scars to prove it.
AUTHOR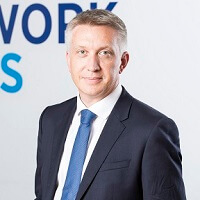 Jon Mannall
EMEA Managing Director and Global Head of Sales, Solutions and Innovation, Hays Talent Solutions
Jonathan is the EMEA Managing Director and Global Head of Sales, Solution and Innovation for Hays Talent Solutions, having joined Hays in 2011. Previous roles held at Hays included Client Director, Service Delivery Director and Head of Sales for the UK. He is now responsible for leading the approach to engaging and securing new clients and to ensuring that the products and services offered by Hays Talent Solutions continue to meet the changing needs of our global, regional and local customers. For more information about Hays Talent Solutions, visit our website.

Prior to joining Hays, and after completing his Masters in Philosophy and Management, Jon worked in the RPO and MSP sector for 10 years with a range of Financial Services, Public Sector, IT & Telecommunications, and Insurance clients in Sales and Operations Director roles.