BLOG

null
How to build a culture of inclusivity among your workforce
HOW TO BUILD A CULTURE OF INCLUSIVITY AMONG YOUR WORKFORCE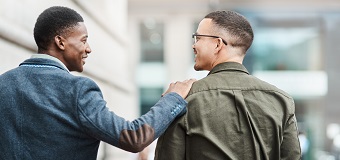 The business case for having a strong equity, diversity and inclusion (ED&I) policy and strategy in place is evident, as a growing body of evidence continues to highlight the value it brings.
This value can manifest in different ways, from improving a company's culture to positively impacting business performance outcomes.
Research shows that having diverse executive teams contributes to better financial outcomes, and the most diverse companies are now more likely than ever to outperform non-diverse companies on profitability.' And yet despite organisations knowing the value of ED&I, the recent Hays US ED&I in recruitment report reveals that only 29 per cent of organisations have ED&I recruitment goals.
So, how can companies create a more inclusive culture, and what measures can you put in place to overcome obstacles to progress? A McKinsey & Company report stresses a 'systematic, business-led approach' is necessary, based on a 'bespoke business case, evidence-based targets and core-business leadership accountability.'
Start from the top
Focus on inclusive leadership, and arm executives with the awareness, mindset, skills and competencies they need to put inclusion and equality of opportunity at the heart of workplace culture. Senior leaders should deliver ED&I goals and lead by example, remaining accountable for any actions or behaviours on their part that fall outside the company's ED&I targets.
Train senior leaders to promote openness and fairness, and to identify and deal with issues of bias or discriminatory behaviour.
Be bold, ask questions
It is important to understand the make-up of the organisation at all stages of the recruitment and employment lifecycle. Challenge yourself to see why the statistics perform as they do.
Distribute employee engagement and satisfaction surveys to gather views internally, but also check online recruitment websites for reviews left by past employees. Though some of the feedback may be confronting, these insights are valuable for revealing what actions should be taken to build a more inclusive culture.
Focus on conscious inclusion
Provide conscious inclusion training to all employees, from senior executives to junior hires. Discuss ED&I-related issues openly and support employees towards conscious inclusion. Encourage employees to feel comfortable in asking questions about inclusion, as fear of not knowing correct discourse can force people to stay silent on the topic.
Ongoing training and awareness are key. Companies could host cultural awareness days and organise focus groups to discuss existing ED&I challenges and possible solutions. Inclusivity should be a company-wide concern, not simply a matter for HR and senior leaders.
Demonstrate a commitment to inclusivity, both internally and externally
Do new hires think your employee value proposition accurately reflects what happens in practice? According to the recent Hays UK Equity, Diversity & Inclusion in 2021 report, which surveys over 3,000 employers and employees across the UK, though 62 per cent of workers say their employers discuss ED&I in the workplace, only 48 per cent think adequate action is taken to improve ED&I.
However, the gap between what employers say and do is not as wide in the public sector and in larger organisations – private sector employers and SMEs appear to be lagging on this, and are not as good at communicating regularly about ED&I.
To build an inclusive culture, you need to attract talent from a range of communities and backgrounds and be authentic and demonstrate your commitment to ED&I in everything your company says and does to retain talent.
ED&I should not be a tick-box exercise, nor should you only support key ED&I agenda on a fair-weather basis. It needs to be entrenched in your company's culture. Hire the talent you are looking for but actively build relationships with your target groups, engage communities, and embrace ED&I-focused recruitment.
Make ED&I a feature of exit interviews
Gather feedback from employees where you can. Exit interviews present an opportunity to learn why someone is leaving. Ask if ED&I policies and practices fell short of expectations, and what, in their opinion, can be done to help the company reassess its commitments to ED&I and build a more inclusive culture moving forward.
AUTHORS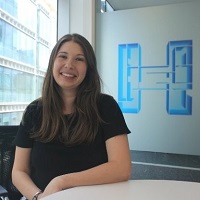 Elly Boggis
Global Service Assurance, People and Culture Director, Hays Talent Solutions
Joining Hays in 2005 as an onsite consultant for one of Hays Talent Solution's local government accounts, Elly progressed her career to manage key accounts in the UK, including clients in the Financial, IT and Public Sectors, before taking the opportunity to move to Sydney in 2012.
Elly worked across Australia and New Zealand and was responsible for the successful delivery of Hays Talent Solution's accounts and the governance and compliance function as well as the project management of the implementation of expanded services to numerous clients.
Elly transferred back to the UK in 2014 where she is now responsible for ensuring we have the correct people, tools and processes in place globally to deliver cutting-edge workforce solutions that help our clients meet their objectives.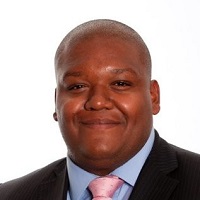 Jason Dunwell
Service Delivery Director and Global D&I Council Member, Hays Talent Solutions
Jason is accountable for the successful delivery and relationship management across a portfolio of talent solutions, leading the strategy and operations.
Jason is also a member of the UK&I Diversity and Inclusion Steering Committee and is a Global D&I Council Member, passionate about helping clients reach their diversity and inclusion goals.